LeBron James part owner of Liverpool: Lakers star who owns 2% of the club celebrates Premier League title win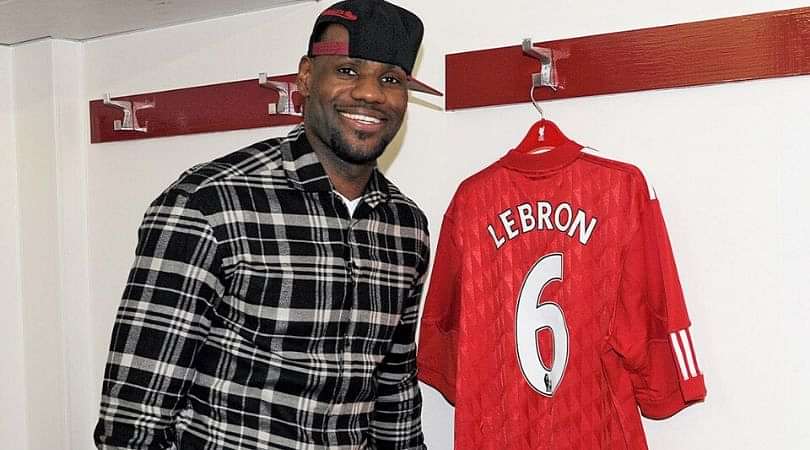 LeBron James, who is a part owner of Liverpool FC, celebrated the club's title win last night with a wonderful tweet
After Chelsea defeated Manchester City by 2-1 at Stamford Bridge, the title finally headed to Anfield after 30 years. This is Liverpool's Maiden title in 30 years of Premier League history. The Premier league came in 1989-90, before that the Reds have 18 first division titles.
How much stake does LeBron James hold in Liverpool?
The title was enjoyed by the stakeholders of Liverpool club. LeBron James was extremely happy for the reds as he shared a twitter post celebrating the title win. James owns a 2% stake in Liverpool FC. James now has won a title as a stakeholder and as a player(3-time NBA champion).
Loading embed tweet https://twitter.com/KingJames/status/1276263256278130688?ref_src=twsrc%5Etfw
The title comes as a massive achievement for Klopp's side, as a few years back the team was still rebuilding. Now, they have won the Champions League and the Premier League in back-to-back seasons.
Also Read: Golden State Warriors' player feels LeBron James should run for President
Fans flocked to the streets last night in Liverpool to celebrate this historic win. In the next few days when Liverpool step onto the field, the joy would be even greater for the fans, as they have won the league with so many games to spare.
How is LeBron James a part owner of Liverpool?
With an investment of  $6.5 million, LeBron James bought a 2% stake in Liverpool FC in 2011. The investment is paying James huge dividends as the Reds have been doing well in the past 5 years. They have played two consecutive Champions League finals and in 2018-19 they won the Champions league for the sixth time.
Also Read: LeBron James gets $100 million investment for new media company
The value of James's investment in Liverpool Fc has grown 5 times as Liverpool has been doing good on the pitch. According to Forbes, the value of the club is Around $1.5 billion.
With Premier League getting better Television rights deals after 2011, the value of Liverpool FC has further risen, thereby providing LeBron James with a sound return on his investment too.
---