Masai Ujiri video police: New footage shows Almaeda Co. sheriff shoving Raptors' Ujiri first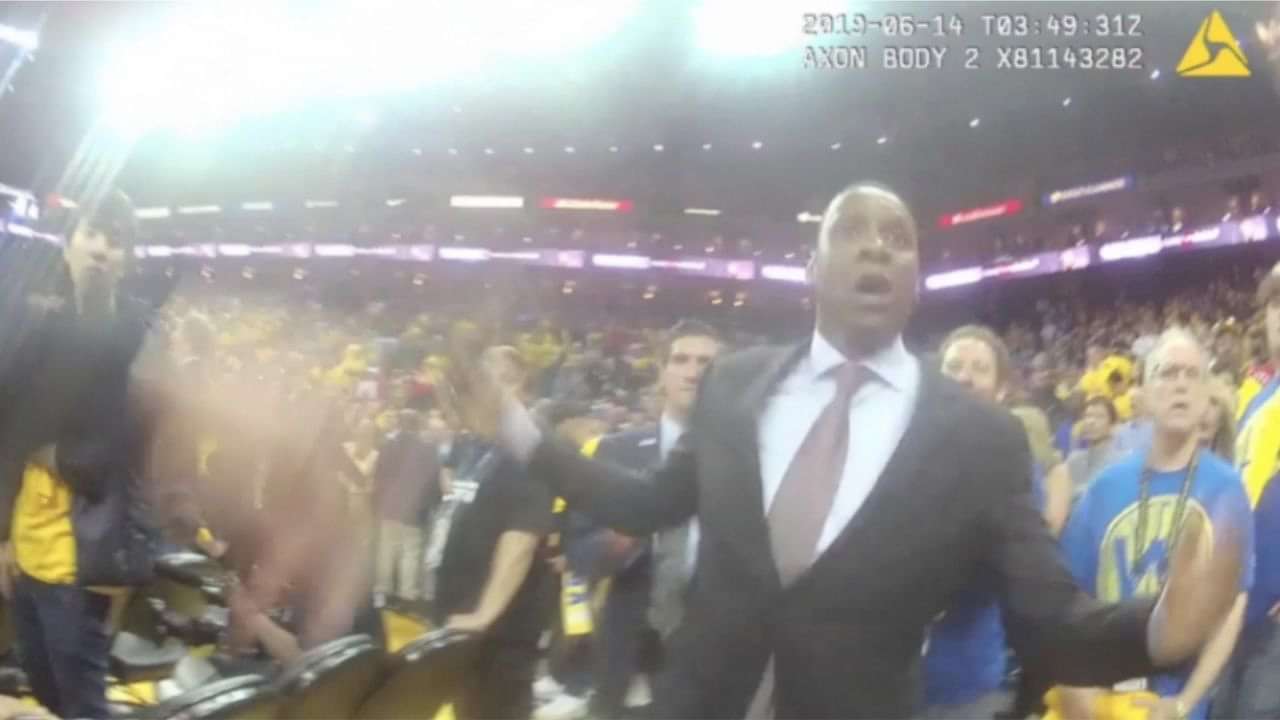 Masai Ujiri's attorneys have released new footage proving his innocence in the altercation with Almaeda Co. Sheriff after Game 6 of  the 2019 NBA Finals.
In an ugly twist to an otherwise jubilant night, Ujiri had to face the ignominy of being denied courtside access. He was watching Game 6 of last year's NBA Finals from the lounge. He came down courtside to celebrate victory with his team, but was accosted by deputy Alan Strickland.
From the video footage, we can glean that Ujiri pulled out his credentials after being stopped by Strickland. The latter, however, did not acknowledge it, and told Ujiri to 'back the f*** up'. He also shoved Ujiri while doing the same. This led to a shoving match between the two.
New video evidence that proves Masai Ujiri's story
Loading embed tweet https://twitter.com/diamond83/status/1295898422625566727?ref_src=twsrc%5Etfw
The above footage is from the body camera attached to Strickland's uniform. The shoving match only ended when Raptors point guard Kyle Lowry pulled Ujiri onto the court. The whole incident was quite an avoidable fiasco, both for the NBA and the sheriff's department.
Also Read: Raptors' assistant coach Adrian Griffin accused of physical abuse by ex-wife on Twitter
A misdemeanour case, incidentally, has been filed by Strickland rather than Ujiri. Strickland filed a federal lawsuit in February 2020 against Ujiri and Raptors, Maple Leaf Entertainment and the NBA. His allegations are that 'Ujiri's shoves' caused him enough damage to prevent him from working in the days after the incident.
Needless to say, those allegations could be proved to be false in light of this footage. Ujiri and his camp would be happy that the truth is out in the open and his name can now be cleared from any baseless allegations.
---