"Monty Williams never thought of himself as a head coach": NBA Insider reveals the Suns head coach's incredible journey to his current position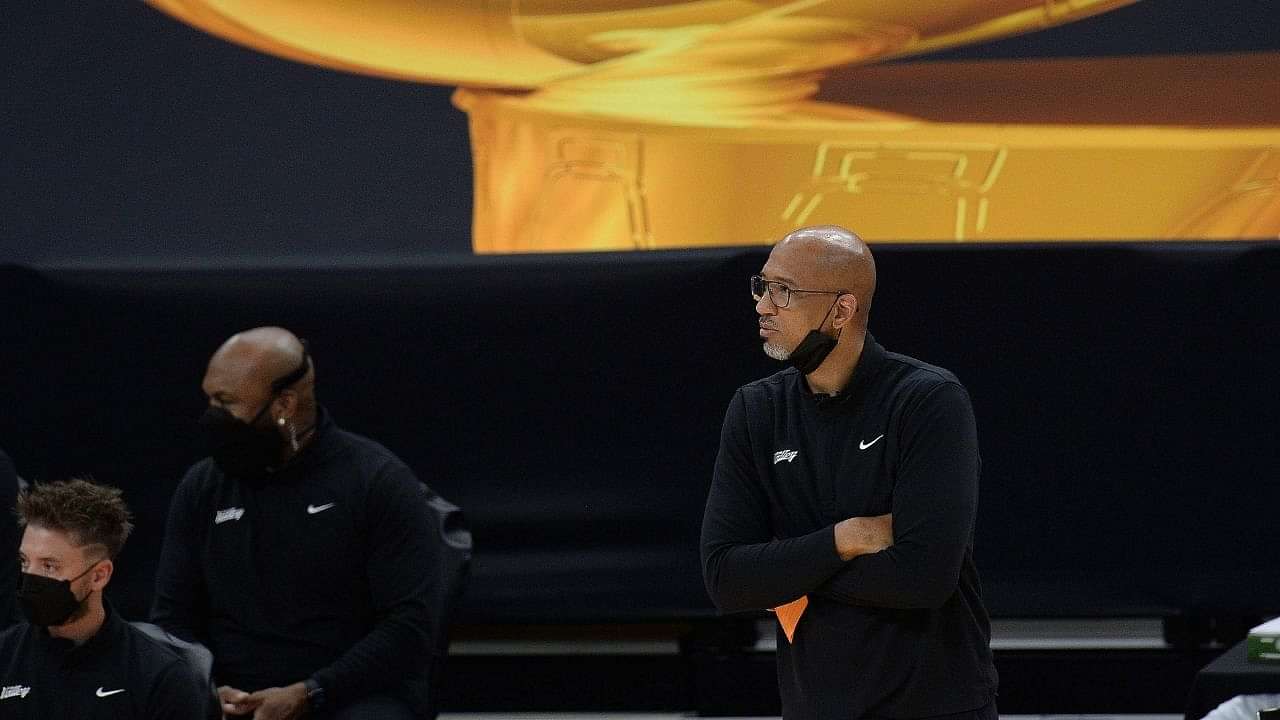 NBA Insider reveals Phoenix Suns head coach, Monty Williams didn't even want to be a head coach but was guided by some of the best in the NBA
We have to appreciate Monty Williams a lot more man.
Yes, Chris Paul has taken this team to a whole new level. But the Suns head coach needs a lot of credit there as well. The former player runs a perfect system for the team, and his ability to draw up plays at the spur of the moment is among the best in the league.
As good as he is today though, as a player, Williams reportedly could never see himself as a coach. Recently, NBA reporter and Insider Kellan Olson revealed a few things about Monty on Twitter. And let's just say, it will leave you absolutely shocked as an NBA fan.
Also Read: Chris Paul reveals fears over not being able to connect with his young teammates at 36-years-old
"Monty Williams never thought of himself as a head coach": Kellan Olson drops some bombs on Twitter
 There are many in the NBA community that say, Monty Williams is lucky to have Chris Paul. And while that is very true, it works the other way around as well.
The Suns head coach isn't the kind of person that believes he has all the answers. Instead, he makes sure every one of his players feels comfortable to suggest a plan of action in any give situation. Having a head coach with that mindset is pretty rare, and yet the perfect kind for CP3.
Coming back to business though, Williams indeed never really wanted to go into coaching. But obviously, things changed. And Kellan Olson revealed how it all happened. Take a look at the tweet below.
Loading embed tweet https://twitter.com/KellanOlson/status/1413928987873607688?ref_src=twsrc%5Etfw
The Phoenix Suns owe a lot to both Doc Rivers and Gregg Popovich for guiding Monty Williams to his current job. That said though, can the Suns head coach follow in his mentors' footsteps? Or will the Suns have to continue their wait for an NBA championship?
Also Read: Ice Cube dishes out some words of advice to the Blazers superstar and suggests he team up with LeBron James
---