Most NBA All-Star Selections: Does LeBron James Have The Most All-Star Selections In NBA History?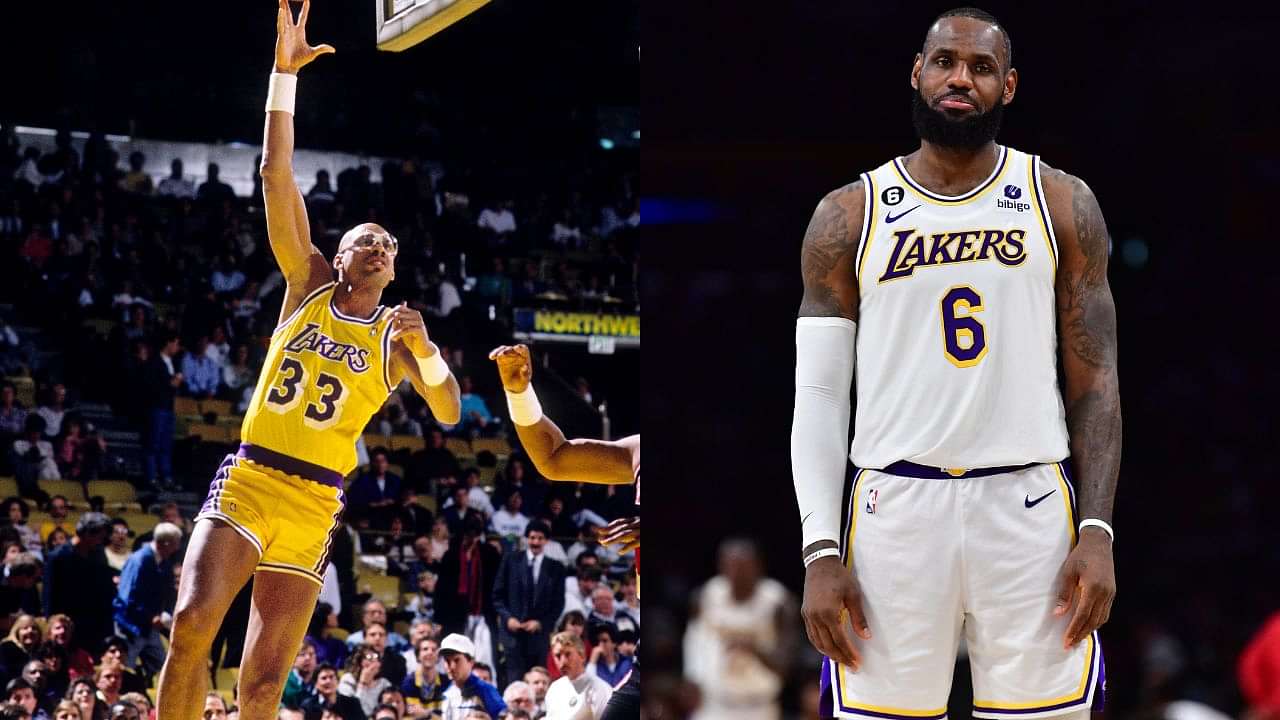 All-Star Weekend is fast approaching as 'Inside the NBA' just announced the 10 starters for the All-Star Game in Utah this year. Along with the starters, the two captains were also announced from each conference. As expected, LeBron James will be captaining his 6th consecutive ASG from the Western Conference. 
Giannis Antetokounmpo is the captain for the Eastern Conference. James is currently 5-0 in this new format of the ASG as he's drafted extremely well fit teams since 2018. Along with being the only 6x All-Star captain in league history, he's also cemented his place in the uppermost echelon of ASG history. 
He's tied Kareem Abdul-Jabbar for 19 All-Star Game appearances. It seems as though 'the King' and 'Kap' have their legacies tied to one another as James is close to beating his scoring record for most points scored in the regular season. If, he stays on the scoring pace that he is on currently, he might break the record well before the ASG.
Also read: "LeBron James is Still Better Than Everyone Else!": Bill Walton Lauds the King With Incredible Compliment Despite Other Great Players
Who has the most All-Star selections in NBA history? 
LeBron James is tied with Kareem Abdul-Jabbar for the most All-Star Game appearances in NBA history as they are both 19x All-Stars. James passed up Kobe Bryant's 18 appearances this season while also wearing the purple and gold for the Los Angeles Lakers.
Loading embed tweet https://twitter.com/NBAonTNT/status/1618761470317314049?ref_src=twsrc%5Etfw
This 2022-23 NBA campaign is LeBron's 20th season in the league and the only year that he didn't make the ASG was during his rookie season as a teenager, fresh out of high school.
His first year at the All-Star Game saw him put up averages of 27.2 points, 7.2 assists, and 7.4 rebounds during his sophomore year. Fast-forward to present day and he's averaging 29.9 points, 7 assists, and 8.5 rebounds a night in 39 games played at age 38.
Also read: Kareem Abdul-Jabbar Scoring Record: Is the NBA Scheming Behind the Scenes for LeBron James to Break the Record?
Top 10 highest number of All-Star Game appearances
| | | |
| --- | --- | --- |
| | Player | No. Of All-Star Appearances |
| 1 | LeBron James | 19 |
| 2 | Kareem Abdul-Jabbar | 19 |
| 3 | Kobe Bryant | 18 |
| 4 | Julius Erving | 11 in NBA, 5 in ABA; 16 total |
| 5 | Tim Duncan | 15 |
| 6 | Kevin Garnett | 15 |
| 7 | Shaquille O'Neal | 15 |
| 8 | Michael Jordan | 14 |
| 9 | Karl Malone | 14 |
| 10 | Dirk Nowitzki | 14 |
| 11 | Jerry West | 14 |
---