NBA Boycott: Multiple players considering boycotting NBA playoffs due to Jacob Blake shooting incident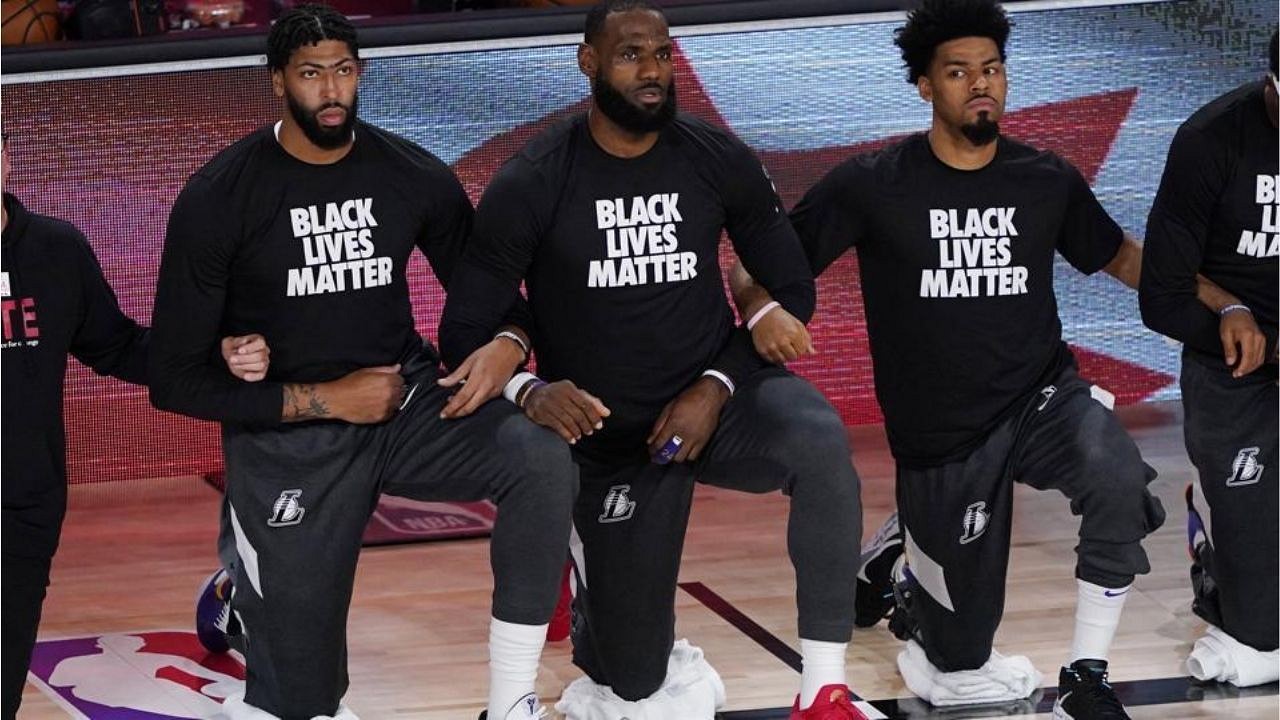 The shooting of unarmed Jacob Blake with 3 kids in his car has sent shock waves across the NBA community. A few players at the bubble are considering a boycott.
Yesterday ahead of the games, the likes of Donovan Mitchell and LeBron James tweeted about the police brutality on Jacob Blake. The incident, which took place in Kenosha, Wisconsin, has sparked off another nation-wide wave of protests. The Black Lives Matter movement is fast catching steam with this incident.
Some players in the NBA bubble, like Giannis, were out on the streets protesting in May and June. They may feel it is an appropriate moment to boycott playoff games and send a message with real impact – that it's not OK for police to use unnecessary force.
NBA Boycott: Players considering sitting out games
Norman Powell and Fred VanVleet of the Toronto Raptors spoke to the media today regarding the incident.
Fred VanVleet: "I was pretty excited and then we all had to watch Jacob Blake get shot yesterday. That changes the tone of things…It's just starting to feel like everything we're doing is just going through the motions, nothing's changing."

— Blake Murphy (@BlakeMurphyODC) August 25, 2020
Powell: "Taking a knee for the anthem, that's not getting the job done. That's getting washed out…Something has to happen where you're forcing those people who can make the change to do something."

Asked about boycott, says a lot of things have been talked about.

— Blake Murphy (@BlakeMurphyODC) August 25, 2020
Nurse says if players don't feel like playing, or talking ball, or need a break, that's OK. "The priorities may be different for some guys, and I'm certainly willing to take as much time, cancel things that were basketball-related, whatever to make sure these guys are OK."

— Blake Murphy (@BlakeMurphyODC) August 25, 2020
Also Read: "We are scared as Black people"- LeBron James gives hard-hitting interview on Jacob Blake shooting
Marcus Smart too spoke about how he feels that the focus shouldn't be Basketball at this point and that something drastic needs to be done in order to get the message across.
"Definitely. Something has to be done, and right now our focus should not be on basketball." Smart said.
Also Read: LeBron James speaks out about being scared after Jacob Blake shooting
It will now be interesting to see if the Raptors and Celtics both boycott Game 1 of their playoff series or decide to leave the Bubble altogether. After tonight's game, other players might also speak up on the issues and a union of players/teams could be formed, who decide to boycott the games entirely.
NBA Boycott murmurs have been there all through
Before talks of an NBA bubble had solidified, a players group led by Kyrie Irving, Avery Bradley and Dwight Howard advocated that players sit out of a possible NBA restart. Their stance seems to have been vindicated in the wake of current events in the bubble. Never has the focus of players been less on their professional responsibility and more on their role in the BLM movement
Also Read: Why is Boycott NBA trending on twitter?
There are two sides to the coin, however. Jacob Blake was a s*x offender in the past. His refusal to comply with the police officers' instructions was the main reason why they found it fit to fire at him. Not cooperating with a law enforcement officer and reaching into one's car does sound very suspicious.
There were flaws by both sides of the escalation. Naturally, there is no justification for the shooting, but Blake's behaviour may have been responsible for his current state.
---
Share this article