"Nobody Should Coach You Playing Hard!": Shaquille O'Neal Shares Damian Lillard's Message to Youth at Adidas Camp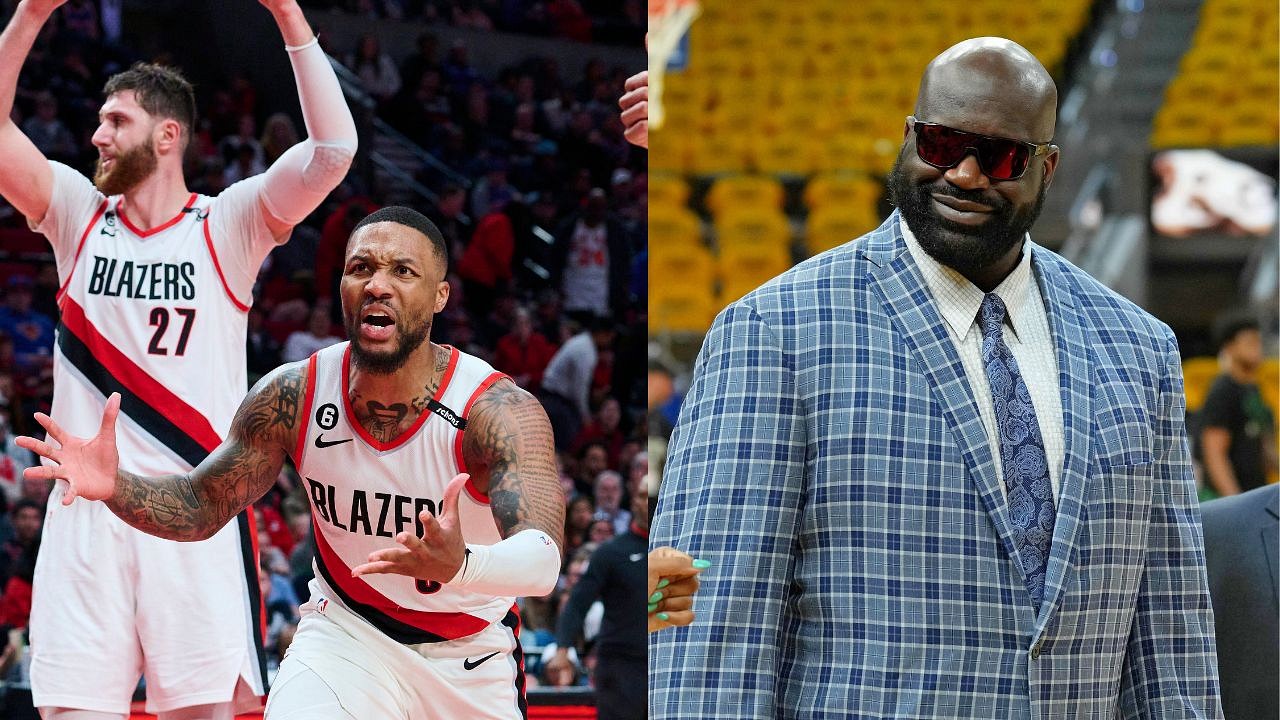 The NBA is a highly competitive league, with millions aspiring to get a chance to play in it. Every year, out of thousands of kids, only sixty get to make their way to the league through the draft. Even out of those sixty, not everyone is guaranteed a roster spot. It's a tough hustle, something Shaquille O'Neal has seen a lot of.
Even though Shaq himself never had to face this, being a number 1 Draft pick and a bonafide star, he has been around the league for a major chunk of his life. He sees the struggles people face, and how difficult things are. His own son, Shareef O'Neal, is currently in the NBA G-League.
Even though O'Neal retired from the NBA in 2011, he still continues to inspire people across the globe. This time, he chose Damian Lillard's message as a means to do it.
Shaquille O'Neal endorses what Damian Lillard said
All of us know that life isn't fair. Some people have better opportunities, some have better natural talent, some have better circumstances. However, the one way we can guarantee our own success is if we keep our heads down and focus on the tangibles we can control.
Damian Lillard was seen speaking to kids at an Adidas camp recently, where he was teaching them the importance of playing hard and putting in efforts. He talked about how it feels unfair when some people are more talented, but all we can do is work hard.
 

View this post on Instagram

 
Seeing this on his Instagram, Shaquille O'Neal couldn't help but share this important message.
Shaquille O'Neal stands by what Damian Lillard said pic.twitter.com/16nUiE1EwZ

— DubNation(2022 NBA CHAMPIONS) (@dubs3000) March 19, 2023
It's great how Shaq is using his platform to reach more people. This is a message that applies not only to young, aspiring ballers, but to people of all ages and all professions.
Where is Shaq right now?
The big man has been away from our screens for a few days. With no TNT airing this week, and no episode of the Big Podcast, people are missing seeing Big Diesel. Well, the big man is currently resting up after getting a hip surgery on March 15th.
Shaq had talked about the same in the previous episodes of the Big Podcast, where he also talked about getting BOTOX. We wish the big man a speedy recovery. Can't wait to see him back on our screens soon!
---
Share this article