"Playing Michael Jordan at golf is beneficial to my game": Pro golfer admits that the Bulls legend helps sharpen his golfing skills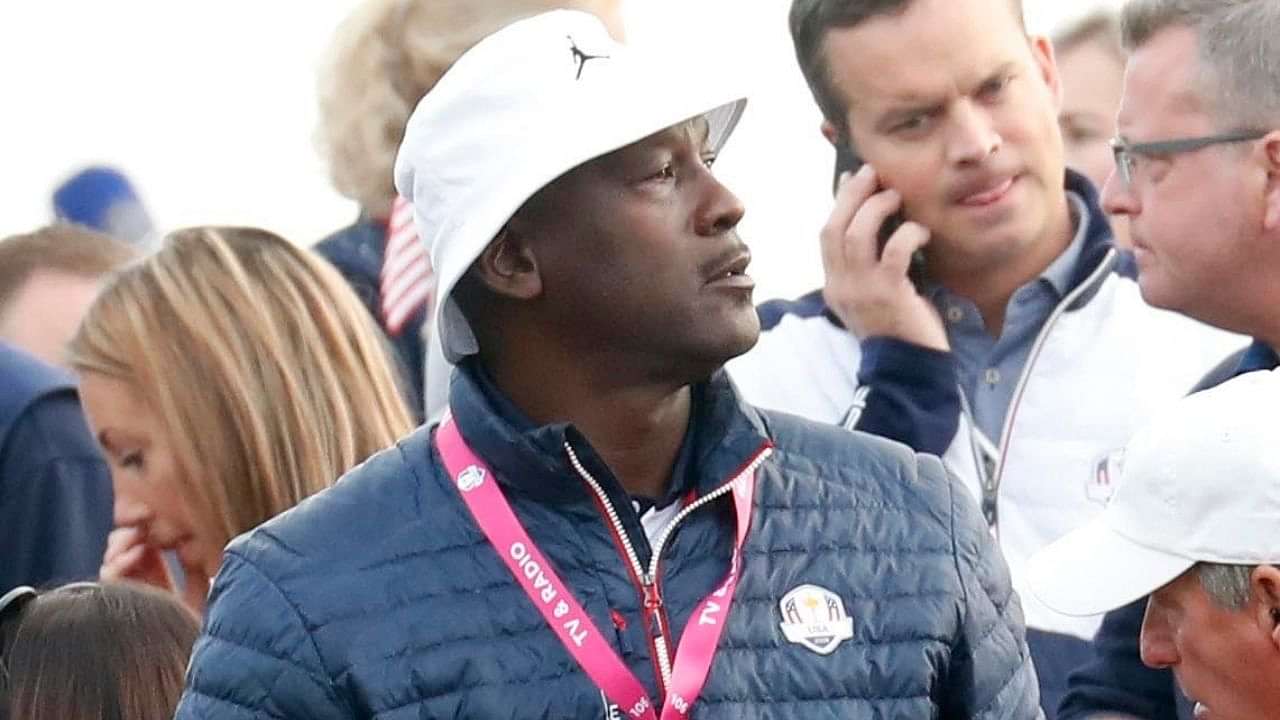 Michael Jordan has a well-known affinity and obsession with golf. It's so great that pro golfers like Rickie Fowler say it benefits to train with MJ.
Jordan famously golfed 48 holes with Charles Barkley during the 1993 NBA Finals to gain a psychological edge. He threw in a couple of gifts at the Round Mound of Rebound to apparently 'soften' him for their upcoming games.
Michael Jordan has been avidly golfing for nearly 40 years now. It's a hobby that he picked up right from the very time he entered the league. Golfing is a tough skill to perfect, and one of those games quite suited to develop your eye for basketball.
Also Read: "If Kobe Bryant was still my teammate we'd have 7 championships": Shaquille O'Neal hints he'd have won more with the Lakers than Michael Jordan and Scottie Pippen
Rickie Fowler is a 5-time winner of PGA tour tournaments. He was recently on a podcast appearance with Kevin Clark on The Ringer. The duo discussed a lot of golfing stuff, and Fowler happened to throw in a mention of Michael Jordan.
Rickie Fowler praises Michael Jordan for his golfing skills
Jordan has a custom-made golf course called Slaughterhouse XXIII in Florida, where he hosts his close friends for golfing contests. It seems that Fowler has also been invited to this course on several occasions. That's what Fowler revealed in his podcast appearance:
"I'm lucky enough to call him a friend, and we play a decent amount. I'll probably try and play with him here a couple of times in the next week-and-a-half before I go out to the tournament."
Loading embed tweet https://twitter.com/ringer/status/1387210455215747073?ref_src=twsrc%5Etfw
Also Read: "Shawn Kemp dunked on Chris Gatling, then dapped him": When Sonics superstar produced the Lister Blister and another poster
"I think it's very beneficial for me. One, you're playing against MJ, one of the most clutch guys there is. He's good, especially when you get him around the greens and putting. He'll putt anyone straight up."
"For people, when it's their first time playing with him, or first few times — it's Michael Jordan."
Fowler says that he gives Jordan a 10-stroke handicap, but MJ's skills mean that he's a worthy training partner even for a golf tour professional like Fowler.
---