"Shaquille O'Neal Can't Handle It!": Candace Parker Once Nastily Threw Down All Over the Big Man Right on National Television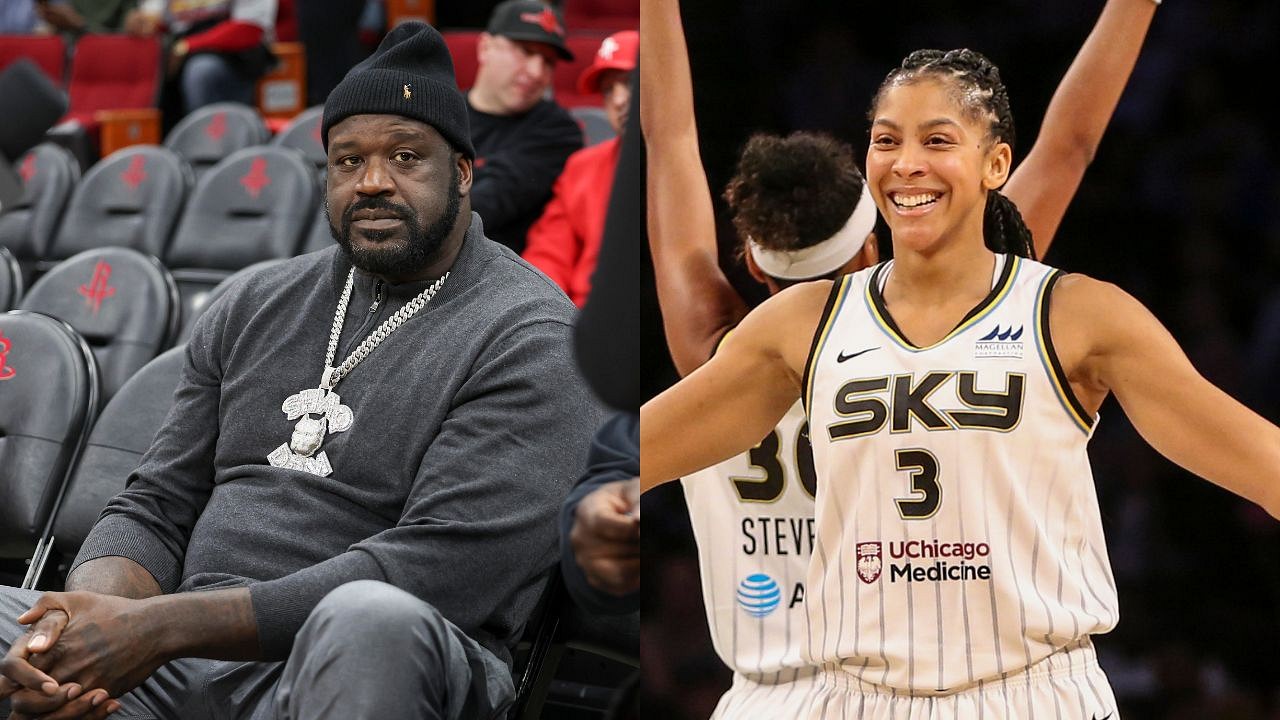 When it comes to the sport of basketball, there are few people as accomplished as Shaquille O'Neal has been. After all, 4 championships, 3 of which came during a three-peat is no joke by any stretch. And of course, his Finals MVPs, Regular season MVPs, and scoring titles are just the cherries on top.
But more than anything else, what made the man infamous as he was, wasn't precisely his success. Sure, while it did play a part, it was his bully-ball style that made him must-see TV. And it is something he takes a lot of pride in, to this day.
So, what happens when all that is turned right on its head in a matter of seconds?
As Candace Parker once found out, it incites quite a hilarious reaction.
Also Read: "Lose a Few Games… Only the Real Ones Are Here!": Giannis Antetokounmpo Sarcastically Addresses the 3 Reports at Bucks Practice
Shaquille O'Neal walks off after seeing himself humiliated by Candace Parker
Shaquille O'Neal never wants to be dunked on. Whether it is real life or a video game, it's really all the same to him.
So, when Candace Parker once showed up to the set of TNT' 'Inside the NBA' with a certain clip in hand, you can probably imagine the man's reaction.
Shaq was probably holding himself back from challenging her to a 1v1 right then and there, on the TNT set's basketball court.
However, if that is the case, we really don't see why. After all, that would have made for great television.
And we know for damn sure Shaq wasn't scared of playing anybody on planet earth in front of the whole world.
Shaquille O'Neal and Charles Barkley once went head to head in the studio of Inside the NBA
No, not in some sort of argument.
In a stunning display, both competitors agreed to a three-point shooting contest. And unbelievably, it was over in 2 shots.
Take a look at it all go down in the YouTube clip below.
That could perhaps be the luckiest shot ever taken in the history of sports.
But a make is a make. And Shaquille O'Neal was the unequivocal victor.
Also Read: "These High School Motherf**kers Can't F**k With Me!": Kevin Garnett Struck Fear in Tyson Chandler's Heart During Preseason
---
Share this article