Shaquille O'Neal, Despite Beating Patrick Ewing 15 Times, Cried On National TV Over Knicks Legend Being Disrespected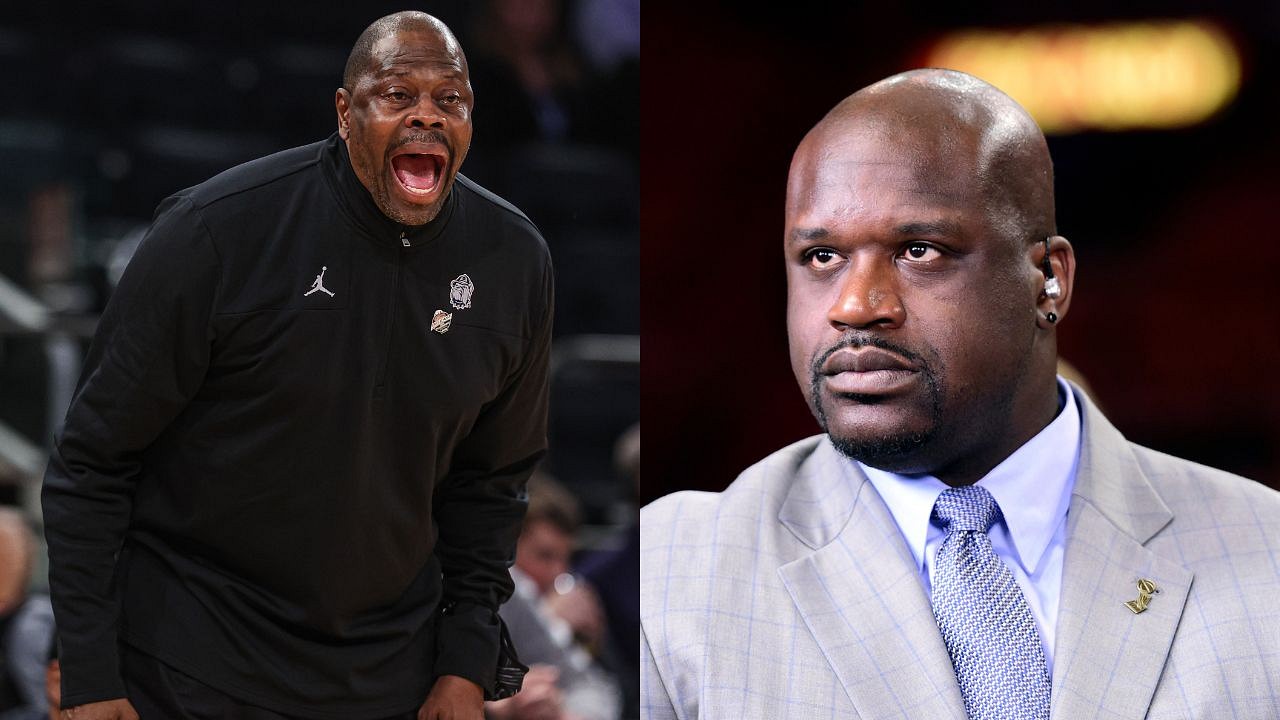 Shaquille O'Neal has played against some of the greatest players in the history of the NBA. Everybody from Michael Jordan to LeBron James have had to deal with a version of 'The Big Aristotle' at some point of their career. When it comes to men at his position, he's had a similar litany of legends go up against him. 
Guys like Hakeem Olajuwon and Patrick Ewing proved to be a thorn in his side for quite some time. The former of those two had built up quite the mid 90s rivalry with O'Neal, with them facing off against one another in the 1995 NBA Finals. Hakeem's Rockets would go on to sweep the Magic in those Finals. 
Coincidentally, the year prior in the 1994 NBA Finals, Hakeem would face off against Patrick Ewing and his New York Knicks. So, it's safe to say that going up against and beating the two most dominant Eastern Conference centers in back-to-back Finals is enough for anybody to place you atop the center rankings for that era.
Also read: "Shareef and I vs Scottie Pippen and His Son!": Shaquille O'Neal Issues $660,000 Challenge to the 6x NBA Champion
Shaquille O'Neal gets teary eyed while talking about Patrick Ewing
Shaquille O'Neal had quite a strong group of NBA players he looked up to growing up. Patrick Ewing was one of these men. The reason why Shaw even wore the number 33 in high school and in college was because Ewing did so for Georgetown. 
Upon making it to the league, Shaq always showed the 1985 no.1 overall pick the respect that he deserved. Though, when it came time to play ball, the Magic legend never backed down. While he's never played against Patrick in the Playoffs, he does have a 15-11 record against him in the regular season. 
During a segment on television, following his retirement, Shaq broke down in tears when talking about how Ewing doesn't get the respect that he deserves. He would go on to call him one of the greats as he wiped his tears away.
Shaquille O'Neal got inspiration from another NBA legend prior to Patrick Ewing
Before Ewing had even made it to the league, Shaq had begun idolizing one man: Julius Erving. It was when his father, Philip Harrison, took him to a Sixers game that O'Neal realized he wanted to be a basketball player. 
Harrison promised to make him one of the greatest players of all time so long as he listened to him. Well, fast-forward to present day and it seems as though what he promised his son did in fact come true given his Hall of Fame status.
Also read: "7ft scarecrow that's supposed to be Shaquille O'Neal": $400 million worth Lakers legend was threatened with a noose in Texas
---
Share this article