Shaquille O'Neal, Who Once Fought Charles Barkley, Lost $15,000 After Tackling Brad Miller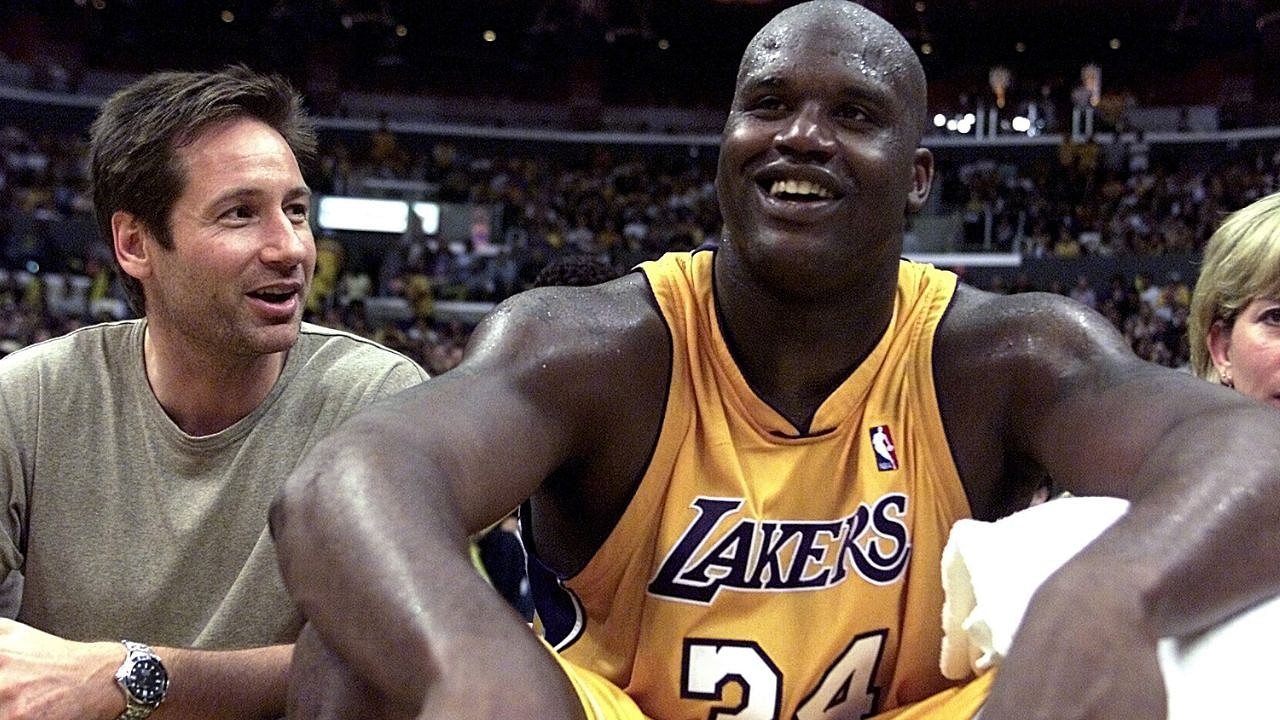 Shaquille O'Neal isn't all too aggressive of a man when it comes to his personality. The literal definition of a 'gentle giant', Kevin Garnett once even said that the NBA was lucky to have had O'Neal be raised right by his parents. If he wasn't players across the league would be in a world of hurt if they had to go up against a dirty Shaq. 
While O'Neal didn't take to the floor in a foul mood and usually looked quite happy being out there, dominating his competition, he could also tap into quite an aggressive side of his. Shaq has been in quite a bit of tussles and fights while in the NBA, leading to a variety of technical fouls, fines, and even suspensions. 
Due to him now co-hosting 'Inside the NBA' alongside Charles Barkley and having done so for over a decade now, most remember his fight against him during a Lakers-Rockets game in 1999. All it took was Chuck, well, chucking a ball at Shaq's head and the two were in the grappling each other in a matter of seconds.
Also read: Shaquille O'Neal Once Copied Michael Jordan's Habit Before Every Game During His $40 Million Deal With Reebok
Shaquille O'Neal was once fined $15,000 for fighting Brad Miller 
Shaq's prime coincided with a dearth of talent at the center position and so there wasn't really all too much of a challenge out there for him in the league. The Bulls' Brad Miller was just one of many centers who had to deal with 'The Big Aristotle' and it's safe to say he couldn't do it all too well. 
In a game between the Lakers and the Bulls on January 12th, 2002, with less than 3 minutes left in a game that was within 3 points, Shaquille O'Neal and Miller got into it. They spilled into the stands with the bench from both sides clearing, trying to stop the tussle.
 

View this post on Instagram

 
They would both be ejected from the game, leading to a 106-104 Bulls win after the game had headed into OT. The aftermath resulted in Shaq being suspended for 3 games and being fined $15,000 while Brad Miller was suspended one game. Funnily enough, Charles Oakley was suspended 2 games due to his involvement in the fight. 
Shaquille O'Neal has been in quite a few fights
Shaquille O'Neal, for how lighthearted of a man he is, has been in quite a few heated moments on NBA hardwood throughout his career. He's done everything from trying to swing at Andrew Bynum while in a Heat jersey to get into a variety of flare ups against Dennis Rodman. 
Of course, he's also been hit technical fouls, fines, and suspensions for his actions but it didn't stop him from getting into more fights down the road.
Also read: "I Knew You Were Gonna Get One": When Kobe Bryant Predicted Shaquille O'Neal's Success with the Miami Heat
---
Share this article