Shaquille O'Neal Once Copied Michael Jordan's Habit Before Every Game During His $40 Million Deal With Reebok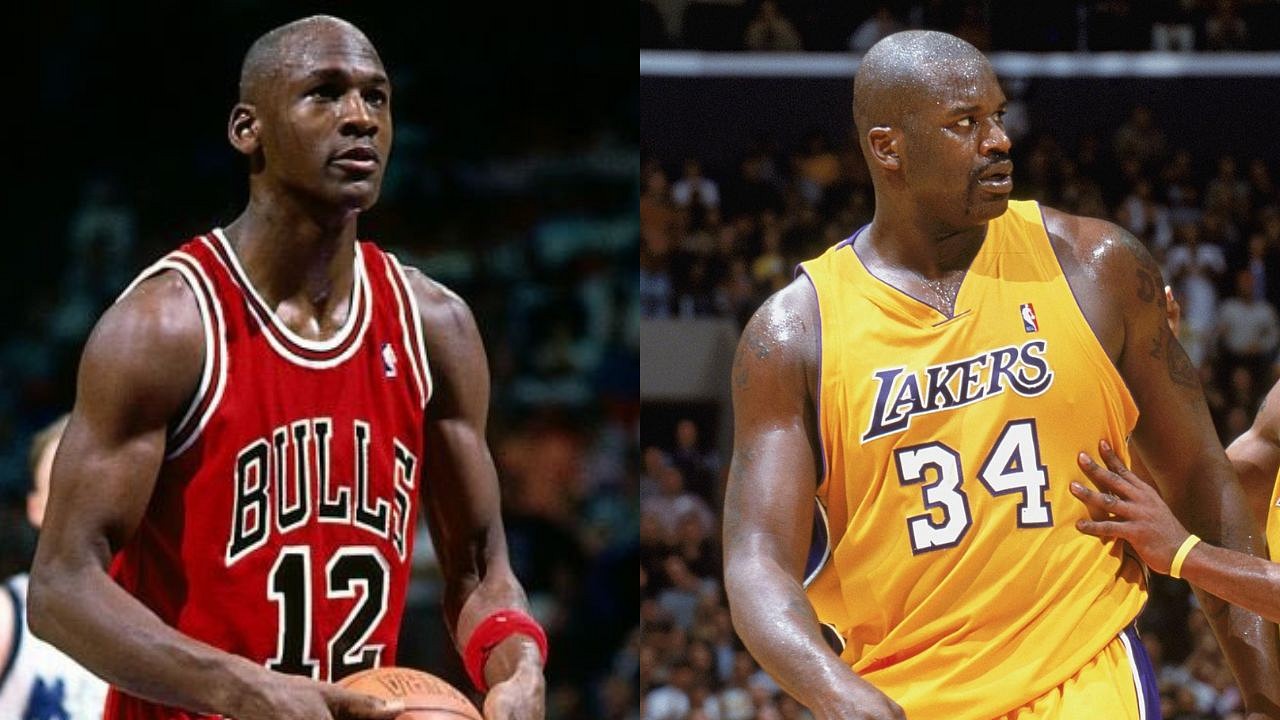 In 1992, the NBA was introduced to one of the most dominant forces in league history. Shaquille O'Neal was selected with the first overall pick.
Joining the Orlando Magic, Shaq was a star from the get-go. His physique, athleticism, and skill made him a natural in the big leagues. To the point where every major brand was after him.
Well, one of Diesel's first partnerships was with Reebok. And, he used to wear a new pair of shoes to every game. All so that he could hand it to one lucky fan after he was finished using them.
Also Read: Shaquille O'Neal, Despite Signing a $121 Million Deal, Was Left With Just $1.9 Million After First Lakers' Payday
Shaquille O'Neal used to wear a new pair of shoes every day when he joined the NBA
Shaquille O'Neal is easily one of the most polarizing figures the NBA has ever seen. The man was a fan favorite from the moment he entered the league. He had a great personality, was a skilled player, and above all, extremely generous.
After all, Shaq used to wear a new pair of shoes to every game he played. One, because he finally had the money to do so, and two because he wanted to give his shoes to a fan once he was done using them in-game.
"Yes, I wore a different pair every game because I could, and I wanted to take them of and give them to a fan. Another reason was, I used to wear one pair for two to three years. Now that I'm the man!…a new pair every day!"
At the time, the big man was on a massive $40 million deal with Reebok.
Given how big of a deal he was, it's no surprise that the big fella wore a new shoe every day. The only other person who did that was none other than the GOAT, Michael Jordan.
Much like Shaq, Michael Jordan wore a new pair of shoes every day
Shaquille O'Neal did wear a new pair of shoes every single day. But, he probably got the idea from one of, if not the greatest player of all time, Michael Jordan. That's right, MJ, much like Shaq, wore a new pair of Air Jordans every day.
Given how good a fresh pair of Jordan's looked, it's no surprise that he did. Owning one pair is special, but wearing a new one every single day? Now, that's why he's the GOAT.
Also Read: "Happy Sharing The Studio With Jay-Z, Biggie and Nas": Shaquille O'Neal Revealed Why A Song With Hip-Hop Legends Never Appeared On His 3rd Album
---
Share this article