"Shaquille O'Neal's criticism didn't really bother me": Donovan Mitchell downplays talk of a feud with the Lakers legend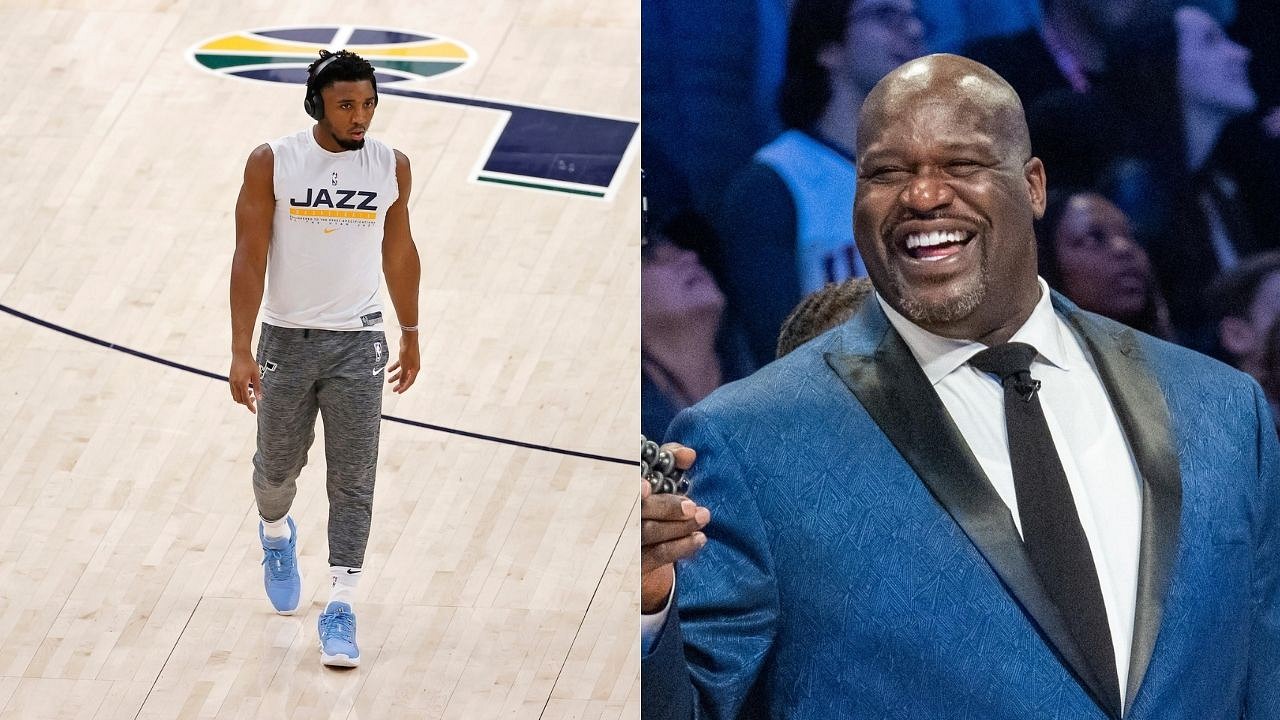 Utah Jazz superstar Donovan Mitchell maintains that whatever tiff he had with Shaquille O'Neal is nothing to write home about. 
The Jazz have gotten off to the hottest start in the NBA thus far. They lead the league in win percentage and are 2.5 games clear of their closest rivals. Their offense has been clicking on all cylinders, generating tons of open looks from 3-point range.
As a result, the likes of Royce O'Neal, Bojan Bogdanovic and Joe Ingles have been great as a supporting cast. Mike Conley has been their most reliable two-way player, while Donovan Mitchell and Rudy Gobert secured their second successive All-Star nods.
Jordan Clarkson, meanwhile, is a runaway favorite for Sixth Man of the Year honors. He should have the award in the bag by now, barring a major drop-off during the second half of the campaign.
Also Read: "Bronny James will develop into a quality player": Basketball scout predicts that LeBron James' son will make it as a high level player
What does remain to be seen, however, is whether their offense will continue to click in the playoffs. Still, their amazing start to the season is something that can't be written off, as the likes of Shaq are often wont to do.
Donovan Mitchell says that Shaquille O'Neal hardly bothered him with his comments
Back in January, Shaquille O'Neal criticized Spida to his face, claiming, "You don't have what it takes to get the next level." Mitchell's response was short and sweet, saying, "Aight."
Donovan Mitchell's response to Shaq is ELITE 👀pic.twitter.com/53K2EYn3Cp

— Yahoo Sports (@YahooSports) January 22, 2021
These comments by Shaq were obviously in bad taste. But the 25-year-old says that he's hardly taken it to heart at all:
"It didn't really bother me. I thought it was blown out of proportion, but that's just the media in general. When I said 'Aight,' for me it meant that's cool, and that's your opinion and it's OK to have an opinion. I play to make sure that I'm the best player I can be for myself and my teammates."
Also Read: "The Last Dance portrayed Michael Jordan as an as*hole": American actor Wood Harris reveals his honest reactions to the Bulls' 1997-98 documentary
Nothing would be sweeter for Mitchell and Jazz fans than to go all the way to the Finals. It would be the perfect answer to Shaq's criticisms, making it through yet another stacked Western Conference race.
---