"Snitches lose every time": Magic swingman Dwayne Bacon roasts Timberwolves star D'Angelo Russell after Cole Anthony's game-winner; Nick Young responds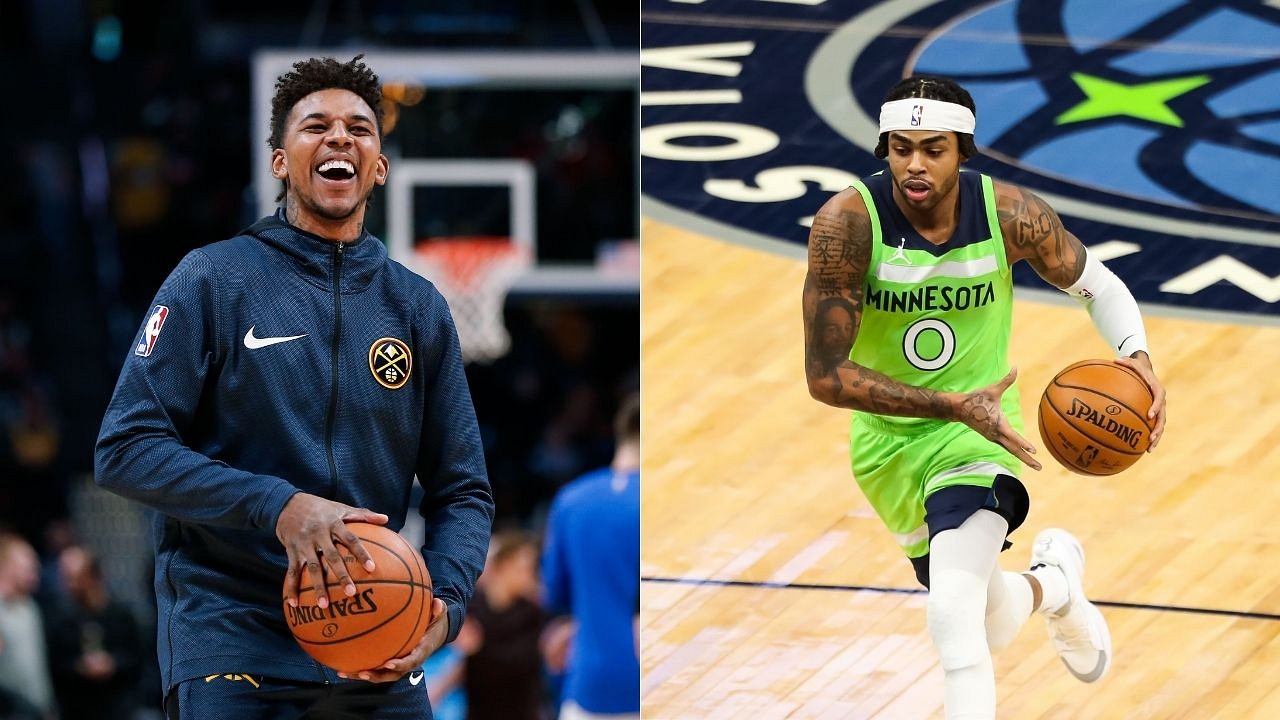 Dwayne Bacon took shots at D'Angelo Russell on Instagram, deleting the post later. Nick Young responded to the post with his stamp of approval.
The Magic swingman is a rotation piece for his team of late. Their hand has been forced due to injuries to many of their forwards. Bacon is not doing a spectacular job, but he's playing at replacement level, which is adequate.
D'Angelo Russell, on the other hand, has been having a good season on the personal. After a career 2018-19 season with the Nets, Russell is now paired with college teammate Karl-Anthony Towns. If the Wolves can surround their pick-and-roll due with a viable crew, they can make some genuine noise.
Dwayne Bacon called D'Angelo Russell a "snitch" on IG and deleted it 🥴

(h/t @aloecapper ) pic.twitter.com/4iKgN3ImVz

— NBA Central (@TheNBACentral) January 21, 2021
Also Read: 'James Harden, I am not a yes man': Lakers legend Shaquille O'Neal fires back at Nets star after he accuses Shaq of putting him down
Nick Young responded to Dwayne Bacon's comment on Instagram about D'Angelo Russell:
 

View this post on Instagram

 
Beef history: Nick Young vs D'Angelo Russell
Young, Russell and other Lakers participated in a prank war all season long in 2015-16. Immature, young and tanking teams with a lack of leaders tend to do such stuff. D'Angelo Russell was 20 years old. Against his better judgment, he befriended Lakers teammate Nick Young.
Russell tried to prank Nick Young by recording him talking about cheating on famous fiancée Iggy Azalea. The video somehow got out on the Internet. But once it did, all hell broke loose. Iggy obviously found out about it, and posted a tweet.
Nick Young Jeopardized his own engagement when he decided to cheat on Iggy Azalea D'Angelo Russell told the truth? pic.twitter.com/PE0YGxQDwK

— Joshua P. Rapke (@jprapke) March 31, 2016
Also Read: "Michael Jordan was fined $25,000": When Bulls legend was disciplined by the NBA for changing his jersey number in the 1995 playoffs
This resulted in the other Lakers players shutting Russell out by making him sit alone at breakfast. Lakers officials even trashed Russell in the media. Eventually, Russell was traded to the Nets in a salary dump for Timofey Mozgov. Nick Young played his way out of the league 2 years ago.
---