"Stop Blaming Us!": Draymond Green Comes Out With Scathing Diss Towards All Sports Fans Investing Money in Betting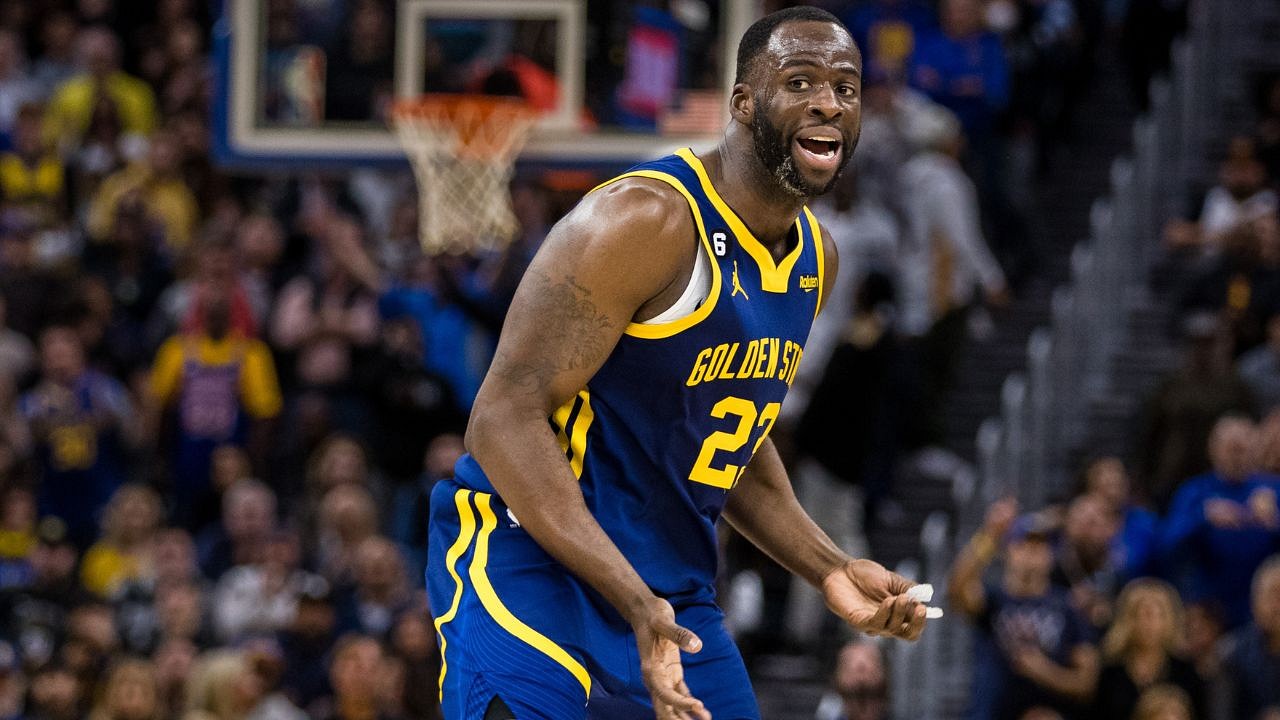 Draymond Green has hardly ever been the type of person to hold back his thoughts. No, on quite the contrary, the man seemingly just loves to share his opinions on everything. And admittedly, he can seem a tad bit abrasive at times.
However, there are also other times when the man speaks nothing but the truth. Oftentimes, even the kind that most may be blind to. And on a recent occasion, he did it yet again.
However, let's say betting sports fans aren't going to love what he had to say.
Also Read: "Don't Call My Phone For Tickets!": Kevin Durant Hilariously Welcomes WNBA GOAT Breanna Stewart to the State of New York
Draymond Green calls out all NBA fans that bet on games
Betting on games has become quite the rage over the past few years. After all, if you know the sport enough, why wouldn't you try to make some money off it?
However, as you'd expect, there are risks to this, most importantly the fact that you also stand the chance to lose copious amounts of money. And it is on these occasions that these bettors might not be at their happiest.
Some grumble in silence. But others, well they publicly call out the players, holding them responsible for the failed bet.
And it appears that after years of taking abuse from disgruntled fans, Draymond Green has finally had enough.
Take a look at what he had to say in the clip in the tweet below.
Draymond Green has a message for some bettors. 😂

(@TheVolumeSports) pic.twitter.com/IAWbVmRWXs

— NBA Retweet (@RTNBA) February 1, 2023
Frankly, Green isn't revealing unknown knowledge here. In fact, this is something every betting fan knows already.
However, when you lose, it's hard to forget all kinds of logic, causing erratic behavior.
But, perhaps this PSA of Draymond Green's can taper it down just a little bit.
Draymond Green almost re-entered into a beef with Charles Barkley
Much like the countless fans that watch the NBA, Charles Barkley can often spout a few things that go a bit too far. And due to it, Draymond Green and he have had times where they haven't exactly seen eye-to-eye.
However, time heals all wounds. In fact, not only did they squash their beef, but were also co-panelists on Inside the NBA multiple times… only to almost enter yet another beef.
Beyond close doesn't begin to define this situation. And frankly, we're glad that everything is still nice and rosy between these two.
Also Read: "LeBron James is One of One!": Skip Bayless Delivers Rare Praise to The King Moving to 4th All-Time on Assists Leaderboard
---
Share this article