"Suns fans deserve better than they're getting right now": When Charles Barkley roasted Devin Booker's team management for terrible arena facilities in 2016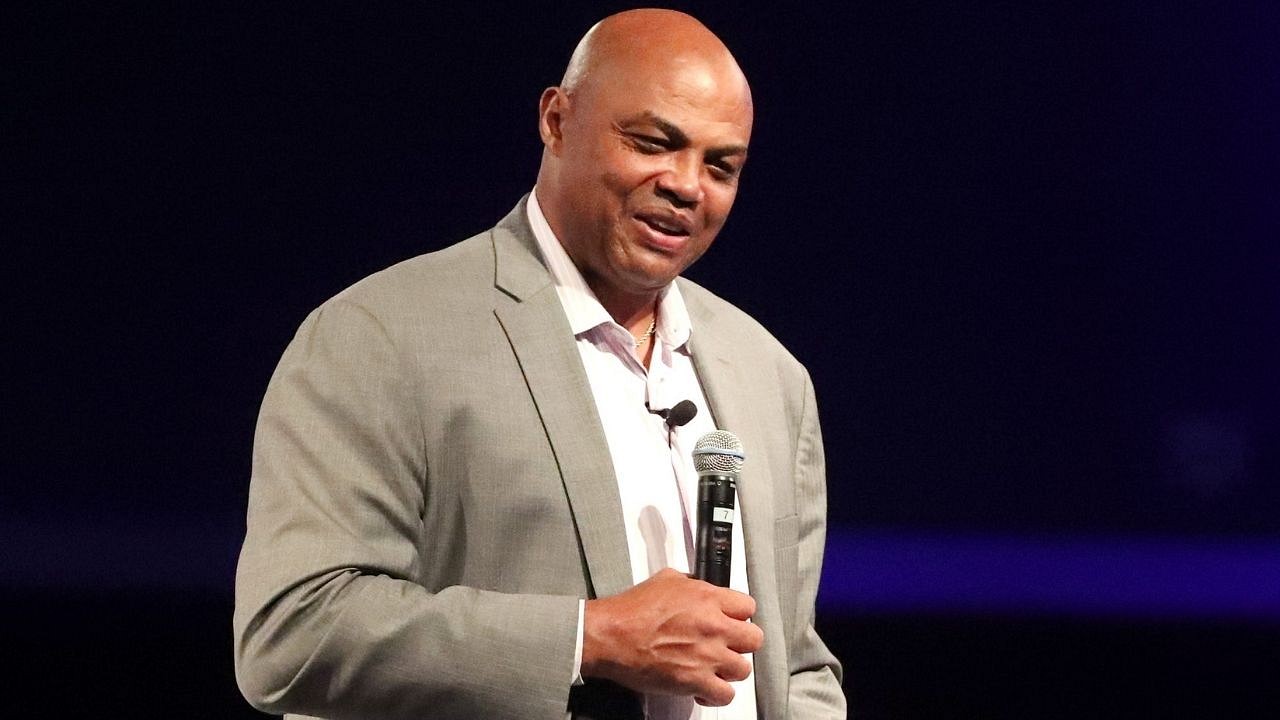 Charles Barkley is responsible for most of Inside the NBA's greatest moments over the years. This rant about the Suns is a real television classic.
The Chuckster has never shied away from speaking his mind on live TV, even with millions watching him. Barkley retains his sense of humor at all times, and what makes this great is that he's never afraid to laugh at himself.
Well, on this occasion, Charles Barkley put his former team, the Phoenix Suns, to the sword when they were in their 6th straight season out of the playoff picture. It was long enough for Chuck to go off about everything Suns-related, including the nachos in the stadium:
"I just feel bad, cuz that's the reason I live in Phoenix – they've got the best fans in the world. They deserve better. They deserve better than you're getting right now."
"But come on man, the thing is, you know you can't serve cold nachos. And the thing is, some places where you get good nachos they put jalapenos on top. But some, they put pickles on em!"
Charles Barkley DESTROYED the Suns during an epic 'Inside the NBA' rant: https://t.co/5ylrM66t87 pic.twitter.com/WDJUZC7p4y

— Complex Sports (@ComplexSports) February 5, 2016
Also Read: "Kevin Durant is not a Top 5 NBA player": When Max Kellerman unbelievably placed Giannis and Harden above the Nets superstar in NBA's top 5 players
Charles Barkley goes off on an epic rant about the Phoenix Suns
That part of the rant comes after Chuck, Kenny and Shaq derailed a conversation initiated by EJ regarding the Rockets vs Suns game on that night. You can take a look at the YouTube video below, for which we've got the entire hilarious transcript:
"They just fired a coach who didn't deserve to be fired. Jeff Hornacek, come on man. Everybody wanna blame coaches in this league. But sometimes its just players and bad General Managers who get to fire several coaches before they realize that their GM's the problem."
"These guys, man, I just feel so bad. They just threw Jeff Hornacek under the bus, ran over him. Hang in there, Jeff, you'll get a job with a real NBA team sometime."
"Look at these empty seats, man! There's the best fans in the world get to watch this fitness trash. Their top 3 scorers are out but they were no good when they had 'em."
Kenny: Hey Chuck, how's the popcorn in the arena?
Chuck: "Stale popcorn!"
Shaq: Hey Chuck, how are the hot dogs?
Chuck: Man with the hot dogs they've got to the hard buns. Appears flat, Kenny!
Shaq: What about the nachos?
Chuck: Oh, man! The cheese is cold! Old cheese Shaq! And the chips are stale.
Also Read: "Glenn Robinson, Terrell Brandon, Shaq and Kevin Garnett": Ray Allen surprisingly leaves out Heat teammates LeBron James and Dwyane Wade from his all-time teammates' lineup
Kenny: What about the seats and the cushions in the seats?
Chuck: Oh man, they're dirty seats.
Ernie had been valiantly trying to summarize the game in this midst, but even he went 'Are we really gonna continue about this? How about the parking over there, Chuck?'
Chuck: Man, there's plenty of parking. You can park right next to the arena. You can buy one of those seats right at the top and move right down by the center of the court. It's that bad bro!
Kenny: Is it still sunny outside in Phoenix?
Chuck: Oh it's colder than New York! It's been raining for like the last few months.
---