"Thank you KB8/24 for 20 years, wish it could've lasted 20 more": When Ice Cube penned a heartfelt post for Lakers legend Kobe Bryant ahead of his jersey retirement in 2017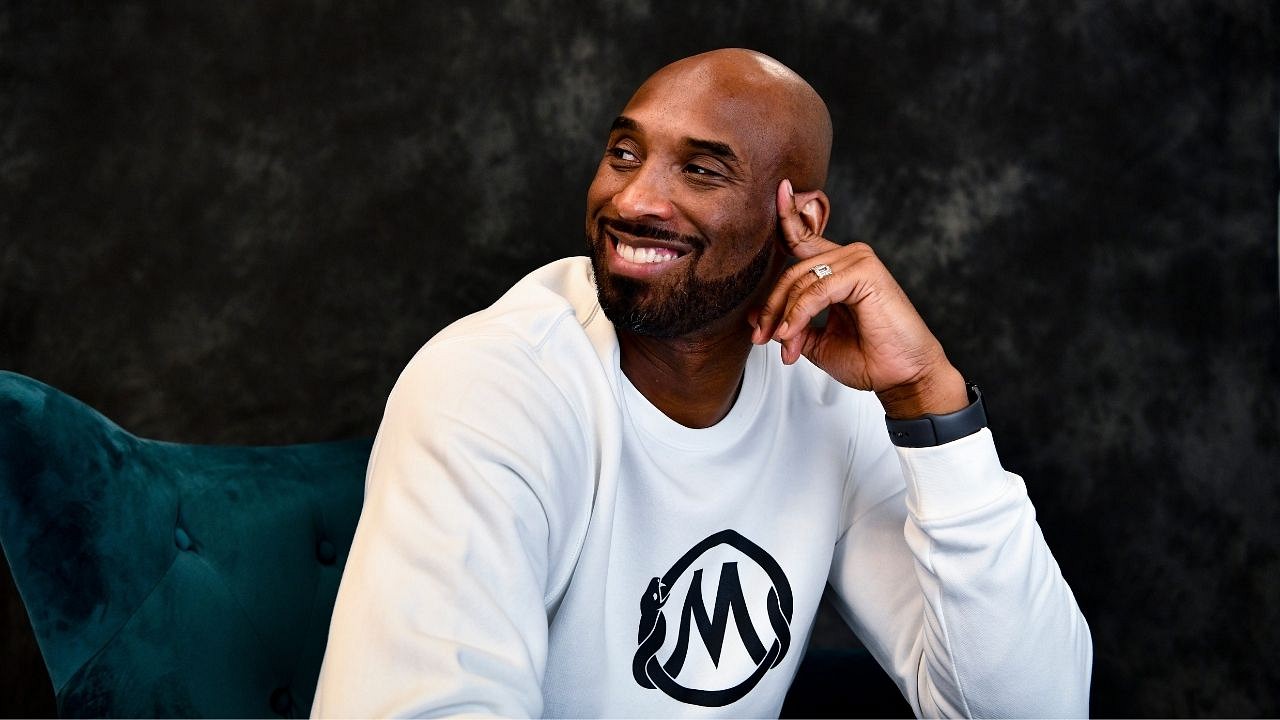 American actor and rapper Ice Cube shared some candid details about Lakers legend Kobe Bryant in an appreciation post on The Players Tribune.
There is no doubt that Ice Cube is one of the biggest Lakers fans. The American rapper has often expressed his love for the LA team, the city where he grew up too.
Cube was a huge admirer of the showtime Lakers during the 80s and even considered Magic Johnson as one of his idols while growing up in South Central.
The Ride Along actor considers Kobe as one of the few geniuses he has met in his life. Cube was a fan of Kobe since his rookie year in 1996.
Cube spoke about the first time he saw the Black Mamba play, " The first time I saw Kobe play, he started out on the damn bench. I wasn't having any of that. I spent the first half yelling at Del Harris. Put the kid in."
The American rapper being an ardent Lakers fan, had his doubts first when he saw Kobe, who had just come out of high school in the NBA.
"And he ain't seven feet tall? What's so damn special about this kid? Because it was unusual. He wasn't a Kevin Garnett type. I was intrigued, but I had to see this kid for myself." said Cube.
Also read: "Kobe Bryant achieved more in 2 years than Magic Johnson did in his entire career": Comparing an shocking statistic between the two Laker legends
American rapper and actor Ice Cube narrates his first experience of watching Kobe Bryant play
Cube, while talking about his first time experience of watching Kobe, spoke about how he would pester the then LA Lakers coach Del Harris to not bench Kobe and let the kid play.
Finally, when the rookie Kobe made his way to the hardwood, the then Lakers arena Forum erupted.
"I still remember how the sequence went down. Kobe got the ball on the wing. Right away, I'm noticing he's moving different. He was smooth with it. There was just something about his vibe."
Cube recalls telling his wife, "We ain't never had nothin' like that" while talking about Kobe.
The Friday actor believes Kobe was blessed with unbelievable talent, yet he never stopped working hard. The Mamba mentality something Kobe coined that represented hard work, perseverance, and a killer mindset.
"I appreciate all those things about Kobe. I appreciate his talent and his work ethic. But what I respect Kobe for, more than any of that? I respect Kobe for his killer instinct. No one had it like he had it. That's what makes Kobe genius level." Cube said.
Also read: "God, Air Jordan and Kobe Bryant in that order": When Shannon Sharpe had the Lakers legend top-2 behind Michael Jordan in his all-time rankings
Cube even spoke about the basketball references he would use in his music. The rapper even narrated an incident where he replaced Jordan's name with Kobe changing the lyrics of his song called "It Was a Good" Day."
Freakin' brothers every way, like MJ.
I can't believe, today was a good day.
Freakin' brothers every way, like Ko-BAY.
I can't believe, today was a good day.
In conclusion, Cube thanked Kobe for his 20-years of service to the LA Lakers.
"Thank you KB8/24 for 20 years. Wish it could've lasted 20 more."
"If I was starting a team and it was Tim Duncan & Kobe Bryant, I would take Kobe 100% of the time. He's the kind of athlete that encompasses what a hero is to me. A guy that comes in and does his job and has no sympathy for anybody else on the court." — @icecube pic.twitter.com/bjDFyG8mU4

— First Things First (@FTFonFS1) August 24, 2018
---
Share this article