Utah Jazz Owner and $170 Million Worth Dwyane Wade Names Michael Jordan's "Teammate" as Toughest Player he had to Guard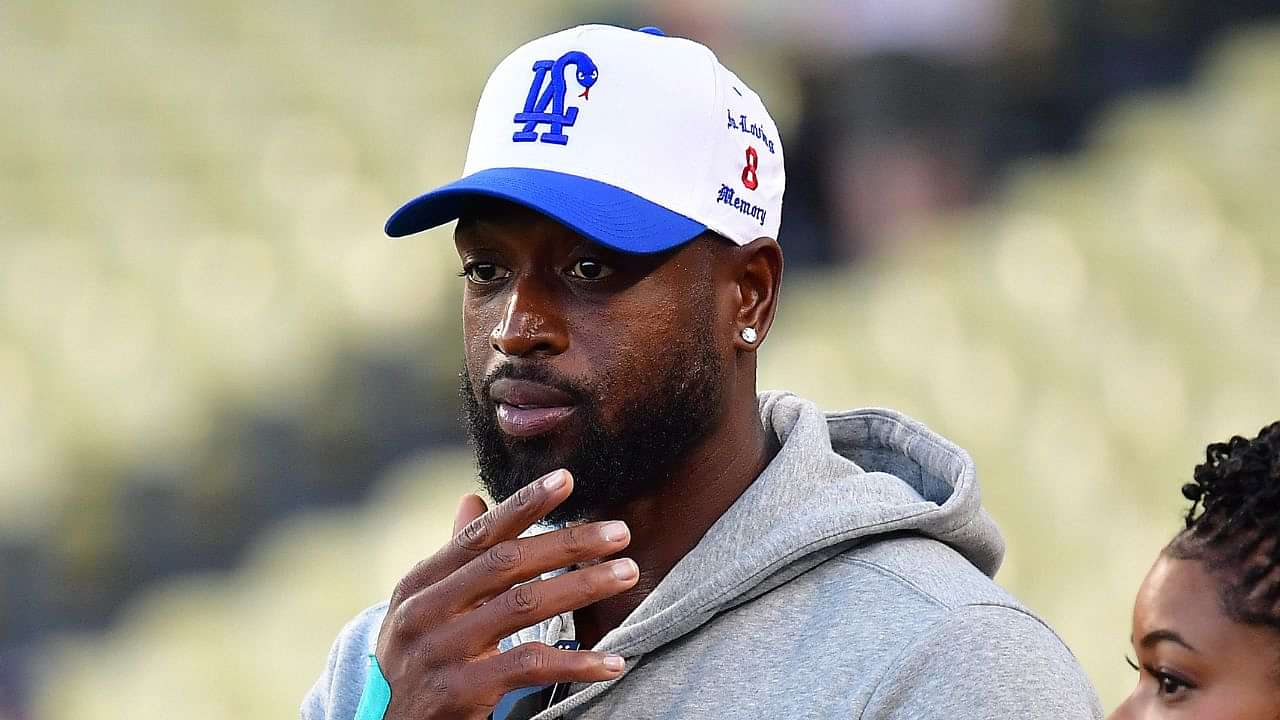 Dwyane Wade was a stupendous athlete and has had a tremendous NBA career. The flash will always be considered a pioneer in basketball sports history, for his role in the success of the Miami Heat.
Wade was widely known for his mid-range, scoring prowess, athletic ability, and flashy moves. As such, this made him an onerous puzzle to solve for opposition defenders.
But the NBA revolves around the ability to get a bucket. This is why when push comes to shove, the team with the ability to outscore their opponents in the clutch will always be successful in the postseason. Always remember Great defense, better offense.
And just as laborious a puzzle he was to solve, Wade himself has come up against certain stars, whom he believed posed a problem to him.
Also read: 2015 Finals MVP Andre Iguodala Was Once Berated by WNBA Star for Complimenting Her Performance
Dwyane Wade names Michael Jordan's 'teammate' among the hardest players to guard.
While one would assume that the frontrunners for this privilege would fall into the hands of Kobe Bryant, LeBron James, or Kevin Durant, Wade's answer will certainly take you aback.
The three-time NBA champion was questioned by Matt Barnes as to who he believes the toughest players to guard were, and who he disliked that defended him.
Dwyane Wade disclosed who he felt were the most strenuous players to guard. Surprisingly, the Flash paid a tribute to his fellow guards.
Wade said:
"I always go with guys like (Ray) Allen and Rip Hamilton. They move, I hated guarding those dudes. Especially Rip, cause he had them nails too..Rip put them nails in you to start the game too..You be like, 'Rip, this is the tip, the ball just been tipped'..I hated guarding Rip, I hated guarding Ray. Just guys like that, you know. That move that constantly."
We like how Wade mentioned Rip Hamilton, an underrated scorer. He also played with Michael Jordan in the Wizards and averaged 20 ppg while playing next to the Bulls legend. This a statement not a lot of players can say.
Wade continued:
"I never felt like I hated anyone guarding me, for me, it was always a different challenge..I'm saying some guys played me very well. I mean a guy like Kirk Hinrich, he played me very well. Great position defender, smart, didn't go for a shot fake, didn't go for no tricks, and he was tough, and he wouldn't back down. and he loved defense..So shoutout to Kirk Hinrich man." 
It's certainly a plausible shout given that agile and mobile guards have consistently earned the respect of some of the greatest stars to play the game. Their ability to influence pivotal moments in the game is second to none.
Also read: "How'd You Fall, Lonzo Ball?!": LaMelo Ball Once Hilariously Humiliated His Brother In Front of the Whole World
Guards: The future of the NBA!
The 2010s gave birth to franchises perceiving guards as the cornerstone and building their rosters around it. Stephen Curry, Derrick Rose, Kyrie Irving, Damian Lillard, Devin Booker, etc. are the perfect example of this.
And with the game now focusing more on three-point coverage, this opens up lanes, angles, and opportunities for shifty and agile guards to beat their markers.
Best believe this trend will continue in the decade to come. As these players shape the future of this league.
Oh and as for Wade? These days, he goes around giving interviews, owning an NBA team in the form of the Utah Jazz, and increasing his sizeable $170 million net worth. Just the things a Miami Heat legend does.
Also read: Orlando Magic Pay for 6ft 11″ Moe Wagner Instigating a Brawl, 9 Orlando Players Suspended in the Aftermath
---