"Vanessa Bryant was Rude, Standoffish, Difficult": Kobe Bryant and His Wife Initially Took To Fame Terribly, Jeff Pearlman Once Revealed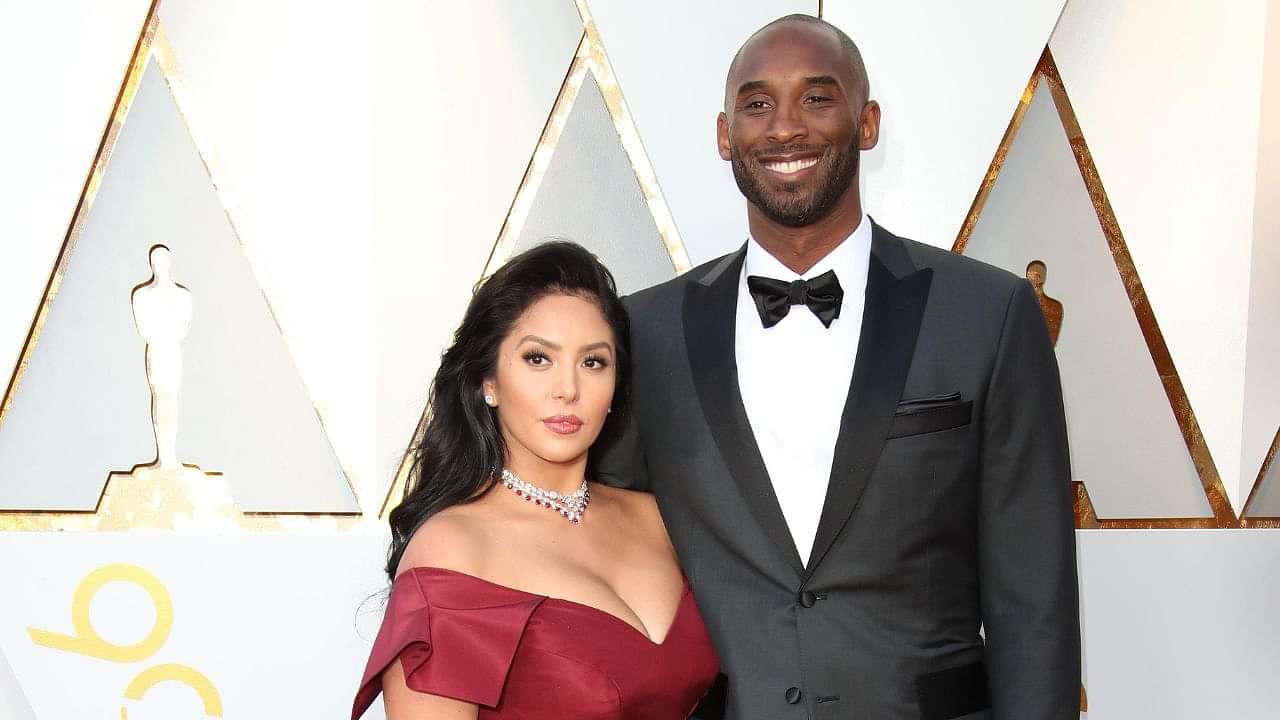 Vanessa and Kobe Bryant have been among the NBA's favorite couples since the early 2000s. Fans have adored them and they are the ideal representation of an NBA couple.
Of course, it wasn't always bright and rosy for the two. Bryant had a slew of legal cases against him and it did a lot of damage to their relationship. Not to mention, marrying an NBA player means not having the chance to spend time with them for long periods of time.
However, it appears that none of these things did more damage to the couple than the bright lights of fame and fortune did. If Jeff Pearlman's words are to be believed, Vanessa didn't take too well to the harsh spotlight.
Also Read: "I'm Too Old For All This, Okay?!": Stan Van Gundy Announces Hilarious Justification For Kevin Durant Misunderstanding
Vanessa and Kobe Bryant didn't take to fame very well, as per Jeff Pearlman 
Kobe Bryant's introduction to fame was swift. At first, he was a moderately famous high-schooler, and then in a flash, he is a key player for the Los Angeles Lakers. That is not a smooth transition by any stretch of the imagination.
As you can imagine, he was burdened by the sudden shift in his image. While he managed to focus on his craft and was able to come out of it stronger, his wife Vanessa Bryant did not like the attention. In Jeff Pearlman's book the Three-Ring Circus, he wrote:
Also, Vanessa was everything Bryant was not (at least publicly). She was rude, standoffish, difficult. "Thank you" were words that rarely left her lips. Friends later said the newfound fame and wealth had changed her, and not for the better.

When Vanessa and Kobe went out, they were accompanied by bodyguards. When they went to a movie theater, they insisted upon blocked off seats after the lights went down. Why? Shawn Hubler, who has written extensively about the relationship for the Los Angeles Times, says it was likely two kids lost in the whirlwind of celebrity. "How much psychological development did Kobe really have growing up?" Hubler said.

"He was a kid made to be an athlete, and kids like that have no time for life. Figuring out who you are is trial and error. If you don't have that, and you're left with a singular skill, who are you? You're unfinished."
Loading embed tweet https://twitter.com/balldontstop/status/1615951048853827584?ref_src=twsrc%5Etfw
While Vanessa eventually found comfort in the light, the two dealt with hardships rather well. They got stronger as time marched on and ultimately, the despair that we saw in Vanessa upon Bryant's untimely demise showed us the sort of marriage the two had fostered.
Shaquille O'Neal's speech at Kobe Bryant's memorial was beautiful
One of the many controversies that followed Kobe Bryant around during his life, was his rift with Shaquille O'Neal. The two legends had a cold war-Esque stand-off for a couple of years.
But, once both of them retired from the NBA, they were able to put their differences behind them. And that only made Kobe's demise more heartbreaking to the 4-time champion.
On a day dedicated to celebrating the life of Kobe Bryant in the Staples Center, here is what he had to say to everyone that watched on.
Rest in peace, Kobe Bryant.
Also Read: Is Zion Williamson Playing Tonight vs Magic? Pelicans Star's Return Timeline Provides Some Hope to New Orleans Fans
---