'Victor Oladipo is leaving Pacers': Celtics' Gordon Hayward could move to Indiana with Pacers star wanting out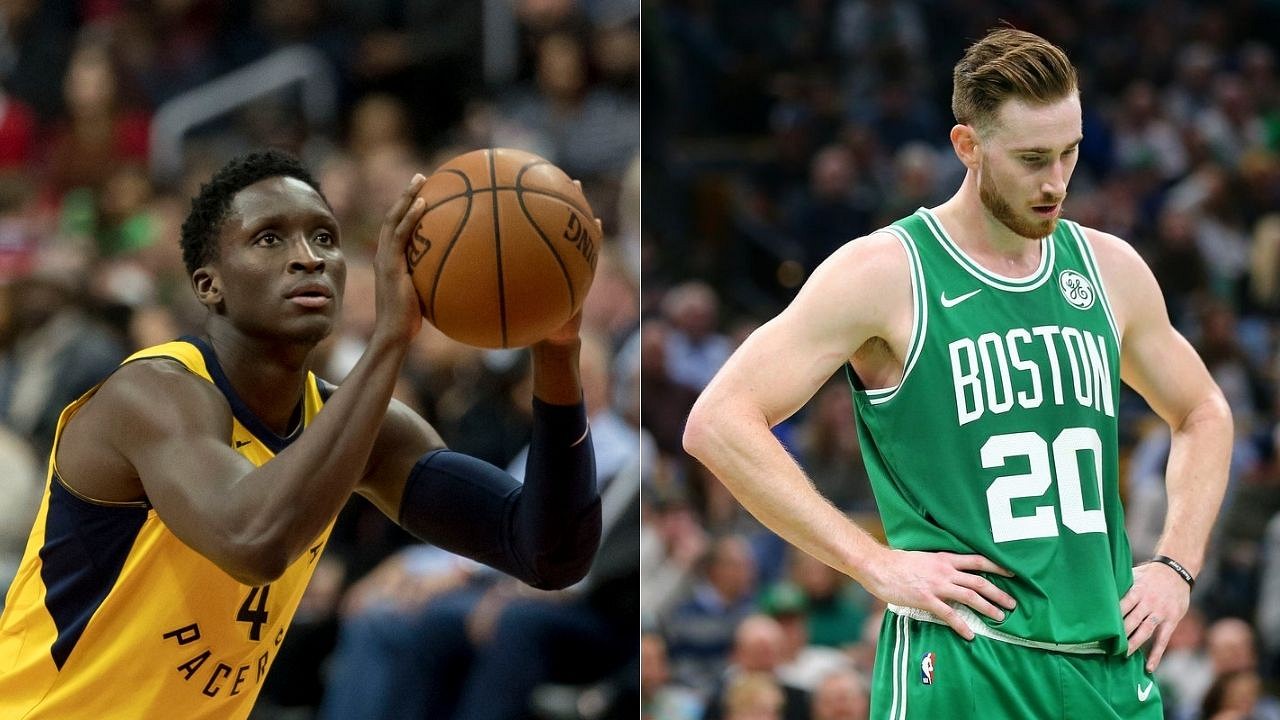 The Indiana Pacers duo of Victor Oladipo and Myles Turner have both been linked to moves away from the franchise after their second successive first round sweep.
Oladipo and current Pacers All Star Domantas Sabonis were traded to the Indiana Pacers together as part of the Thunder's package for the Paul George trade.
The duo have both improved immensely during their 3 seasons in Indianapolis, especially on the offensive end. Both Oladipo and Sabonis have made All Star teams, and Oladipo was an All-NBA talent before getting injured in the 2018-19 season.
Victor Oladipo and Myles Turner trade rumors
According to a report from The Atheltic, both Victor Oladipo and Myles Turner are looking to leave the Pacers. This might happen as part of Gordon Hayward trade, who himself might be looking to be on the move, with Celtics most likely not looking to extend his contract.
Oladipo was rendered largely ineffective as a perimeter shooter by the Miami Heat, who ran him off the line as well as cutting off his driving lanes in the first round.
Victor Oladipo is looking to move on from the Pacers this offseason, per Jared Weiss of The Athletic pic.twitter.com/AZ1LzEyWs1

— NBA Central (@TheNBACentral) September 28, 2020
His explosiveness is still not back to where it was during his first season with the team, or before that. As a guard who relies on his pace a lot, it is quite a concern for the team.
Also Read: Victor Oladipo to Miami Heat? Pacers star's post-game antics with Heat players sparks off trade rumors
Gordon Hayward coming to Indiana?
Myles Turner, meanwhile, has failed to make the progression everyone expected of him.
The big man has been a pretty good interior defender and shot blocker all through his NBA career, but his tendency to pick up ticky-tacky fouls have limited his defensive impact.
He's also not a good pick-and-roll player, and despite having good shooting mechanics, he does not force the issue on offense.
Come on @Pacers lets go get Gordon Hayward so we can deal with another few years of "Indiana is my home and I'm so happy to be back."

Come on, let's keep up the cycle.

— Surya (@ayruuus) September 28, 2020
The Pacers may have run out of patience with the duo and might finally look to commit to a full-blown rebuild this offseason.
There are rumors linking them to the Gordon Hayward contract, with the Celtics seemingly ready to move a couple of picks as well in order to bolster their big man rotation.
---
Share this article