WATCH: 252 lbs Charles Barkley Leaves 170 lbs Kenny Smith in the Dust to the Board, Shaquille O'Neal Goes Insane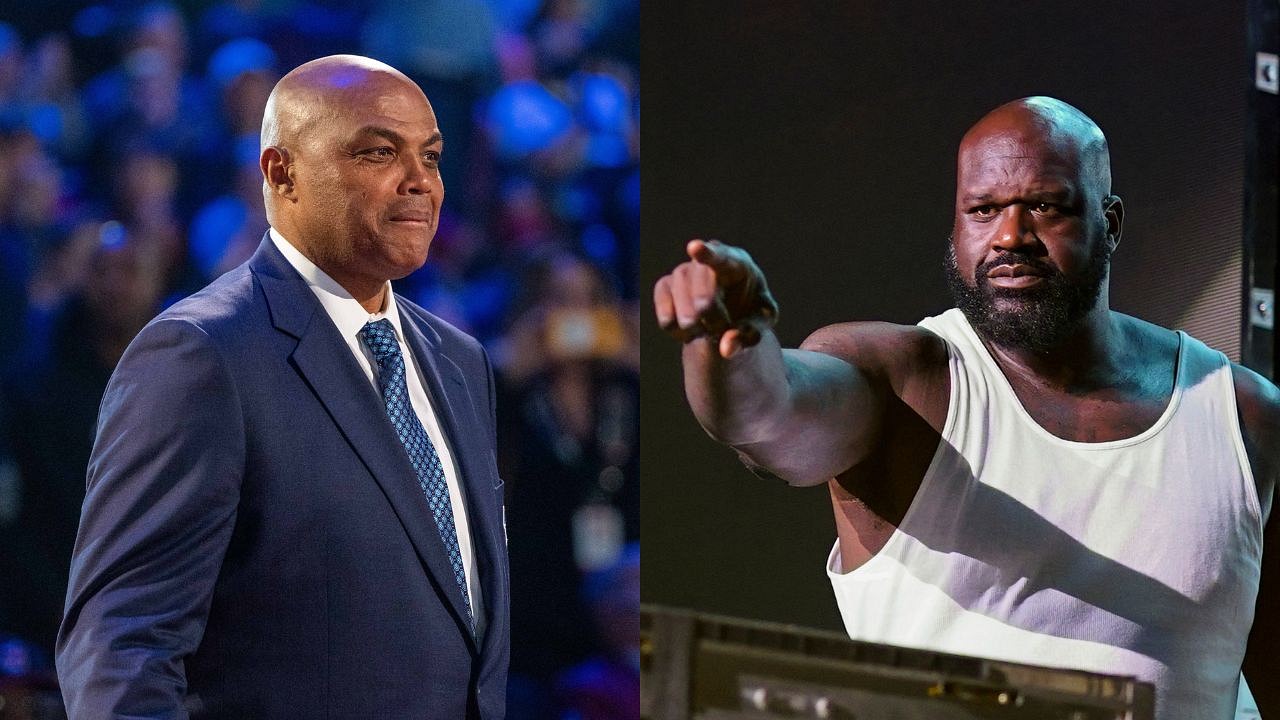 Charles Barkley and Shaquille O'Neal have been on opposite sides of absolutely everything. That is the law of the universe and has been upheld for the longest time. At this point, some would even call it a tradition.
As you can imagine, this has resulted in some very funny moments right on live, national television. Heck, some would even say it is the biggest reason Inside the NBA is as beloved as it is by the NBA community.
However, as with everything, there are exceptions that exist here.
On the rarest of occasions, the universe decides that the laws must be set aside. And it is these beautiful little moments that fans tend to cherish the most.
And for the most recent one, it appears that they will have Kenny Smith to thank.
Let's get into it, shall we?
Also Read: Despite $100 Million Pledge, Michael Jordan 'Staying Away From Black People' Leads Druski To Put LeBron James Over Him
Charles Barkley busts a gut to leave Kenny Smith in the dust in the most enticing race of the century
No pun intended.
Over the show's long run, Kenny Smith and Charles Barkley's race to the board has become a beautiful little tradition.
Of course, there is an overwhelming favorite every time. After all, Kenny Smith weighs just 170 lbs. And of course, Charles Barkley is famously 252 lbs.
One clearly keeps himself fit. The other one would much rather eat a dozen donuts every day.
But such is the story of underdogs. They may get beaten down time, after time, after time for ages. However, they still get back up.
And during tonight's TNT broadcast, by god did Charles Barkley get up.
Take a look at the tweet below.
CHUCK BEATS KENNY TO THE BOARD 🚨🤣 pic.twitter.com/vIkRQKADb2

— NBA on TNT (@NBAonTNT) January 20, 2023
Did someone just spray tear gas in the area? Because frankly, we can't stop crying. Shaquille O'Neal sure couldn't.
Every dog has its day. And clearly, Charles Barkley clearly has got that dog in him.
Charles Barkley and Shaquille O'Neal once laughed together on a very different occasion too
Charles Barkley simply loves women from San Antonio. Or at least, the man loves to roast.
There are massive compilations on YouTube on the great war between these two entities. And on a certain little segment of this fight, Shaquille O'Neal couldn't help but laugh at something Chuck did.
Inside the NBA is supposedly a family-friendly show.
But perhaps everyone needs a break sometimes.
Also Read: "The Nets Won't Win Another Game Without Kevin Durant": Charles Barkley believes Kyrie Irving and Co. are Incapable of Winning with KD Absent
---
Share this article