When Kenny Smith was Witness to Dr. Shaquille O'Neal's $30,000 'Impulsive' Spend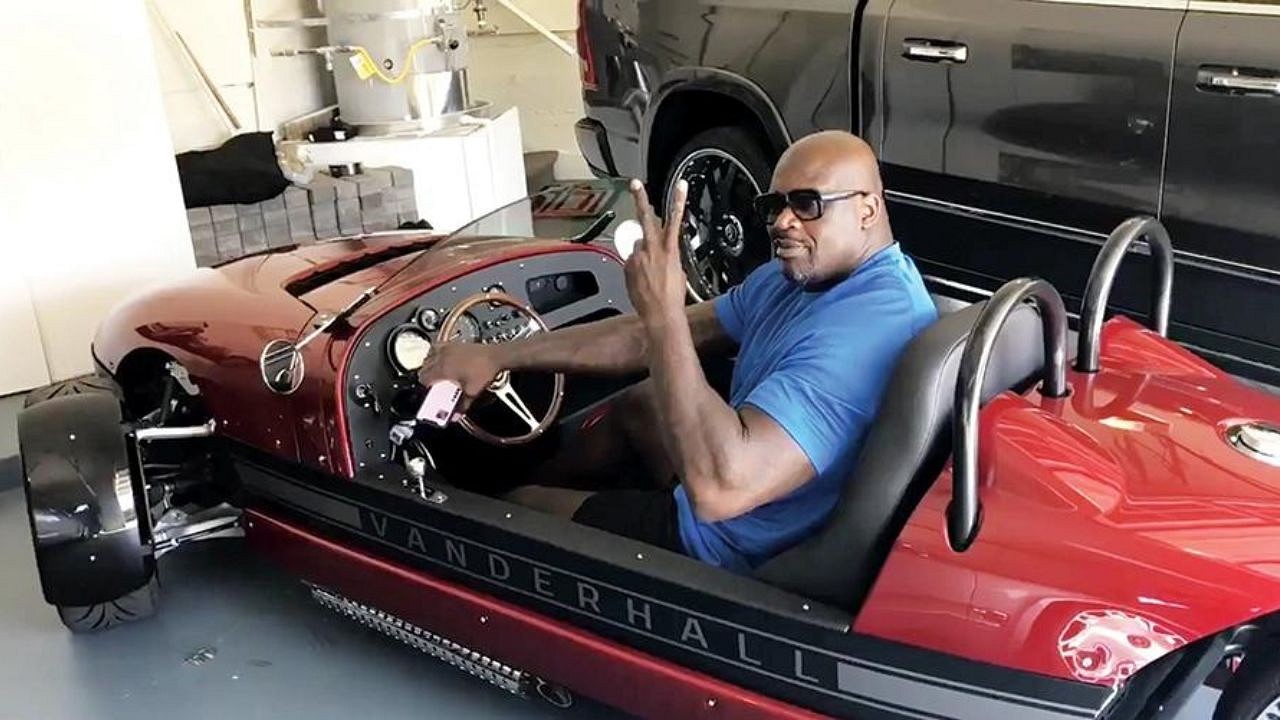 Shaquille O'Neal's got money. That's a fact. His fortune is rumored to be around $400 million. But given his lavish spending and his constant declaration of wealth, we think it is upwards of that figure, by a long shot. O'Neal is a man who likes to spend. And Kenny Smith was once privy to Shaq's $30,000 impulsive spend.
You might think that nobody actually buys a car when they first look at it. Heck, they won't even buy it when they first take a test ride. But not Dr. Shaquille O'Neal.
For Shaq, if it looks worthy and if the guys selling it are trustable, he will make the purchase. Even if it is impulsive and costs $30,000. So, what car could possibly sway Shaq, so quickly?
Also read: Shocking Similarity Between 6ft 7″ Andrew Wiggins and 6ft 6″ Anthony Edwards Exposed, Revealing Upsetting Reality
Shaquille O'Neal's "impulsive" purchase that put him in good company
There is something about owning a 3-wheeled car that you make impulsive buys. Just ask Shaq. He liked the roadster life so much that he decided to buy one, on the spot.
The Vanderhall Venice 3-wheel roadster was unveiled in 2018 at the Las Vegas CES. And to help with marketing and hype, they selected Shaq and Kenny Smith, co-hosts of NBA on TNT, to help boost the crowd around the vehicle.
Little did they know that Shaq himself would buy one. Immediately.

And frankly, we understand Shaq, just take a look at the car. It is a true roadster with a modern twist. Of course, he had to buy one.
He isn't the only one to have made the purchase. The car was scooped up by Hollywood stars Jaime Foxx and Jeremy Renner too.
Also read: "Come on, LeBron James. You're obviously gassed": Skip Bayless, Magic Johnson, and Twitter React to Lakers' 'Shock and Awe' Win Over Bucks 
The Big Diesel saves but he also splurges!
Yes, Shaq is the definition of how to make life comfortable after you retire from the NBA. Spend initially but then quickly start saving up. He once bragged about how he spent his first million Dollars almost immediately and has since been careful about expenses.
Turns out, he might have been careful but there is an occasional lapse in judgment. Like this time. But we can hardly fault him, the car is stunning. And it is unique.
The moral of the story is that if you want to make huge impulsive purchases, ensure that you have the bank balance for it. Because the Big Diesel saves but he also splurges.
Also read:  LeBron James Passes Magic Johnson for 6th on 'Exclusive List' Before Eclipsing Kareem Abdul-Jabbar for 1st
---
Share this article