"When Shaquille O'Neal takes off his shoes…": Candace Parker Gives Advice to Rookie Jamal Crawford Before TNT Tuesday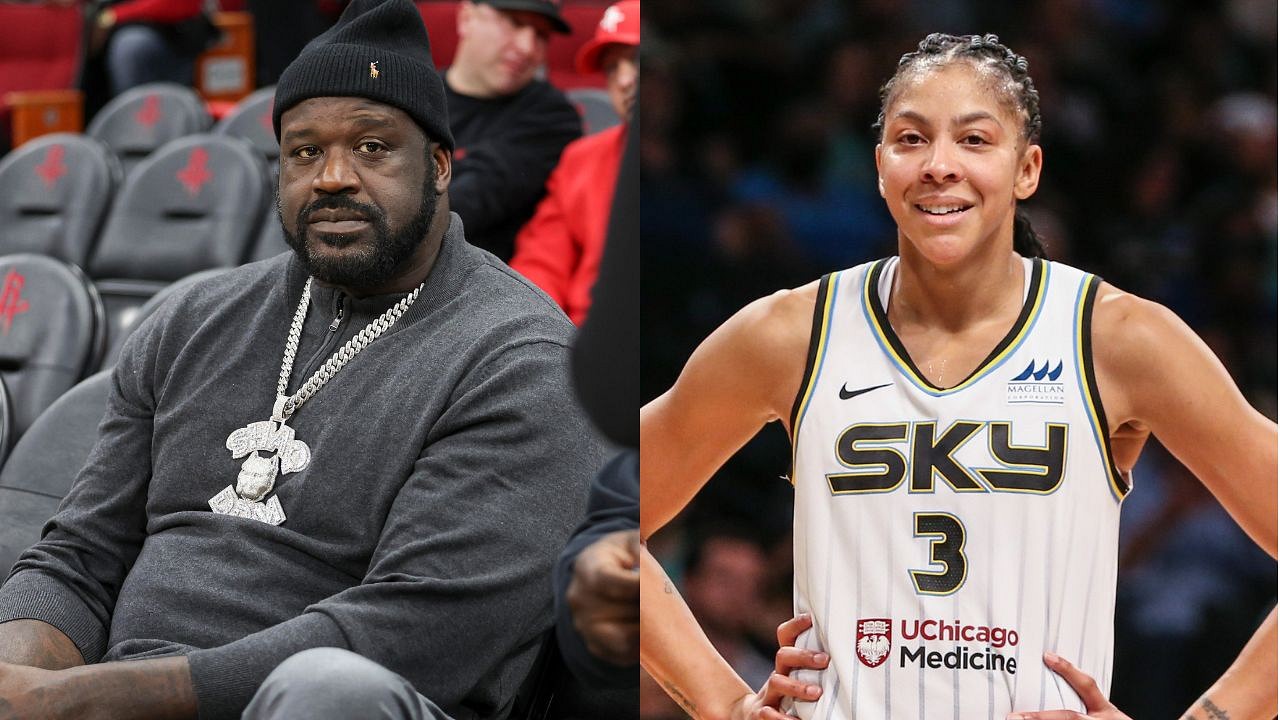 TNT's 'Inside the NBA' is quite possibly the most-watched NBA show on the face of the planet, and it's all due to one reason. Shaquille O'Neal, Charles Barkley, Kenny Smith, and Ernie Johnson have made it the unique show it is.
However, as sad as it may be to hear it, all 4 guys are becoming old. During this past offseason, there were even reports of the Chuckster potentially not returning to the show this time around. Fortunately, if that was what he was planning, he eventually changed his mind.
The point remains. The hit cast of this show is getting old now, and the team needs some younger blood. Fortunately, Jamal Crawford volunteered to be involved.
After hearing the news, it appears that the extended cast of Inside the NBA decided to make a welcome video for the former NBA player. And during this ordeal, Candace Parker gave Crawford perhaps the most important advice of all.
Also Read:  "Farewell to one of my best friends, teammate, wingman": Dennis Rodman's Heartfelt Tribute to Best Friend Reminds us he isn't Heartless
Candace Parker asks Jamal Crawford to run anytime Shaquille O'Neal takes off his shoes
Shaquille O'Neal is a giant man, standing at 7'1". That is a lot of body, so of course, a few parts of it aren't going to be the prettiest looking.
Still, even by those standards, Shaq truly has some of the ugliest feet of all mankind. And it appears that it was one of the first things that came to mind when giving advice to the rookie, Jamal Crawford.
Take a look at the clip in the tweet below.
"When @SHAQ takes off his shoes…RUN!"@candace_parker and @adamlefkoe have some friendly advice for their new teammate @jcrossover 😂 pic.twitter.com/2MLeLusWRS

— NBA on TNT (@NBAonTNT) January 11, 2023
Now, in case you haven't seen Shaquille O'Neal's feat yet, you should consider yourself lucky. After all, it has already turned so many around the world, into stone.
However, if you want to stare deep into Medusa's eyes anyway, stay with us just a tad bit longer.
Shaquille O'Neal once showed off his feat right on national television
Inside the NBA has seen many different shenanigans from all of its hosts. And to be fair to the Inside Guys, it is what has made the show as fun as it is today.
But on one occasion, Shaq may have gone just a little bit too far.
It all goes down in the YouTube clip right here.
Nasty.
Nothing but nasty.
Also Read: "Assumed Shaquille O'Neal Didn't Want My Help!": Kareem Abdul-Jabbar Once Revealed Why Big Diesel Never Heard From Him
---
Share this article