Who are the Coaches for NBA All-Star Games?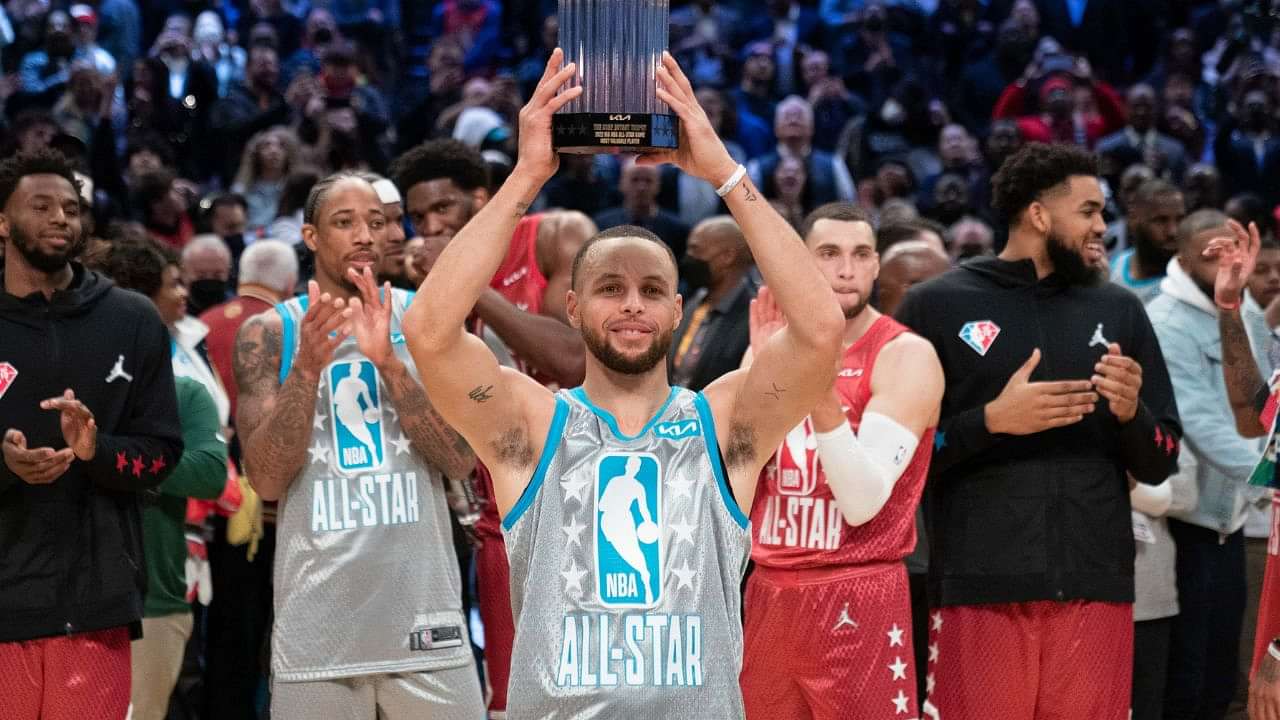 The NBA All-Star Weekend is inching closer with each passing day. The three days of much-needed celebrations where the biggest names in the NBA compete in multiple skill tests and games. Fans are already geared up and tickets are selling like prime property.
However, even the All-Star Weekend has its own magnum opus. The All-Star game, which will be held on Sunday, February 19th, will attract the most fans. This is also the highest-priced event in the entire weekend.
Loading embed tweet https://twitter.com/espn/status/1618765222340136960?ref_src=twsrc%5Etfw
A game between the superstars of both conferences, being a part of the All-Star roster is a huge honor. Even being the coach of these prestigious squads adds to the resume. This year, who gets the honor of coaching Team LeBron and Team Giannis Antetokounmpo?
Also read: "Good Block, Jayson Tatum!": LeBron James Banters With Celtics Star Following NBA Referees Panel's Admittance of Blown Call in Lakers Loss
Who will coach the 2023 NBA All-Star teams?
The process to pick the head coach for the All-Star game is simple. The coach whose team is standing at the top of their conference gets matched up with the captain of their respective conference. However, if they also coached the All-Star team last season, then the opportunity is given to the coach of the second seed.
Currently, Boston Celtics are leading the Eastern Conference and Denver Nuggets are leading the West. This essentially makes Joe Mazzulla and Michael Malone the prime choices for the upcoming game. However, in case the Celtics and Nuggets get dethroned, then the coaches will obviously change.
Though, if the standings remain the same, Joe will coach Team Giannis and Malone will coach Team LeBron. If all goes well, this will be Joe Mazzulla's first gig as the head coach of an All-Star squad.
Michael Malone, on the other hand, has already coached in an NBA All-Star game. He was the head coach of Team LeBron in 2019.
Mazzulla and Malone deserve to coach the All-Stars
In all fairness, Mazulla and Malone deserve to get the job. They have, until now, led their team to an exceptional record. They are also quite ahead of the competition.
Boston currently has 4 more wins and one less loss than the second-seeded Philadelphia 76ers. The Nuggets, on the other hand, are two wins ahead of the Grizzlies and have two fewer losses.
Also read: "Giannis Antetokounmpo is just different, keep going GOAT": Magic Johnson, MarJon Beauchamp & NBA Twitter Laud Bucks MVP For his 50-points in 30 Minutes
---