With Andrew Wiggins' Girlfriend's Alleged Cheating Debacle, Michael Jordan's Extramarital Relations With Kylie Ireland Come To The Forefront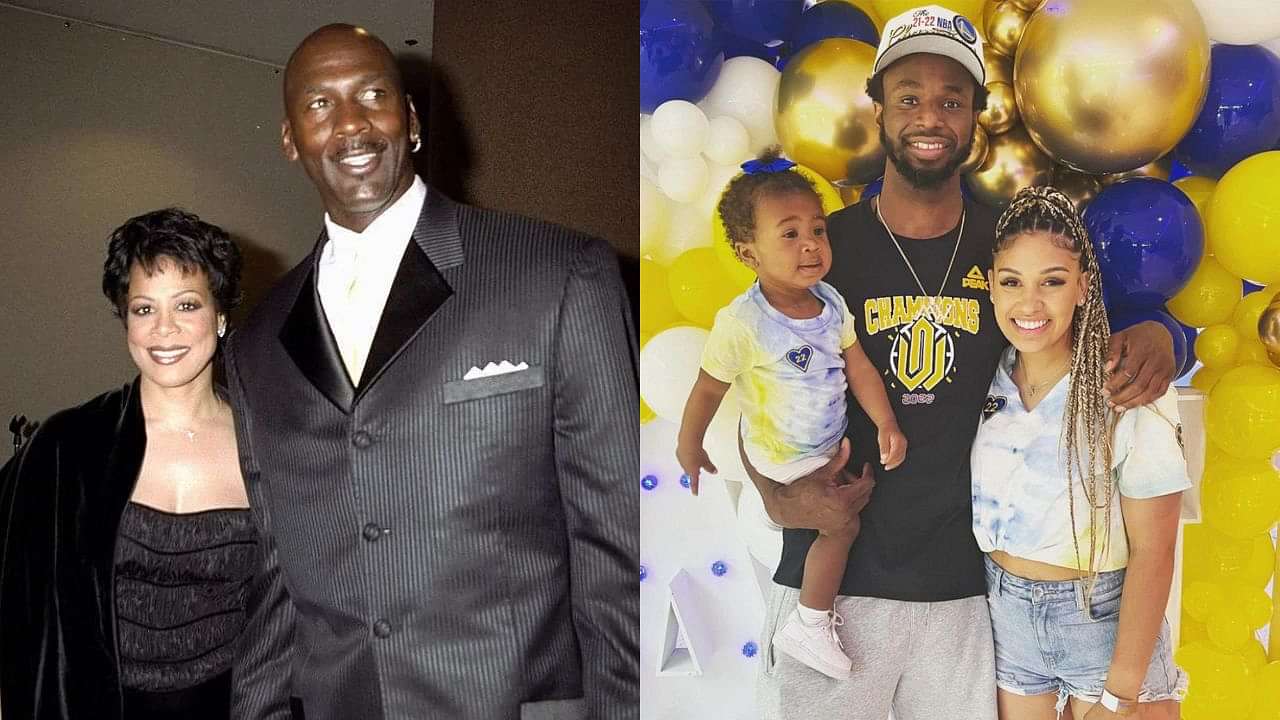 It's common for high profile athletes to receive an egregious amount of attention from the opposite sex and more likely than not, the athlete acts upon this interest. Michael Jordan was someone who succumbed to the temptations of infidelity during his marriage to Juanita Vanoy that lasted 17 years. 
While Michael has since cleaned up his act in this department, the 'Maple Jordan' is unfortunately going through something similar. However, it seems as though things are the other way around for Andrew Wiggins as rumors swirling around him state that it's his girlfriend who allegedly 'indulged' in infidelity. 
Wiggins' recent and consistent absences from Golden State Warriors games has led many theories to appear. Internet sleuths have hypothesized that Wiggins' girlfriend cheated on him with his best friend, but this theory has no substantial proof to it.
Also read: Andrew Wiggins Children: How Amyah And Alayah Wiggins Could Be Related To Warriors Star's 'Disappearance'
Michael Jordan had his scandal revealed online by his mistress
It has not been confirmed by a single credible source that Mychal Johnson, Wiggins' girlfriend and mother of his two daughters, did anything that was mentioned above. These are all theories that have been put forth to paint a larger picture on what is happening in the Canadian basketball player's life. 
Michael Jordan on the other hand, had an incredibly public affair, at least, it became public when the woman he spent the night with put forth their encounter on a podcast. Kylie Ireland let it be known that during Jordan's time with the Chicago Bulls, him and her had spent the night with one another. 
Kylie Ireland goes into detail about her and Jordan's meet up
Kylie Ireland revealed all when she talked about how her and Michael Jordan met one another. According to her, MJ requested to take her out for dinner and before they did so, she actually confirmed with her husband if she could go. 
Once she received an affirmative 'yes' she joined the 6x NBA champion for dinner and spent 4 hours talking. She described him to be very polite throughout dinner and when she was asked if she wanted to come to his hotel room, she accepted. 
In the most respectful way possible, Ireland stated that he was too tired from their night's 'shenanigans' to perform well on the court the next night against the Denver Nuggets. It should also be noted that they did meet when MJ was still married to Juanita Vanoy as he had been with her from 1985 to 2006, which spans the entirety of his career.
Also read: Is Andrew Wiggins Married? Exploring Mychal Johnson And The Warriors Star's Relationship
---