Years After Fining Stephen Curry $100/Turnover, Mother Sonya Curry Gets into a Tussle with Draymond Green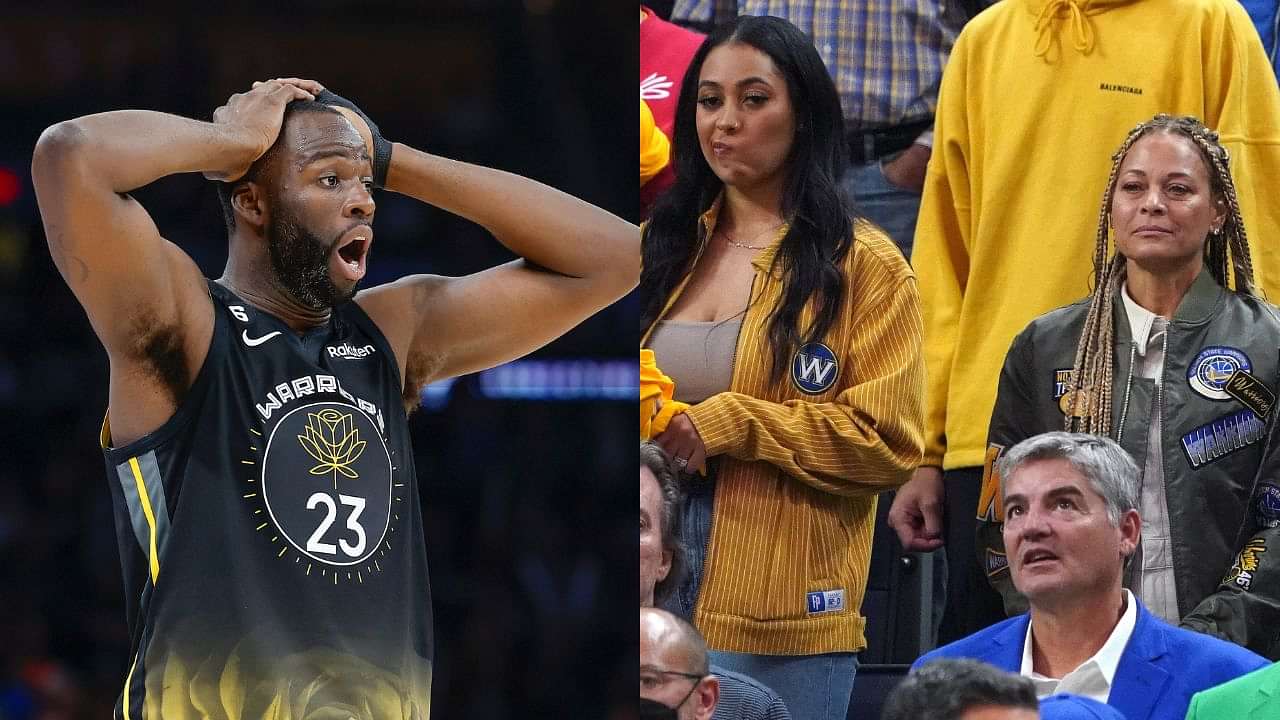 Draymond Green has always been one of the big smack talkers of the NBA. Stephen Curry knows that most fans across the globe know it, and the man himself absolutely loves it. It's what makes him such a massive asset to this gargantuan franchise. Even when the chips are down, you can trust this man to keep the same energy, which in turn brings energy to his teammates.
And yet, during the Warriors' game against the Phoenix Suns, he and Sonya Curry, who have been friends for so long, suddenly had a very public back-and-forth with each other. What in the world is going on here?
Also Read: Is Kawhi Leonard Playing Tonight vs Warriors? Clippers' 2x Finals MVP's Availability Report
The screaming match
During this game, JaMychal Green and Draymond Green got into a bit of a shouting match. And frankly, it's fair to say that things got beyond heated between the two franchises in the contest, something you can take a look at clip in the tweet below.
Loading embed tweet https://twitter.com/ohnohedidnt24/status/1635499892742275073?ref_src=twsrc%5Etfw
Draymond Green and Sonya Curry have never had any real beef in the past. And why would they? Green has been around almost as long as Stephen Curry has in the Bay Area. And furthermore, the two clearly admire each other as teammates. And yet, the shouting match happened. Take a look at the clip in the tweet below.
Loading embed tweet https://twitter.com/warriorsworld/status/1635878733876989952?ref_src=twsrc%5Etfw
Frankly, this may be a joke. Heck, at first, even Draymond Green seems to think it is. However, as things pan on, that seems less and less likely as time goes on. And by the end, nobody is smiling. But why is this happening in the first place?
What is going on here?
Well, it is public knowledge that Damion Lee has been on the Phoenix Suns since the start of this season. And of course, given that he is a former Warrior, pleasantries were likely exchanged ahead of the start of the game.
However, once the game started, there was obviously no more love between the two sides. Even Stephen Curry was seen openly talking smack to Chris Paul. So of course, Draymond Green was talking the talk too. But apparently, one person was off limits.
You see Damion Lee, is Stephen Curry's brother-in-law after he married his sister, Sydel Curry. So, in other words, this was a family affair. And when Sonya Curry heard what was going on, she apparently got in Green's ear about it, circling us back to what happened.
It does seem to be a bit unfair of Sonya to go after Green this way. After all, Lee was talking some smack too. But apparently, the same aggression was replicated for the other man in public. Though, it's hard to say that remained the case in private, after the game.
Sonya Curry once made $7600 off her son Stephen Curry in a single NBA season
Stephen Curry and his mother have always been very close, despite all the family drama. However, even by that stretch, the Warriors superstar's mother really fleeced him for $7,600. It all happened due to a bet he made with Sonya, wherein he would be forced to give her $100 for every game he had over 3 turnovers in. What happened next? Well, click right here to find out.
Also Read: Is Luka Doncic Playing Tonight vs Spurs? Mavericks Release Injury Update for 6ft 7" Slovenian Star
---