Neeraj Goyat to defend WBC Asian title in New Delhi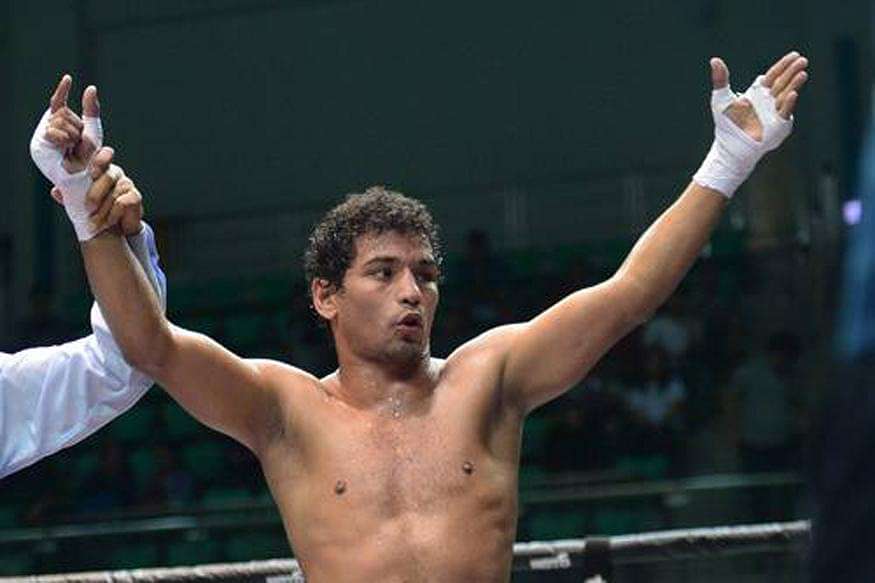 Indian boxer and WBC Asian welterweight champion, Neeraj Goyat, will defend his title against Australia's Ben Kite on 15 October in New Delhi at the Talkatora Stadium.
The 24-year-old Neeraj had won the title last year in November by defeating Filipino Nelson Gulpe via a unanimous decision. He is also a former Youth Commonwealth Games bronze-medallist.
Earlier this year, in July the Neeraj had made the semifinals of the Olympic Qualifiers for professional boxers in Venezuela. Unfortunately, he had been unable to secure a ticket to Rio.
Neeraj had lost 0-3 to second-seeded German Arajik Marutjan in the semifinal. Later, he was beaten by Spaniard Sissokho Ndiaye Youba in the box-off by the same margin.
Also Read: Teachers' day special- Top 5 Indian coaches
But, in better news, Neeraj has been unbeaten in the professional circuit since November 2013. During that time, he has fought a total of 11 bouts, winning 7 of them, including 2 knockouts.
His opponent, the 25-year-old Kite, is from Brisbane. Kite has fought a total of 9 bouts in his nascent career, winning 5 of his contests. He is also the reigning state welterweight title holder in Australia.
Neeraj though isn't too worried about his opponent. "I don't know much about this guy, his name has been decided by WBC. I am currently training in Pune's Army Sports Institute to prepare for this bout," Neeraj told PTI.
"I had won the title last year and as per rules, I have to defend it within a year's time. I will be watching videos of Kite's previous fights to understand what he might bring to the ring," he added.
Neeraj will have support from the Olympic-returned duo of Manoj Kumar and Vikas Krishan. They will be by Neeraj's side as he gears up for the bout.
"I went to support them in Rio, so they are also supporting me. Manoj has already arrived and Vikas will come tomorrow," Neeraj said.
At the same time, Manoj asserted that he has no plans to turn pro. The Haryana lad, who had lost in the pre-quarters of the Rio Games, said "I am only here in Pune to support Neeraj. I have no plans of turning pro."
Vikas, who was defeated in the Olympic quarterfinals, has already ruled out an immediate move to the pro circuit, stating that he would take a break for a couple of months before deciding his future course of action.
Let us see if Neeraj Goyat manages to bring further glory to the country.
---