Net worth of Virat Kohli and Anushka Sharma revealed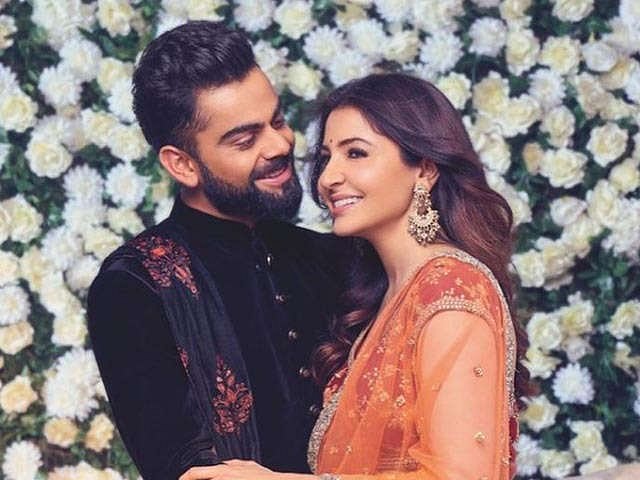 Virat Kohli and Anushka Sharma are reportedly all set to get married in Italy later this week, as one of India's most loved couples are set to tie the knot.
Both are successful personalities who have fans that love and admire them to the core. The fame and reputation that these two have built over the years was through sheer hard work. The route map to their success wasn't that easy.
The Indian skipper is one of the most marketable athletes in the world. Not only does he rule the cricketing world, Kohli has also proved himself to be a very successful businessman off the pitch.
According to a survey of net worth estimation done by Sportswallah, Virat Kohli and Anushka Sharma get paid handsomely. Virat Kohli is the highest paid IPL cricketer at the moment recording a whopping sum of Rs. 14 crores in the opulent tournament.
Apart from that, he endorses quite a bid brands to his credit as far as endorsements are concerned. In the recently-named Forbes' list, Virat Kohli surpassed Lionel Messi in terms of brand value. Kohli bagged two 100 crore deals; one with Puma and the other with MRF bat sponsorship.
Kohli's net worth is estimated to be around INR 390 crores with the Indian skipper having six luxury cars to his name.
On the other end of the spectrum, Anushka Sharma's net worth is worth INR 220 crores. The Bollywood Diva has been a phenomenal part of Ithe ndian film industry and is one of the highest paid Indian actress as well.
Anushka Sharma usually charges INR 5 crore for a movie and INR 4 crore for endorsements. She has 4 luxury cars to her name.
The potential reports link that Virat Kohli is going to tie the nuptial knot with Anushka Sharma on the tentative December 12 in Milan in Italy. Sachin Tendulkar, Yuvraj Singh, Shah Rukh Khan, Aamir Khan and Virat's childhood coach Rajkumar Sharma are invited for the function.
---