Neymar: LGBT community files complaint against PSG star for derogatory language against bisexual stepdad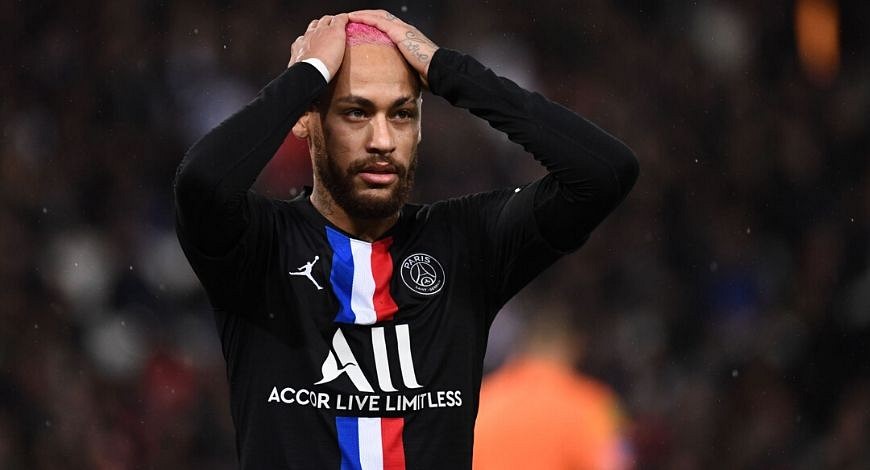 Neymar: LGBT Community files complaint against PSG star for allegedly using derogatory language against his bisexual stepdad.
Neymar has once again surrounded himself around a controversy, according to the Marca, the Brazilian star has allegedly called his mother's boyfriend – Tiago Ramos as 'viadinho' (a derogatory term used in Brazil to refer to homosexuals) who is reportedly bisexual.
The term has irked the LGBT community and they have filed a complaint against him with the Brazilian Public Ministry for using the disparaging term "viadinho".
Recently, reports were published that Ramos and Nadie Goncalves (Neymar's mother) had a fight in which the former got wounded in the arms when he was cut by the window glass.
Later that night Tiago had to be hospitalised to treat the cuts on his arms and at that time, it was rumoured that the couple broke up, but now appear to have reconciled.
Referring to that incident, Neymar said, on a shared audio on Twitch that Leo Dias published on the Metropoles program, that his young stepfather was a viadinho and asked his friends to put "a broomstick" among them for the year to Tiago Ramos.
Since then there has been no statement made by either of sides, the football world takes the issue of LGBTQs really seriously and condemns any homophobic slurs.
Moreover, what will be the response by the Brazilian FA and PSG is still awaited but this issue is predicted to be flared up in coming days since no social discrimination can be tolerated.
These days all communities around the world are stepping up the dialogues for an inclusive and equal society, and racial and homophobic thoughts no longer have space for it.
Also read: Timo Werner Shirt Number: What shirt number German striker will get at Chelsea
Even if Neymar said it non-seriously, yet it is problematic at a large level, considering there is a substantial audience, who idolizes him.
---