"$4 Million Ain't Enough": Odell Beckham Jr. Cheekily Denies Asking for $20 Million-a-Year as Trade Rumors Gain Pace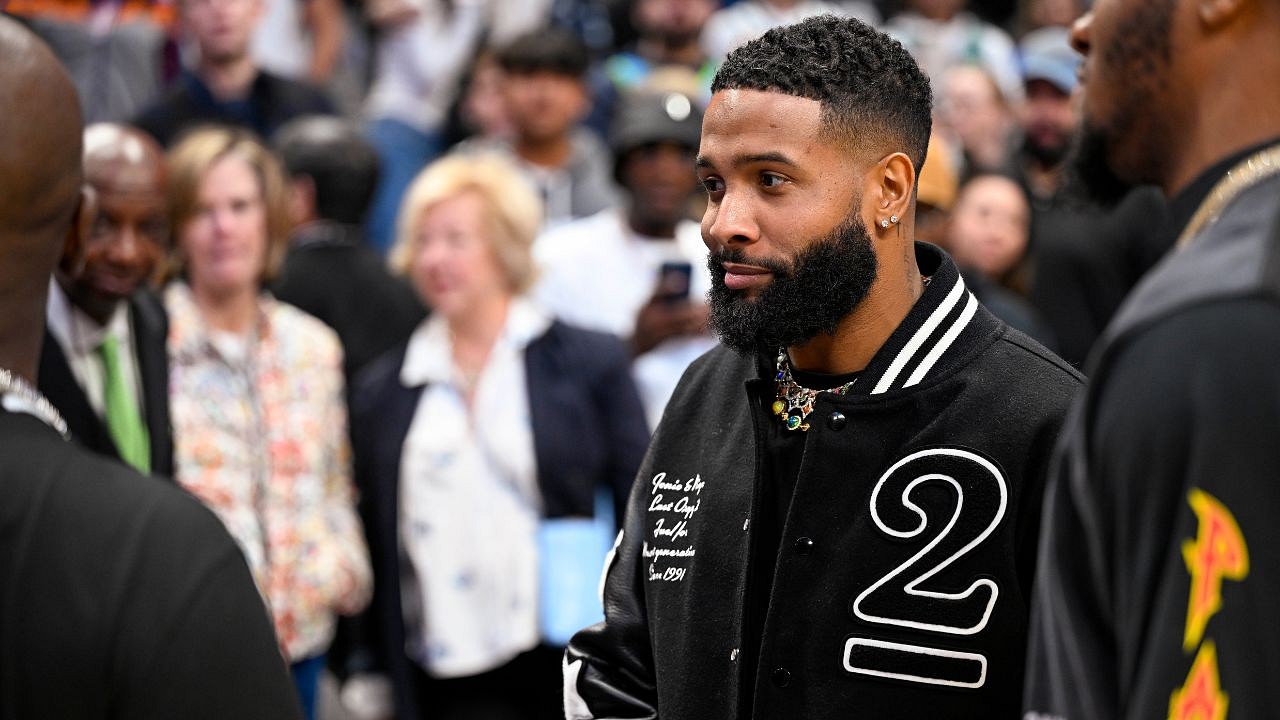 Odell Beckham Jr, the superstar wide receiver who played a massive role in guiding the Los Angeles Rams to a title win during the 2021 season, hasn't played a single game since Super Bowl LVI.
Beckham suffered a torn ACL during the Bengals vs Rams Super Bowl clash last year. While it was evident that he will miss a few games in the near future, not many were expecting him to stay away from the field for the entire season. Moreover, despite the emergence of rumors about Odell joining the Rams again in 2022, he ended up staying away from a deal for the whole season.
OBJ isn't seeking $20 million-a-year type of deal
As soon as the 2022 season ended, speculations regarding where Odell will end up started spreading like wildfire. He has recovered from his injuries and his record speaks for himself. Moreover, there are several units who are in need of an experienced WR. All these factors have forced NFL fans to closely follow OBJ.
A few days back, reports emerged that OBJ is asking for $20 million a year, which is why no team has signed him yet. However, most recently, the star receiver took to twitter to deny all such rumors in typical OBJ style. He wrote that although $4 million isn't enough for him, he certainly isn't eyeing a $20 million a year kind of deal.
"I'm just so confused where the quote is from me tht said I want 20. All I'm sayin is 4 AINT enough," Odell wrote. As per NFL Insider Dov Kleiman, the Jets, Cowboys, Chiefs and Rams are all looking to rope Odell into their units. Moreover, with the $20 million a year rumors out of the way, franchises would now try to get the star receiver into their respective units as soon as possible.
I'm just so confused where the quote is from me tht said I want 20…..😭🙄all I'm sayin is 4 AINT enough

— Odell Beckham Jr (@obj) March 18, 2023
Story of OBJ's fairytale comeback
Odell Beckham's comeback during the 2021 season was by far the highlight of the season. While he entered into 2021 in Cleveland Browns' colors, after a dramatic fallout, he was released by the franchise mid-season. He was then signed by the Rams for one season and the rest, as they say, is history.
In the wildcard game, NFC championship game and in the Super Bowl as well, Beckham played a massive role in guiding his team to well-deserved victories. In 8 games for Rams that season, OBJ registered 305 receiving yards with as many as 5 touchdowns. Whereas for the Browns during the same season, Odell played 6 game and didn't add a single TD to his name.
Will Odell repeat his 2021 heroics in 2023?
---
Share this article