9-Year-Old Football Sensation Baby Gronk Fanboys Odell Beckham Jr in His Latest Instagram Story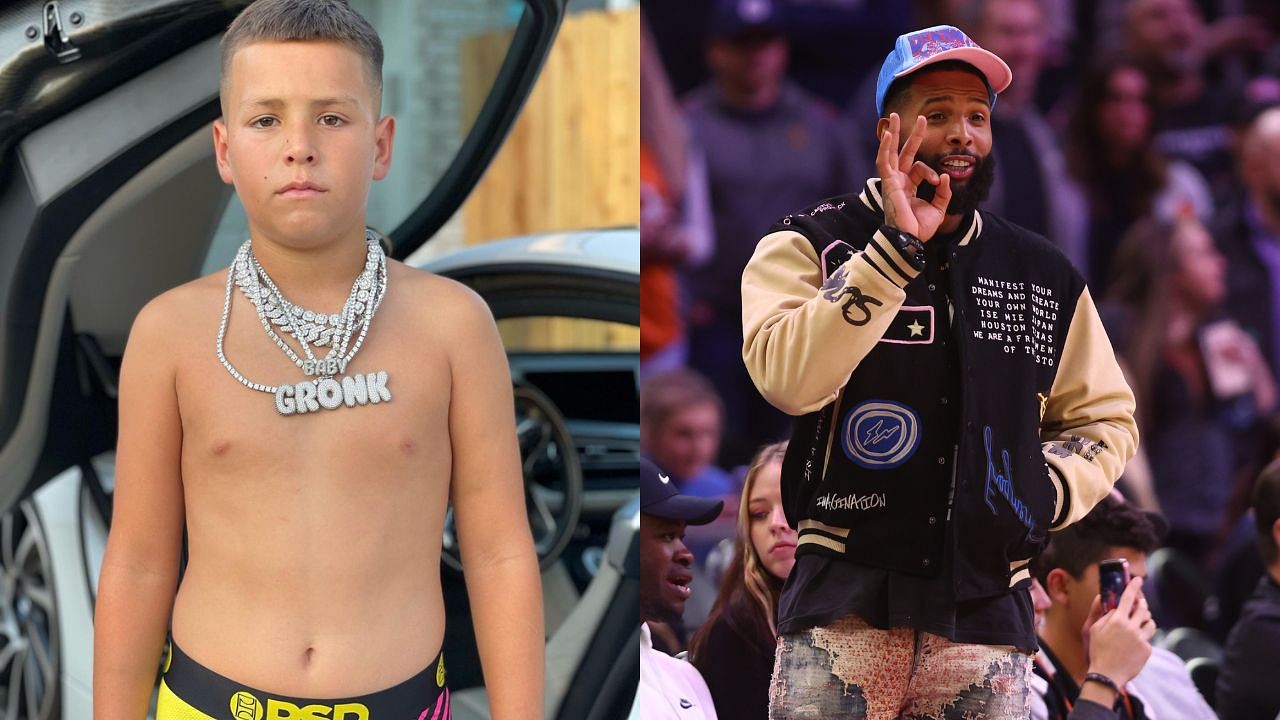 This 9-year-old little dynamite is a complete package far ahead of his time and generation. He calls himself "Baby Gronk" and apparently, the kid is a top-notch football player justifying his nickname.
 

View this post on Instagram

 
Young Madden San Miguel is an internet sensation enjoying a massive fan following of nearly 289k on Instagram. After Rob Gronkowski, the social media star found a new idol in Odell Beckahm Jr, sharing one of the motivational snippets on his Ig story.
Miguel is from Dallas, a fourth grader who will turn 10 this year. He has already attracted the likes of receiving greats like DeAndre Hopkins through some of his social media posts. His crazy football skills and catching abilities are on full display, as one can check his verified Instagram handle.
Baby Gronk shares an OBJ-inspired post
One of the primary reasons this boy is called Bay Gronk is because of his physique compared to other kids of his age. He is too big in that case and plays phenomenally well.
Miguel is being trained constantly, and all his precision catches and blazing abilities have gained enough traction on social media. Fair to say, the future Hall of Famer Rob Gronkowski would be proud looking at his young fan.
 

View this post on Instagram

 
Recently the kid shared an old OBJ snippet on his Ig story, which is now deleted. In the video, one could see glimpses of Beckham's workout session. Baby Gronk seems to have found his new idol, and in the coming days, netizens might see more of his football skills. Interestingly, the kid has signed attractive deals from various brands, and it's worth more than $50,000.
Miguel has an announcement for the entire football fraternity
One could imagine he became so popular. Well, the mastermind behind this entire journey is his father, who manages his social media accounts. There are plenty of cool posts on his Instagram. In one of the recent videos, Bay Gronk makes a declaration for all the coaches and institutions listening to him.
 

View this post on Instagram

 
"Guys, this is very important. I'll be sitting down, middle school and high school football, so I can get my body ready for college football. I feel like I'm too good, too advanced, and have nothing else to prove. Every college recruiter knows me. Every coach knows me,".

"They all want me to be on their team. For my tackle coach right now, if you are listening, If you don't have 100,000 for me, I'm not playing. I don't want a CTE. I want a bag.." he says in the snippet. What's your prediction? Will he receive a scholarship once he enters the class of 2031?
---
Share this article