"Alexa, Play Jail by Kanye": NFL Fans Revisit Jackson Mahomes' Old Instagram Post After S*xual Harassment Allegations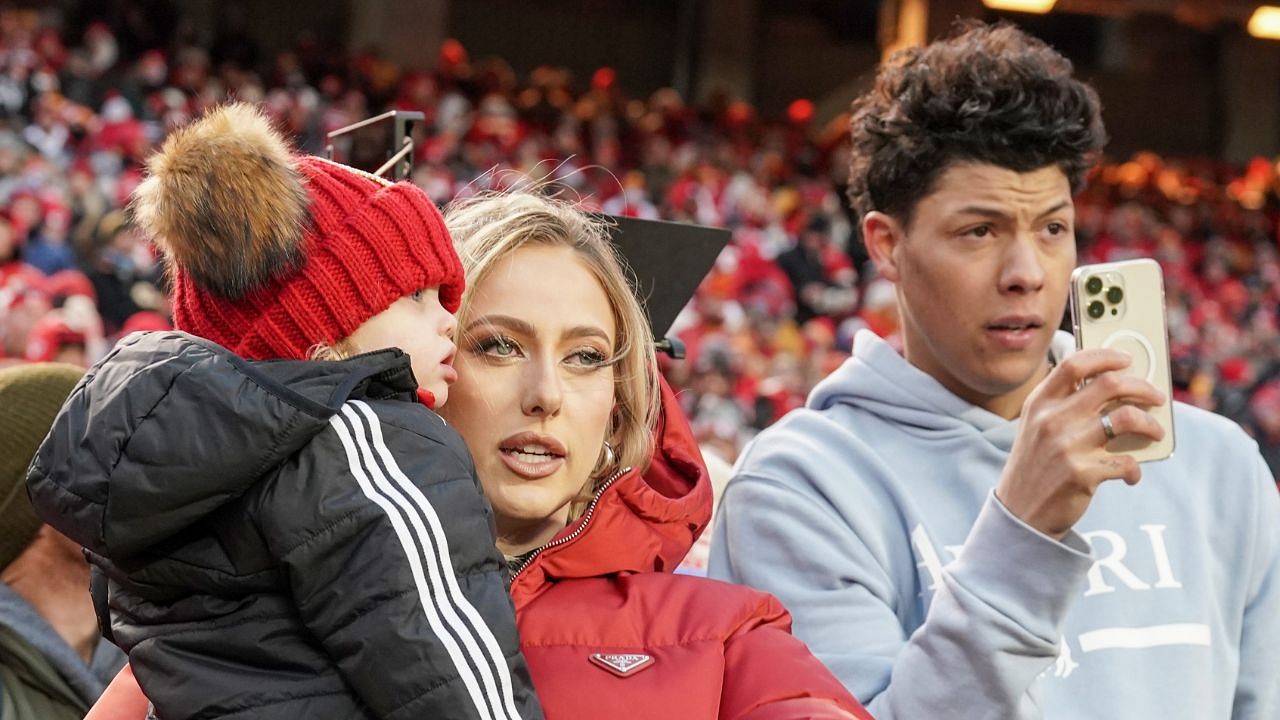 While Kansas City superstar Patrick Mahomes stays as far away as possible from any kind of controversy, his younger brother Jackson often goes the exact opposite way. During the 2022 season, Patrick was largely absent from Chiefs games and people had started thinking that he might have left his past behind.
However, it seems like the younger Mahomes just figures out ways of landing in deep trouble and turning the common folks against him again and again. A few days ago, Jackson was accused of forcibly kissing a restaurant owner after which, an investigation was launched in the case.
Also Read: "It's a League of 54's Like Me": Dwayne Johnson Finally Reveals What Inspired Him to Bring Back the XFL
Jackson Mahomes' old Instagram posts are getting a lot of hate
Aspen Vaugh, the owner of Aspens Restaurant and Lounge, claimed that Jackson forcibly kissed her multiple times despite constant resistance from her side. "He forcibly kissed me out of nowhere and I'm telling him, pushing him off saying 'what are you doing?' and then he proceeded to do it two more times," she told The Star.
As soon as the allegations made against Jackson gained public eye, a video of the incident started going crazy viral upon which, innumerable fans took to Twitter, asking authorities to jail him as soon as possible. While Jackson hasn't posted anything on his Instagram account for a while now, people are going back to his old posts to let him know that they can't wait to see him in jail.
People really want Jackson Mahomes to go to jail asap. pic.twitter.com/YaSoR5rwUJ

— Shubham Bhargav (@shubhbhargav21) March 12, 2023
On his last Instagram post which came out last month, several fans have recently commented, "Alexa play jail by Kanye, why can't you just keep your hands to yourself, s*xual assault, predatory behavior, why you choking people."
Patrick Mahomes brother Jackson Mahomes is accused of assault, forcibly kissing owner at bar 👀 pic.twitter.com/YvGOPMbz6J

— Daily Loud (@DailyLoud) March 4, 2023
Jackson Mahomes' attorney believes the matter will be resolved soon
As expected, Jackson's attorney Brandan Davies denied all the allegations made against his client. In a recently provided statement to FOX Television Stations, Brandan claimed, "we have provided law enforcement with the tools and evidence they need to evaluate the claims against Jackson."
Brandan went on to suggest that a small video clip does not provide all the details and is missing the actual context regarding the whole incident. "Every interaction between people needs to be placed in the proper context. Releasing a short clip of any video does not provide proper context," Davies claimed.
The renowned attorney further stated that he has full faith in the legal system and is looking to resolve the matter as soon as possible.
Also Read: Stephen A. Smith Admits Almost Going 'Medieval' On Terrell Owens During Broadcast
---
Share this article