Antonio Brown News : Free agent wide receiver Antonio Brown to turn over evidence in assault case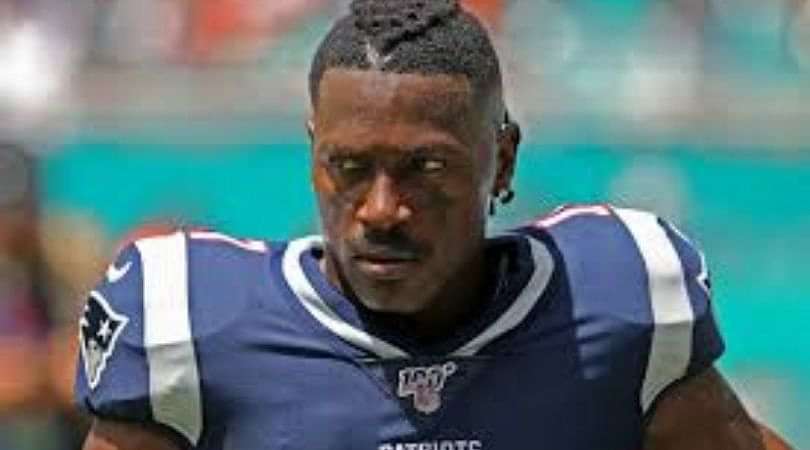 Free-agent wide receiver Antonio Brown was requested to turn over evidence by attorneys representing the woman who accused Brown of rape and sexual assault, sources tell Tom Pelissero. He has 15 days to comply with the request.
Loading embed tweet https://twitter.com/TomPelissero/status/1305959118365130753?ref_src=twsrc%5Etfw
Antonio Brown has been on the market for about a year now, being released by the New England Patriots after playing only one game for them around last year. He has been through some controversy, with a beef against the Steelers and Raiders, and now a lawsuit against him accusing the once star receiver of sexual assault.
What is the lawsuit?
The lawsuit by the accuser, Britney Taylor, states that Brown sexually assaulted her on three separate incidents. Two were allegedly in June 2017 and another one in May 2018.
Britney Taylor was a gymnast who was attending Central Michigan, the same college Brown attended. They first met there and later, Brown hired her as a trainer.
The lawsuit was filed one day after Brown became a Patriot. The Patriots issued a statement that said the NFL planned to do its own investigations of the accusations.
"We take these allegations very seriously," the Patriots' statement said. "Under no circumstance does this organization condone sexual violence or assault. The league has informed us that they will be investigating. We will have no further comment while that investigation takes place."
Loading embed tweet https://twitter.com/nick_underhill/status/1171631870607613957?ref_src=twsrc%5Etfw
Brown's lawyer stated that "any sexual interaction with Mr. Brown was entirely consensual." Taylor on the other hand stated that she was raped by him in May 2018 and that she told him to "stop" and screamed "no" multiple times.
Taylor, in a statement, said "As a rape victim of Antonio Brown, deciding to speak out has been an incredibly difficult decision. I have found strength in my faith, my family, and from the accounts of other survivors of sexual assault."
What will happen now?
The receiver has 15 days to turn over evidence in the assault case as of Monday. The trial is reportedly scheduled for December. Although he has been accused of sexual assault by two women, this case was brought forth by Taylor.
The judge also dismissed without prejudice a psychiatric evaluation of Brown per Tom Pelissero.
Loading embed tweet https://twitter.com/TomPelissero/status/1305959251366608896?ref_src=twsrc%5Etfw
The wide receiver is suspended because of this for 8 weeks for the 2020 NFL season.
---