As Pat McAfee Takes Shot at $96,000,000,000 Tech Mogul, Fans Reminisce "LeBron James-Nike Tape Confiscation" Saga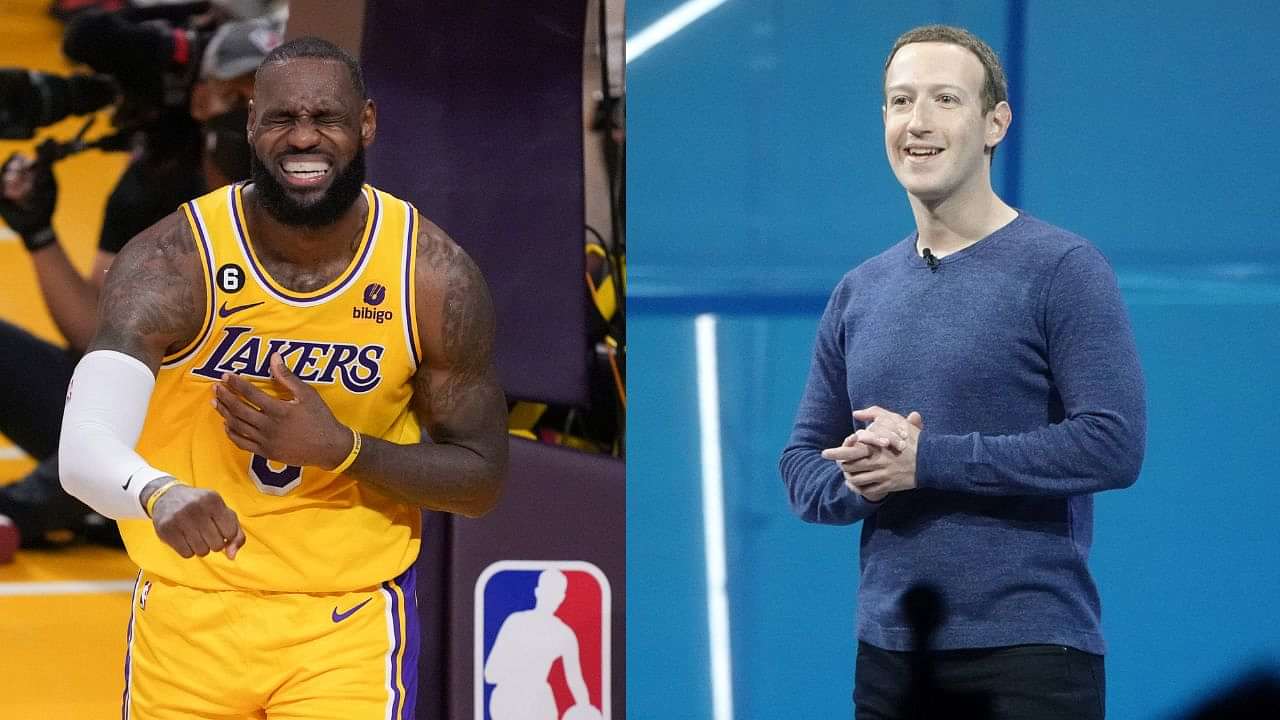 Mark Zuckerberg is back in the headlines, though not for a good reason. The $96,000,000,000 worth Meta founder competed in and won a Jiu-Jitsu tournament last month. One that brought about a controversy that Meta had to go all hands on deck to counter. Apparently, Zuckerberg was knocked out unconscious after being choked during a match. A claim that he and his team deny vehemently.
Former NFL punter Pat McAfee discussed the story on his show with his co-hosts, and the reactions were priceless. At first, they jokingly went along with the statement released by Meta's spokesperson. Soon after, they all started coming to a rather obvious consensus: that Zuckerberg wasn't really snoring. Though they did give him credit for his attempts at becoming athletic, given he never played in his youth. As it turns out, this whole fiasco somehow reminded fans of the infamous 'Tape Confiscation' saga headlined by NBA's LeBron James and Nike.
Zuckerberg's antics remind fans of LeBron James
The story of Mark Zuckerberg getting choked out may have been a hilarious one for many. For Zuckerberg, though, it was a nightmare. As per Pat McAfee, Meta stock prices started dropping right after the story broke. Meta spokesperson Elana Widmann, in an attempt to stem the damage, said, "At no point during the competition was Mark knocked unconscious. That never happened".
However, the referee for the game, Jose Lucas Costa da Silva, insists that he stopped the match because Zuckerberg passed out. He said he heard the Meta founder "snoring", which he says is a sign of a choked-out player. "This is something we are trained to know," da Silva told the New York Times, and added that Zuckerberg was apparently "enjoying the moment".
Zuckerberg's story reminded fans of yet another attempt at covering up for a celebrity. This time, the man in the limelight is NBA legend LeBron James. Back in 2009, James and Nike started the LeBron James Skills Academy, which offered amateur players the opportunity to rub shoulders with and show their skills to professional players. However, things took a different turn, and Nike had to step in to save face.
It seems during the competition/event, a young college player, Jordan Crawford, dunked on the NBA star. Evidently, neither LeBron nor Nike was happy about it and did not want it to see the light of day. Nike promptly confiscated all tapes from the cameramen and essentially wiped them off from existence. Apart from a few leaks, of course. Fortunately for them, it did not affect their popularity.
Mark Zuckerberg story brings light to Pat McAfee facing criticism for latest move
While Mark Zuckerberg getting trolled online is funny to watch and read, McAfee himself has been subject to a lot of backlash recently. Especially after he announced that his show will now be a part of the ESPN network. Fans have been calling him a "sellout", even though he has promised that nothing on the show will change. Apart from him swearing so much.
The deal with ESPN is valued lower than what he had with FanDuel, which has surprised many. There are some who believe Pat McAfee could get twice the coverage potential with ESPN than what he had as a standalone. In fact, he is touted to quickly overshadow all other shows, including ManningCast. Only time will tell how this partnership will go down.
---