Courtland Sutton Injury: Broncos WR to Undergo MRI After Knee Injury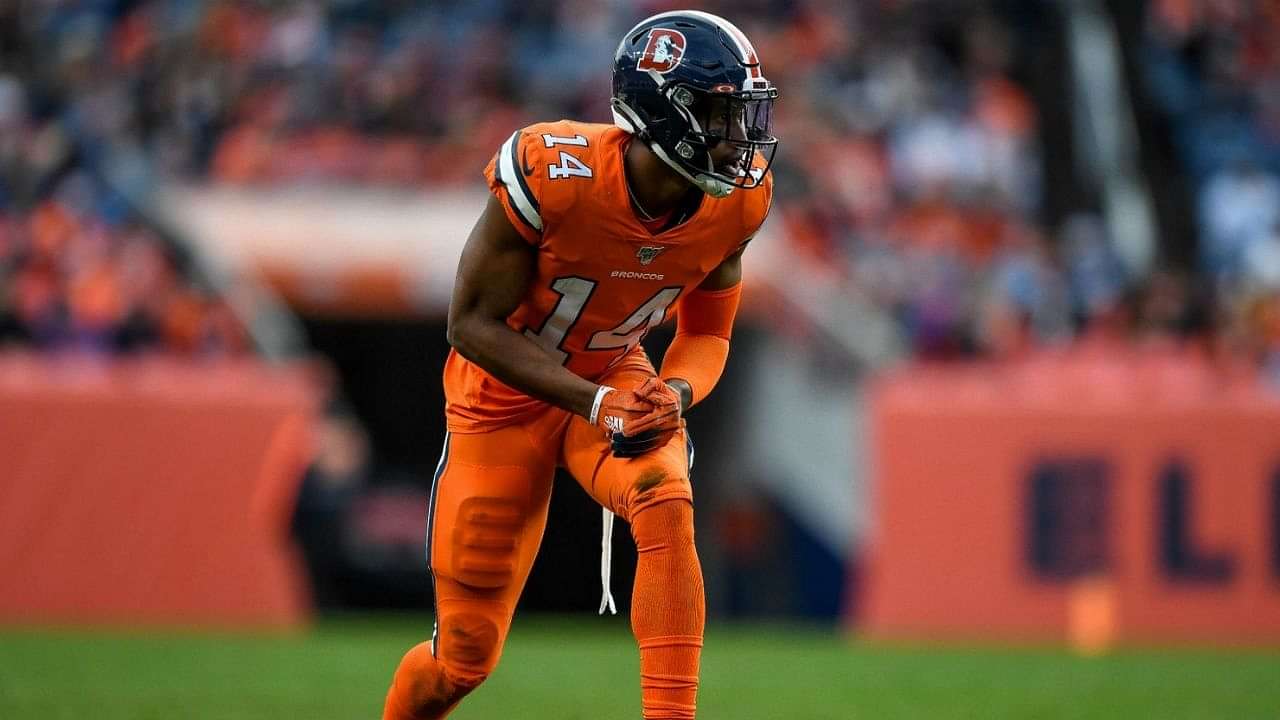 Courtland Sutton is set to have an MRI on his knee after suffering an injury against the Steelers. The Broncos fear Sutton has a significant knee injury.
Loading embed tweet https://twitter.com/RapSheet/status/1308065512899915777?ref_src=twsrc%5Etfw
Courtland Sutton's Injury
Sutton's injury appears to have come late in the first half. With two minutes remaining in the first half, Broncos' backup quarterback, Jeff Driskel, threw an interception to Steelers' cornerback, Joe Haden. Sutton tackled Haden after the pick, but also suffered an injury.
Loading embed tweet https://twitter.com/ReissReport/status/1307748585505783809?ref_src=twsrc%5Etfw
Sutton had already missed the Broncos first game with a shoulder injury he suffered before the season started. Before leaving the game, Sutton racked up 3 catches for 66 yards. He is currently the Broncos' no. 1 receiver and his injury could be devastating for this offensively limited team.
Also read: NFL injuries: List of players who got injured in week 2
Injury Nightmares Continue For Broncos
The Broncos are worn thin after Sutton's injury. Starting quarterback Drew Lock suffered an injury earlier in the game when Bud Dupree drove him to the ground on a sack.
Loading embed tweet https://twitter.com/Sportsnaut/status/1307743069899382785?ref_src=twsrc%5Etfw
These two injuries add on to a list that features star defensive pass rusher, Von Miller (likely out for the season with an ankle tendon injury), and number 1. cornerback A.J. Bouye (expected to miss at least three games with a shoulder injury).
Denver's season is already in trouble as they fell to 0-2 after ultimately losing to the Steelers. These injuries will make the road back to playoff contention much more difficult.
Also read: "NOT GOOD WITH ASKING PUNTER CHRIS JONES TO THROW A PASS": Skip Bayless Criticizes Cowboys for Fake Punt Call
---