Cowboys Star DeMarco Murray Once Faced Flak for Allegedly Having an Affair with His College Teammate's Wife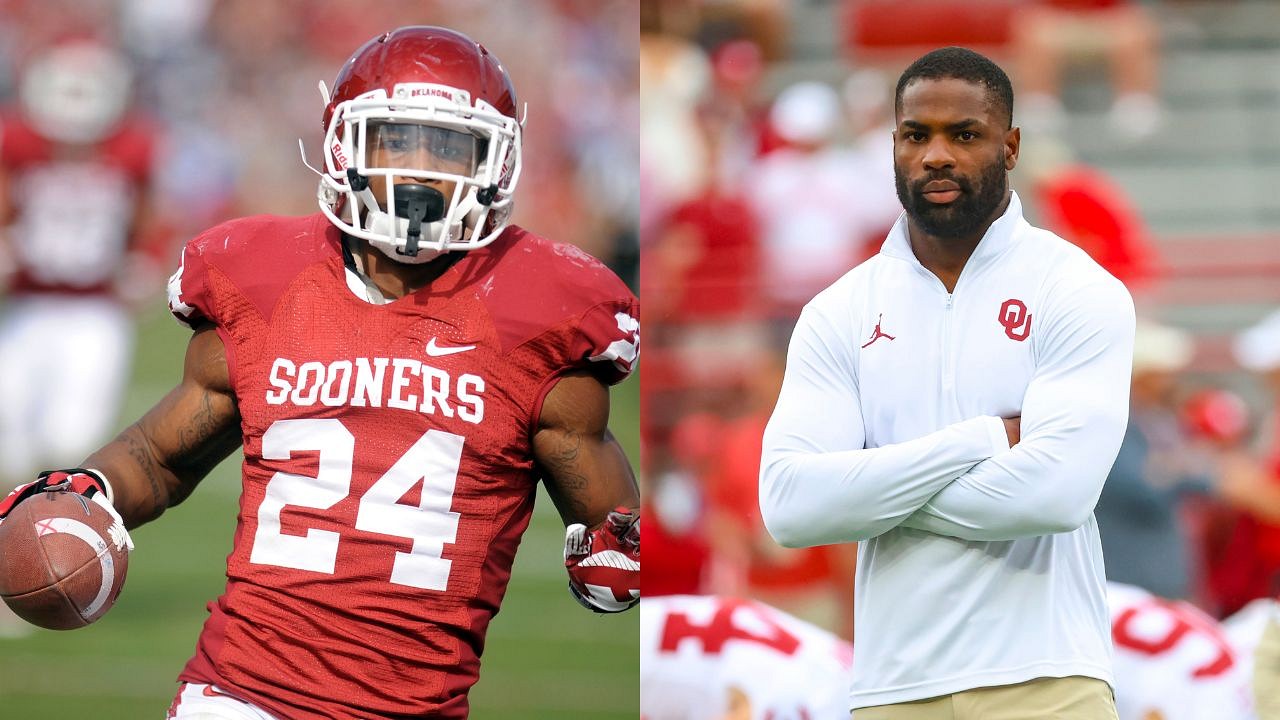 Back in 2014, the former Dallas Cowboys running back upset his former college teammate, Brennan Clay. The former Oklahoma Sooners player accused DeMarco Murray of sleeping with his wife, Gina D'Agostini. Clay was very certain that the Pro Bowler was having an affair with his wife.
Clay, who had a training camp stint with the Broncos, uploaded a string of Tweets that showed intimate text messages between his wife and Murray.
Was DeMarco Murray really having an affair with his college teammate's wife?
Clay and Murray played together for the University of Oklahoma in the 2010 season. However, he announced in 2014 that his wife, whom he had married just five months earlier, was having an extramarital affair with the now-football coach.
When Murray and the Cowboys were trying to win against the Chicago Bears in a 41-28 game on December 4, 2014, Clay tried to expose his wife and the first-team All-Pro RB.
Clay posted hard evidence of the cheating going down. Contradictory to his original accusations, which had no evidence. Allegedly, Clay's wife listed the NFL Offensive Player of the Year as 'Spray Tan' on her phone. Below are the tweets:
Gina and Demarco's exchange Oct. 5th after I kissed her two kids goodbye at the airport I left for my workout to the Chargers ..

— Brennan Clay (@BrennanClay24) December 5, 2014
— Brennan Clay (@BrennanClay24) December 5, 2014
She saved his number under Spray Tan ..lol

— Brennan Clay (@BrennanClay24) December 5, 2014
— Brennan Clay (@BrennanClay24) December 5, 2014
And if you don't believe that's his number ..ol boy from Vegas ..702 area code .. pic.twitter.com/Cjlk2BJBTE

— Brennan Clay (@BrennanClay24) December 5, 2014
It was interesting to note that whenever Clay took shots at Murray; he was playing games. Therefore, prohibited from being able to defend himself on Twitter.
When Clay was writing these tweets, Murray was running for a season-high 179 yards and a touchdown against the Bears.
Clay apologizes for accusing his wife of cheating on him
Clay apologized for accusing his wife and reconciled with her. He even uploaded a racy picture of himself lying on top of his topless wife. He captioned the picture in a now-deleted tweet: "Jumped to a conclusion that wasn't true ..can't judge a situation without knowing all the facts ..I apologize .."
Then, Clay remained mute about what caused him to reconsider the adultery claims, which were apparently based on his wife's alleged personal correspondence with a man Clay had publicly identified as Marco.
---
Share this article