"Don't Play the Race Card": Michael Irvin Blasted For Comparing His 'Misconduct' Case to the Lynchings of Innocent Black People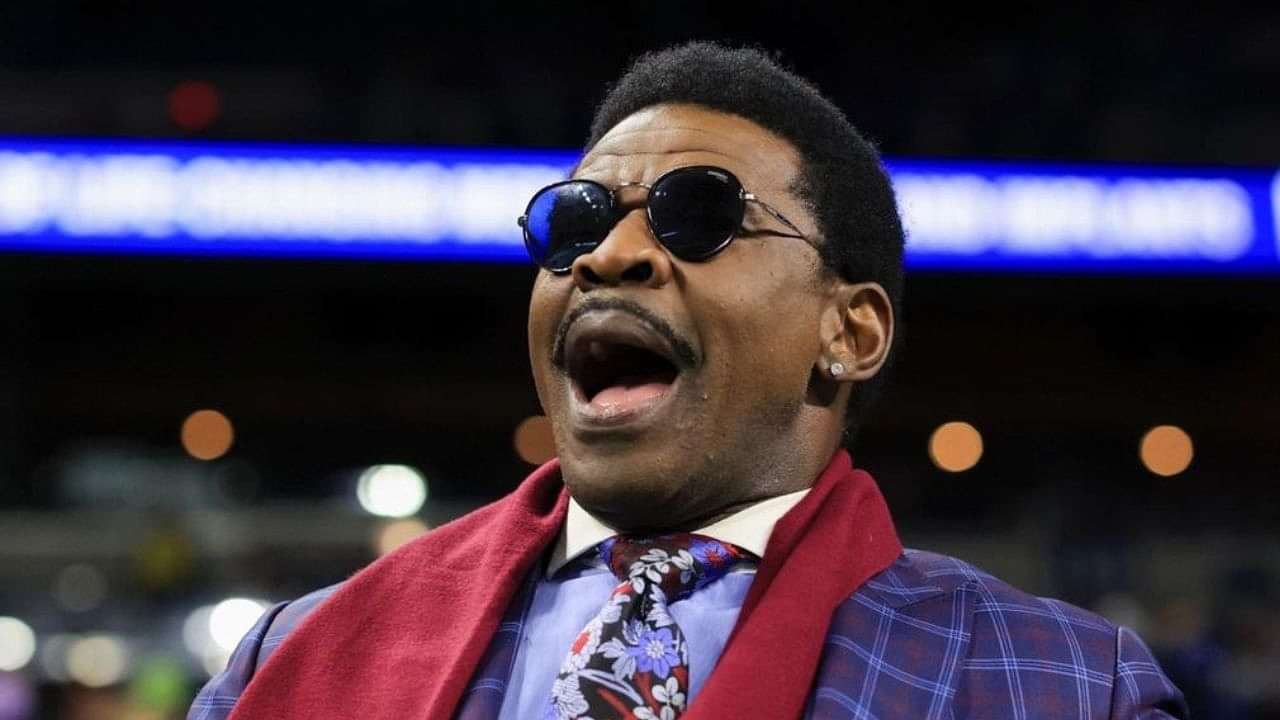 3x Super Bowl champion wide receiver Michael Irvin, has made a name for himself in the entertainment world as well. However, the renowned analyst has been involved in a number of controversies as well.
Back in 2007, Irvin was accused of s*xual misconduct when he was in Seminole Hard Rock Casino in Florida. A civil suit was filed against Irvin in the case after which, the former receiver filed a $100 million countersuit. Finally, the case was settled out of court.
Also Read: NFL Combine 2023: Top 5 Most Impressive Offensive Linemen Who Sealed the Deal at Combine This Year
Michael Irvin trolled for comparing his assault case to the lynchings of black people
Adding another chapter to his book of controversies, Michael was recently accused of misconduct by yet another woman whom he met in a hotel lobby. After the accusations came to light, the former Hall of Famer was pulled from Super Bowl LVII coverage.
Angered and bitterly disappointed with what had transpired, Irvin decided to sue the accuser and Marriott hotel for $100 million. Commenting on the whole situation, Michael recently claimed that it sickens him that even today, innocent black people get falsely accused by whites.
"This takes me back to a time where a white woman would accuse a Black man of something, and they would take a bunch of guys that were above the law, run into the barn and put a rope around them, drag him through the mud and hang them," Irvin stated. "This just blows my mind that in 2023 we are still dragging and hanging brothers by a tree."
Irvin went on to add that he is baffled by the fact that he isn't even getting a fair chance to defend himself. "To listen to the court, Marriott is above the law. I still haven't seen this tape(of the alleged assault), I haven't seen this case. I want to see what I'm being accused of that put my whole life on hold, why my family had to endure it."
As soon as Irvin's statement went viral, innumerable NFL fans on Twitter started claiming that the former receiver is trying to play the race card in order to get out of trouble.
Loading embed tweet https://twitter.com/PaulMay71699911/status/1633517293039656961?ref_src=twsrc%5Etfw
Loading embed tweet https://twitter.com/rossakielbasa/status/1633650763770601476?ref_src=twsrc%5Etfw
Loading embed tweet https://twitter.com/kenric1/status/1633546328725659665?ref_src=twsrc%5Etfw
Loading embed tweet https://twitter.com/ToddMalcolm23/status/1633570666464124928?ref_src=twsrc%5Etfw
Loading embed tweet https://twitter.com/tim_milford/status/1633547036220964865?ref_src=twsrc%5Etfw
Michael Irvin has successfully fought a few legal battles already
Many people have also come out in Irvin's support, claiming that while the analogy he has used to describe his plight might seem extreme, his feelings are legitimate. As it turns out, Irvin has fought several legal battles successfully in the past as well.
After the 2007 assault case which was settled out of court, Michael was accused of s*xually assaulting a woman in 2017 as well. He had denied the claims stating that the accuser is like a niece to him who has been around his family for a very long time.
A few days after the allegations came to fore, Police issued a statement claiming that while Irvin is being investigated, he hasn't been arrested or charged. Soon after that, the Broward County state attorney's office closed the investigation with Irving walking free.
It will be interesting to see how the Marriott case transpires.
Also Read: Where to Watch NFL Combine: Where is NFL Combine 2023 Happening?
---