"It's like watching Steph Curry shoot a basketball": Clemson HC Dabo Swinney has an interesting comparison for former QB Trevor Lawrence.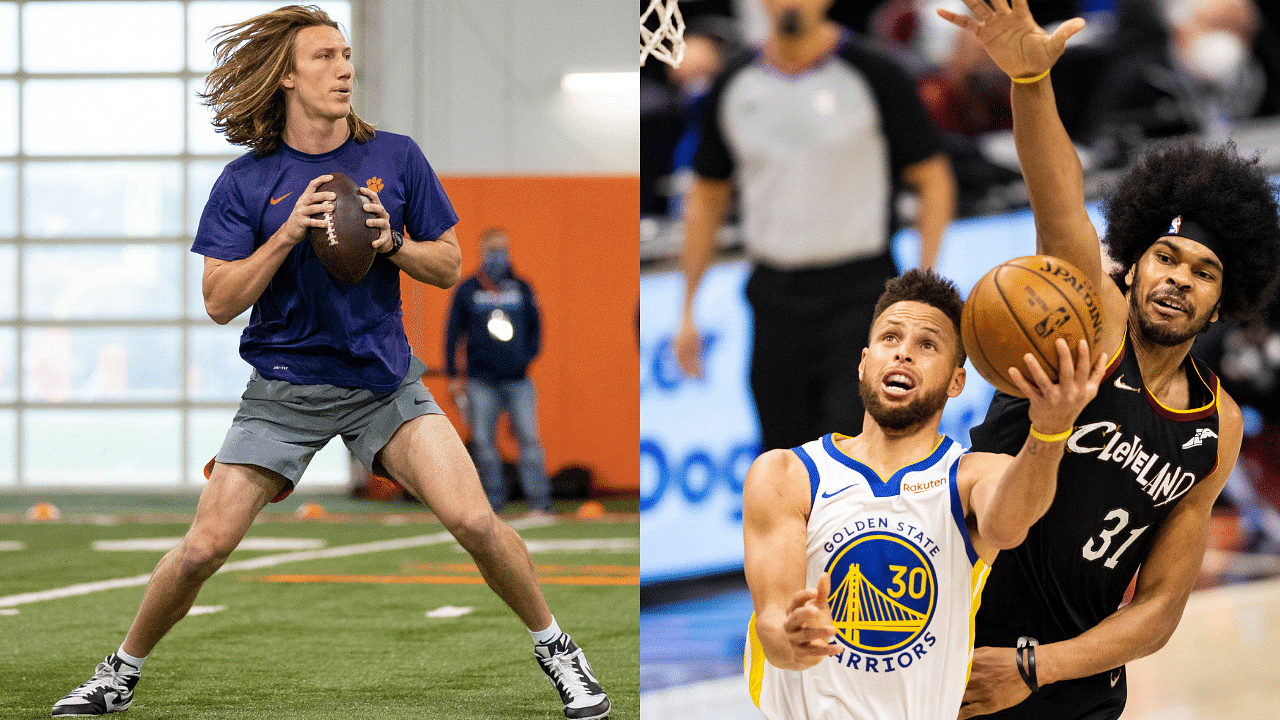 Trevor Lawrence out of Clemson University has been one of the highest-graded quarterbacks to come out of college in almost a decade and is a lock for the No.1 pick in the upcoming draft. And now his former collegiate HC had an interesting comparison for him.
Clemson University HC Dabo Swinney had high praise for his former QB ahead of the NFL draft next week. Dabo Swinney and Trevor Lawrence combined to form one of the most illustrious QB-HC duos in NCAAF history. Trevor Lawrence led the Clemson Tigers to the national championship in 2018 and followed that with playoff appearances in both 2019 and 2020.
Loading embed tweet https://twitter.com/espn/status/1216951377576058881?ref_src=twsrc%5Etfw
In an appearance on the Move The Sticks podcast with Bucky Brooks and Daniel Jeremiah, Swinney made the comparison between Trevor Lawrence and Stephen Curry.
Dabo Swinney Believes Trevor Lawrence & his throws are as beautiful as Steph Curry Shooting
"You watch Steph Curry shoot the ball and you just go 'wow' just to sit there and watch this guy shoot the basketball," Swinney said. "Well, that's how you feel when you watch Trevor throw a football. When you get to see him live and you get to see him move, you just go 'wow.' It's just different.
He's a face-of-a-franchise guy. I think Trevor can be an international superstar. There are not many football players that have become international superstars. Part of that is just because we all wear helmets and uniforms and get identified by that. Then you take the helmets off and become a normal person and sometimes you blend in. Trevor doesn't blend in."
Loading embed tweet https://twitter.com/BrentASJax/status/1381696353437413376?ref_src=twsrc%5Etfw
Trevor Lawrence looks almost confirmed to be heading to Jacksonville as the Jaguars pick 1st in the NFL draft on the 29th of April. With talent and skill levels that are considered transcendent, Lawrence, along with new HC Urban Meyer, could turn the Jacksonville Jaguars franchise around for the better.
Loading embed tweet https://twitter.com/SiriusXMNFL/status/1382084507730391044?ref_src=twsrc%5Etfw
Being the highest-rated QB since Andrew Luck in 2012, the pressure will be on as soon as Lawrence takes his first snap for the pros. But Lawrence has been touted as the best ever since he was in high school, so the pressure won't be anything new for him. Trevor Lawrence's rookie year will definitely be one of the bigger stories in the 2021 season.
Also Read: Tom Brady Injury Update : 3 times NFL MVP Tom Brady reveals that he is rehabbing well after offseason knee surgery.
---