"Let's Remember What's Really Important": Aaron Rodgers Gives Insight Into His Reaction About Damar Hamlin's Injury on 'The Pat McAfee Show'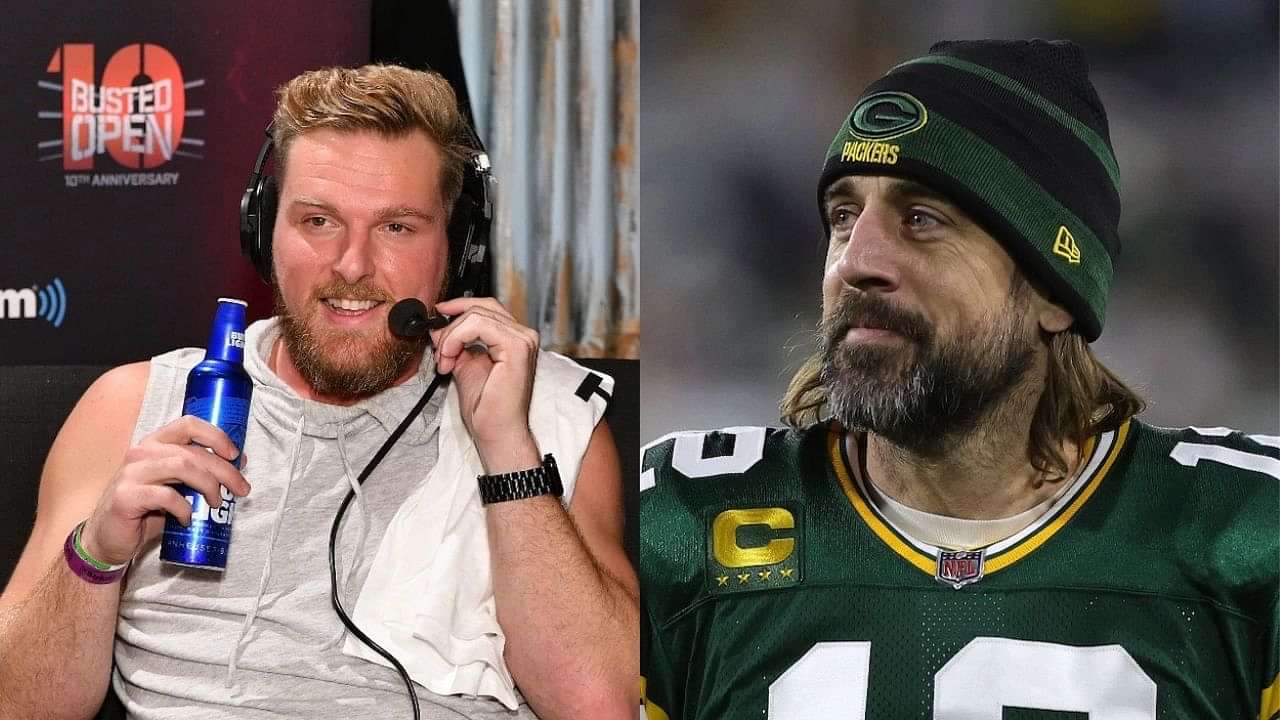 Monday night was a terrifying one for many, especially the Buffalo Bills. It was supposed to be just another football game, just another night of giving their best. Alas, it was not to be. The NFL world watched in horror as Bills' safety Damar Hamlin fell to the ground, and was stretchered away in critical condition. Watching along with the same horrified look, was Green Bay Packers' Aaron Rodgers.
During his weekly appearance on 'The Pat McAfee Show', Rodgers talks about his reaction to hearing about and watching Hamlin's injury. After offering his support for Hamlin, Rodgers talked about his view of the situation. "I don't think you just gloss it over like, 'Oh, on to the Sunday Night Football play-in game for the playoffs. Let's just take a little timeout here. Let's remember what's really important."
He also went ahead and talked about the importance of mental health, especially in a situation like this. "I just think you maybe have an open forum to allow guys to share their emotions," he said. "I think as men sometimes, we're so conditioned maybe to suppress everything, to just put on a good face and, 'We're going to tough through this.' I don't really think that's the approach," he said.
Also Read: "Ridiculous & Insensitive": NFL Finally Breaks Silence on 'Allegedly' Giving Teams 5 Minutes to Warm Up Post Damar Hamlin's Collapse
Aaron Rodgers praises ESPN, Bengals' Zac Taylor for handling the situation well
Rodgers had some high praises for the way ESPN's team handled the coverage of such a delicate situation. "Really difficult situation for everybody covering that. And I thought there was a lot of class and empathy in a really tough situation by Troy and Joe and Lisa, and everybody in the studio. It's uncharted waters, and I feel like they handled that as well as they possibly could."
He also praised Cincinnati Bengals' coach Zac Taylor for his empathy and presence of mind after the injury. He says, "I do wanna say this as well. I think one person who deserves a lot of credit in this situation is Coach Taylor. I saw him walk across the field, and just the empathy I saw in his face and the way he handled that thing… So big kudos to Zac."
With Hamlin's condition still critical, the status of the Bengals vs Bills game is still up in the air. The game has serious implications for the AFC's playoff rounds, so the NFL will not be looking to completely disregard the game if they can help it. Any move from them might only be after there is concrete news about Hamlin's health. How will the AFC's playoff rounds pan out after this tragic situation?
Also Read: Damar Hamlin's Horrific Collapse Brings Back Disturbing Memories of Chuck Hughes' Tragic On-Field Death in 1971
---