Damar Hamlin's Horrific Collapse Brings Back Disturbing Memories of Chuck Hughes' Tragic On-Field Death in 1971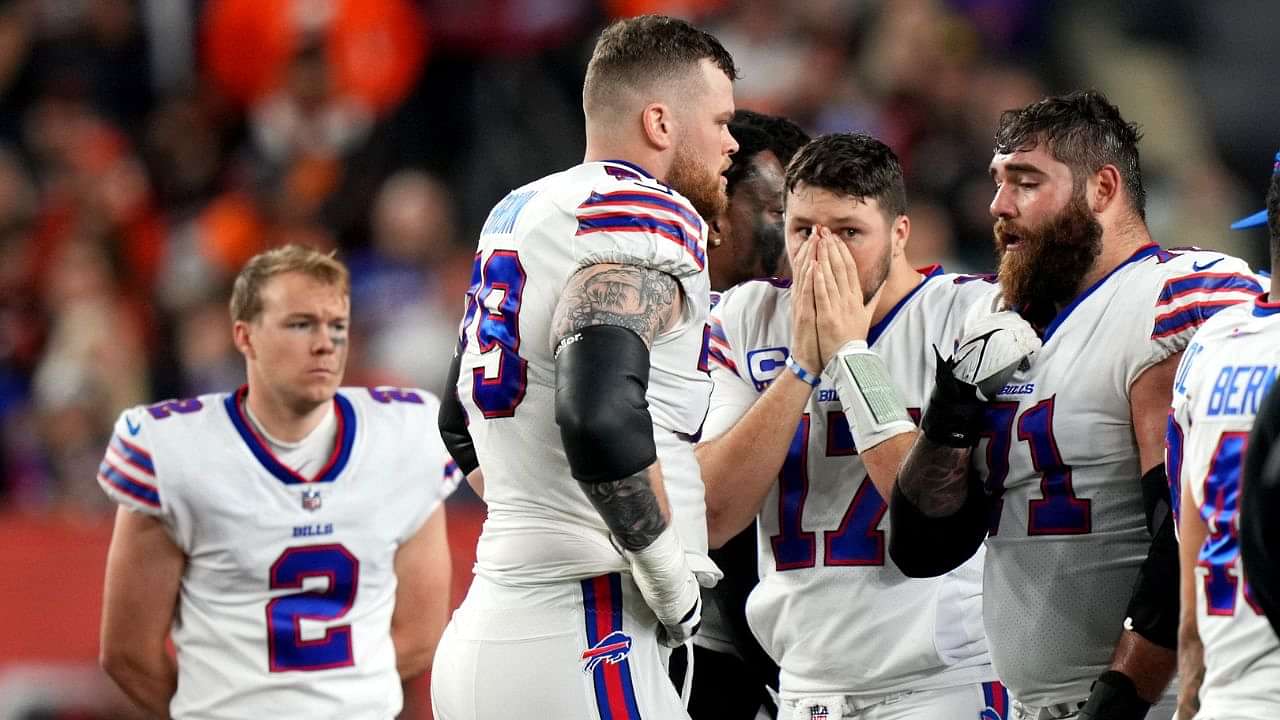 Monday night was a tragic one for the Buffalo Bills and the Bills Mafia. What should have just been another football game, turned out to be their worst nightmare, as their safety Damar Hamlin got stretchered off the field. The injury gave some fans an eerie reminder of a tragedy way back in 1971. When Detroit Lions' receiver Chuck Hughes was taken off the field under similar circumstances, only to never return.
https://twitter.com/mikewoolfolk/status/1610150549898272768?t=ve_2cM26mm8Qw_4951KOpA&s=19
Hamlin's injury came after he collided with Cincinnati Bengals' Tee Higgins in the first quarter of the game at Paycor Stadium. Higgins hit Hamlin square in the chest, and both fell onto the ground. As both players got back onto their feet, only Higgins remained firmly grounded. Seconds later, Hamlin collapsed onto the ground, with players and medical staff rushing to his aid.
Some doctors speculate the collision between Hamlin and Higgins is the main reason for the injury. The collision seems to have caused a cardiac arrest in Hamlin, which doctors call "commotion cordis", a rare occurrence. Apparently, blunt trauma to the chest at a specific period in the heart's cycle can cause this issue, which seems most likely to be the case here.
Also Read: Damar Hamlin Foundation Surpasses $1 Million in Donation as He Battles For His Life at UC Hospital
Damar Hamlin's injury sends chilling reminders of the death of Chuck Hughes
This is not the first time players have collapsed on the gridiron. Many players before him have suffered critical injuries such as this and came back to play after recovering. Except for one, Chuck Hughes, who possibly did not even make it off the field alive. The then Detroit Lions receiver was also injured under similar circumstances, which makes Hamlin's injury today more concerning.
Hughes came onto the field during the 1971 Lions game against the Chicago Bears after receiver Larry Walton was injured. Immediately, Hughes was the target of a 32-yard pass, which ended up with Bears' Bob Jeter and Garry Lyle. However, Hughes did not appear in any discomfort immediately after the tackle.
Two plays down the line, Bears' defensive end Ed O'Bradovich saw Hughes clutch his chest, and fall face down onto the ground, eyes wide open.  What he first assumed to be a sorry attempt at getting an injury time out, turned out to be a cardiac arrest. Bears' captain Dick Butkus sensed something was off, and immediately called for the Lions' medical team.
Intense care from the medical staff and repeated attempts at resuscitating Hughes did not bear fruit. As he was stretchered off the field, O'Bradovich recalls his feelings. "I knew something horrible had happened because when they were rolling Chuck off the field one of his arms fell down and his hand was flopping around back and forth, and I thought to myself, 'Holy Christ, I think he's dead.'"
An autopsy report later revealed Chuck Hughes suffered from an undiagnosed heart disease, that caused his artery to harden, clotting the blood flow. Doctors called it a rare and unusual occurrence for a 28-year-old to die because of this disease.
Today, though, modern medicine is on Hamlin's side, helping him get back to his feet. Fans across the NFL spectrum will be praying for his quick recovery, and hope to see him back on the field.
Also Read: Justin Jefferson vs Jaire Alexander: Packers Cornerback is Still Unapologetic For 'Fluke' Remark Against Jefferson Post Sunday's Victory
---