Michael Irvin's Marriott Surveillance Video To Be Made Public as $100 Million Lawsuit Tilts in Former NFL Star's Favor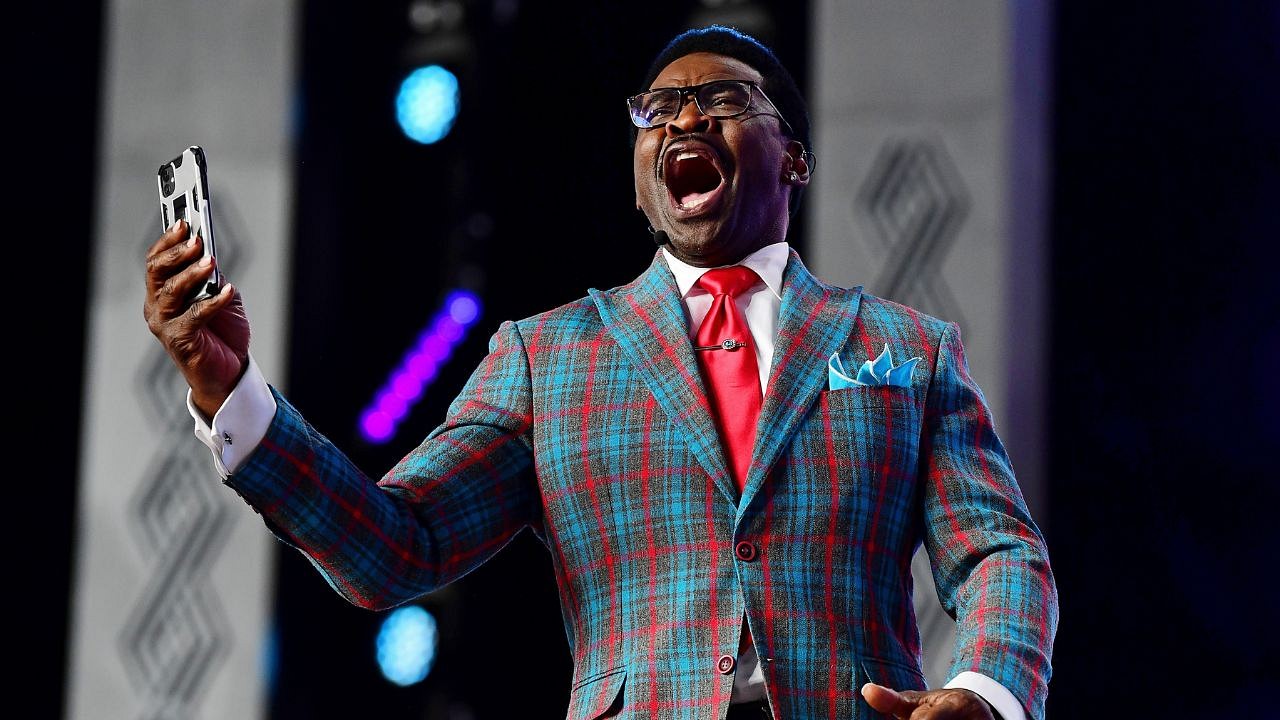 Michael Irvin, the former NFL star who has made a name for himself as an analyst too, was accused of harassing a woman a few weeks ago. As a result, the 3x Super Bowl champion was removed from the Super Bowl LVII coverage.
In response, Michael filed a $100 million lawsuit against the accuser and the Marriott hotel where the alleged incident transpired. While the court had recently ordered Marriott to provide the surveillance video of the incident to Irvin's legal team, the hotel chain sent a video in which the accuser's face was blurred out which has ultimately tilted the case in Michael's favor.
Also Read: Jimmy Garoppolo News: Top 5 Landing Spots for the Veteran QB Ahead of 2023 Season
 Marriott Surveillance Video of the Michael Irvin incident to be made public
A federal judge recently called Marriott's inability to provide a clear video of the incident a blatant violation of court order. Moreover, the court has ordered the video to be released publicly after Irvin's team filed an emergency motion.
This order would surely not please Marriott's legal team that asked the court not to allow the public release of the video in order to protect the privacy of their employees and guests. "Contrary to Irvin's and his counsel's public statements, the facts will ultimately show that Irvin made unwelcome sexual advances against a female employee of the Renaissance Phoenix Downtown hotel," Marriott's attorney claimed in Friday's motion.
On the other hand, Irvin's attorney is sure that once the video is released, everyone will be able to clearly see that former NFL star didn't do anything questionable. "I was shocked by Marriott's prior handling of this situation. I am now disgusted and appalled," Levi McCathern said as per The Dallas Morning News.
Levi went on to add that he wants the trial to begin as soon as possible so that Michael deservedly gets the compensation he deserves for "Marriott's reckless disregard for the truth."
Former Cowboys WR Michael Irvin said Marriott's treatment of him "sickens" him, likening it to a Black man being lynched because of a false accusation from a white woman. pic.twitter.com/qZlLp71dW0

— Michael Gehlken (@GehlkenNFL) March 8, 2023
Marriott's legal team's decision to produce a blurred video angers Federal Judge
U.S. District Judge Amos Mazzant wasn't pleased during Friday's hearing with Marriott's legal team. This is because in the video footage of the incident provided by them to Irvin's attorney, the accuser's face was blurred out. This compelled the judge to claim that the hotel chain is placing its own condition regarding who will see the video and what changes will be made first.
"It seems like Marriott just looked at my order and didn't want to produce the video," judge Mazzant said. Now, it has been made absolutely clear that a non modified video has to be produced by the hotel chain's legal team. Irvin's attorney's attitude and statements after the court ruling came out suggests that they are considering this a big win.
It will be interesting to see what happens next in the case.
Also Read: Patrick Mahomes Relives Grand Super Bowl Celebrations With Epic Throwback Pictures Alongside Travis Kelce
---
Share this article