"Michael Irvin Asked if She Ever Had a Big Black…": Vulgar Details in Marriott Harassment Case Released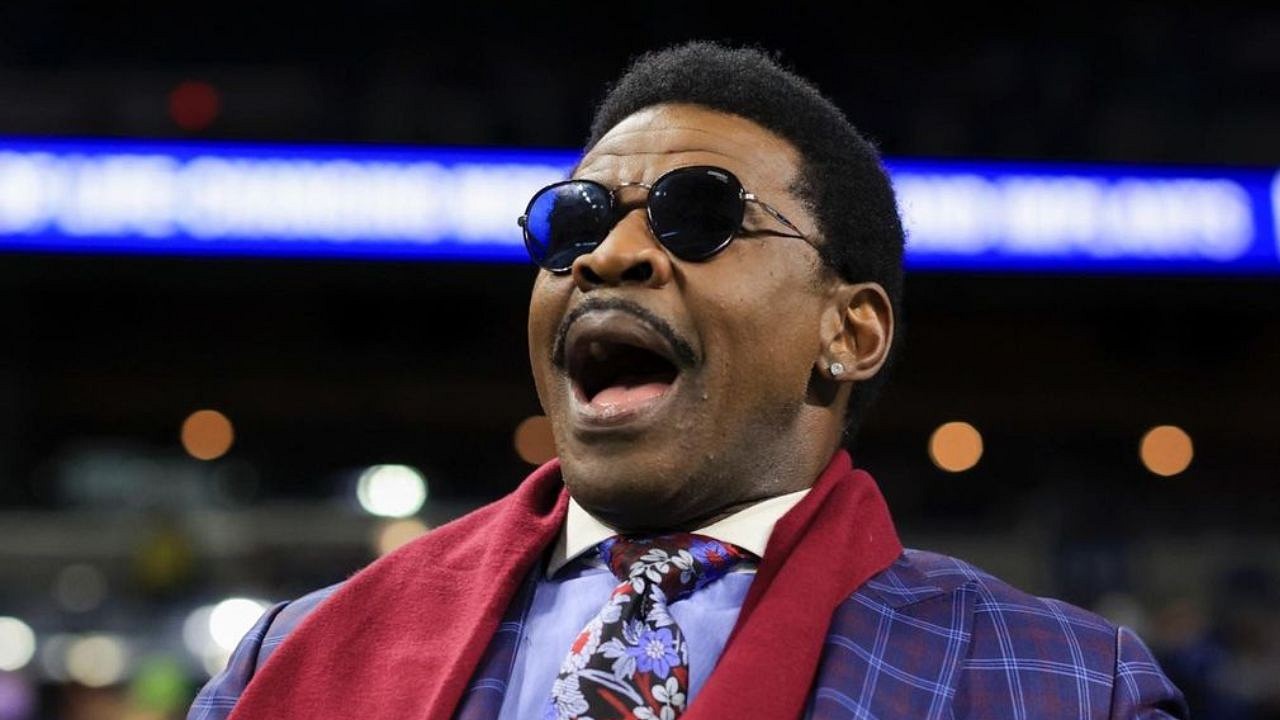 3x Super Bowl champion Michael Irvin was stopped from joining the Super Bowl LVII coverage after his involvement in an alleged s*xual harassment incident came to light. However, Irvin decided to file a lawsuit against the accuser while pointing out that he is being falsely implicated as he is a black man.
Recently, Irvin, in a statement, compared his case to the lynching of innocent black people. While Irvin's words ended up attracting criticism from NFL fans who accused him of playing the race card, innumerable people also came out in his support asking everyone to not pass any judgements until the court verdict comes out.
Also read: Michael Irvin's Marriott Surveillance Video To Be Made Public as $100 Million Lawsuit Tilts in Former NFL Star's Favor
Marriott's legal team releases uncomfortable details about the Michael Irvin case
While the federal court bashed Marriott's legal team on Friday for producing a video in which the accuser's face was blurred out which is being looked upon as a small win for Irvin, the fresh accusations made by the hotel chain's attorney might tilt public sentiment back in favor of the accuser.
Marriott's legal team has stated that Irvin looked visibly intoxicated when he aggressively approached the woman in question. He then started complementing the lady and touched her inappropriately. "Irvin also reached out and touched the Victim's arm during this conversation without her consent, causing her to step back, becoming visibly uncomfortable."
"Irvin then asked the Victim whether she knew anything about having a 'big Black man inside of her," the lawsuit read. The hotel chain's team went on to add that while the lady tried getting away from the former wide receiver, he continued to move towards her. According to Marriott, Irvin also said that he will ultimately come back to find the woman and was also heard saying, "she bad. I want to hit that."
Michael Irvin's attorney calls Marriott's allegations 'total hogwash'
Denying all the allegations, Michael Irvin's attorney Levi McCathern called them "total hogwash." Levi added that Marriott's allegations go completely against the testimony of several witnesses. He also stated that probably next week, they will publicly release the video of the incident.
Former Cowboys WR Michael Irvin said Marriott's treatment of him "sickens" him, likening it to a Black man being lynched because of a false accusation from a white woman. pic.twitter.com/qZlLp71dW0

— Michael Gehlken (@GehlkenNFL) March 8, 2023
Levi claimed that no s*xual assault was committed by his client and went on to add that once the surveillance video comes out, everyone will get to see how bogus all the allegations against his client are. With the court allowing Irvin's team to release the video despite constant resistance from Marriott, it wouldn't be wrong to say that the case might head in the NFL veteran's direction, unless something major comes out in front of the court in the days to come.
Also Read: Jimmy Garoppolo News: Top 5 Landing Spots for the Veteran QB Ahead of 2023 Season
---
Share this article