"It's In The Name": NFL Legends Eli & Peyton Manning's Nephew Arch Manning Signs for Texas Longhorns To Continue Family Domination in QB Position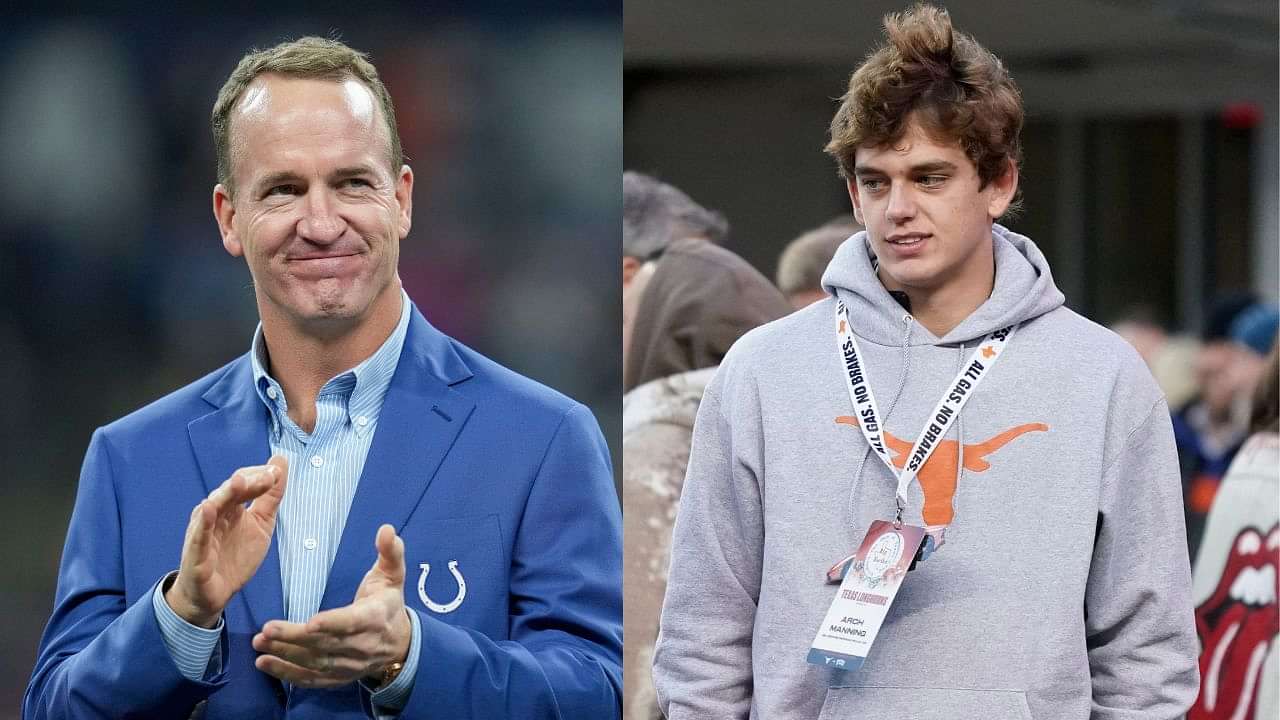 "Manning" is something of a household name in America. Peyton and Eli Manning, along with their father Archie Manning, have graced the NFL community with their prowess in the QB position, with the two brothers winning 2 Super Bowls each. With all three of them no longer actively playing in the NFL, they have passed the baton on to budding star and Texas Longhorns' newest QB: Arch Manning.
Arch Manning is the nephew of Eli and Peyton Manning as their elder brother and former Ole Miss receiver Cooper Manning's son. The no. 2 overall prospect in the ESPN 300 signed with the Longhorns yesterday, culminating a 4-year courting saga between Arch Manning and Longhorns' head coach Steve Sarkisian.
"Signing Arch Manning was big on a lot of fronts," Sarkisian says about his newest star. "He's extremely gifted… got all the attributes needed to be a good quarterback. He's 6-4, 225, got a great arm. [And] he's a good athlete… got really good fundamentals. There's not a throw he can't make. He's got the desire, the competitiveness, the work ethic needed to be great at the position."
Arch Manning will start training with the Longhorns early next year, as an early enrollee in January. "When he committed to us, it was actually a little earlier than we were anticipating in the process in the summer," Sarkisian adds. "But we took it, we were excited about it. I think there was a direct impact on the rest of the class."
Also Read: The 'Ant-Man' & Massive Chiefs Fan Paul Rudd Reveals His Favorite Football Moment of All Time
The Manning legacy continues as Arch Manning becomes heir to the family fame
Arch Manning, an Isidore Newman graduate, has already embarked on the process of cementing himself in the legacy that his name carries. While at Isidore, he was the starting QB for 4 years straight, and threw for 8,599 yards with 115 touchdowns and only 20 interceptions. He also managed to break Eli's school record for passing yards (7,268), and Peyton's for touchdowns (93).
It will not be an easy time for Arch at Texas, though. His arrival only spices up the competition for the QB1 spot, already contested between three players. Casey Thompson, Hudson Card, and the no. 2 overall prospect (ESPN 300) in 2021, Quinn Ewers, are all good players who will be duking it out for the top spot.
"We make it very clear to everybody in our team meeting room that the best players are going to play that give us the best opportunity to be successful as a team," Sarkisian says. "That should be motivating to everybody that there's always that opportunity to prove yourself and find your way onto the field." 
Whichever way the battle goes, the experience he gains here will definitely give him a boost when it comes to finally putting himself up for the NFL draft. Looking at his high school performance, however, the battle for QB1 might already be over. Will Arch Manning carry his family's name beyond what his uncles and grandfather did? We wait and see.
Also Read: Stephen A Smith Sheds a Tear on Live TV as Swagu Goes on Rant About Cowboys' Dismal Performances=
---