Orlando Brown Jr. Girlfriend: Is He Dating Instagram Model Holly Luyah?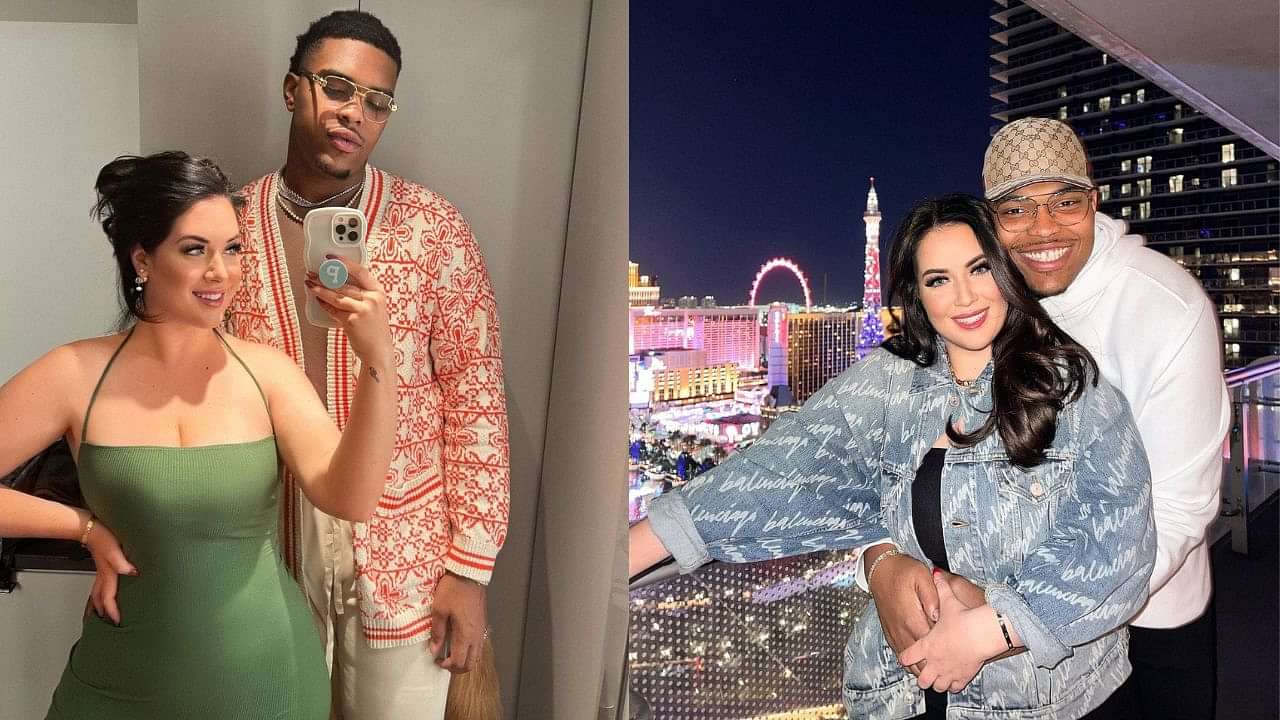 Orlando Claude Brown Jr. first hogged the limelight when he delivered incredible performances at Oklahoma during his college football days. He was expected to be a first round pick in the NFL draft, however, his poor performance during the combine at Indianapolis ended up hurting him big time.
He was then roped in by the Baltimore Ravens in the third round of the 2018 draft. The 83rd overall pick might have done badly during Combine, but the ones who had seen his heroics in college football called his signing to the Ravens one of the biggest steals of the season.
Orlando went on to sign a 4-year $3.49 million deal with the Baltimore-based franchise. Ahead of the 2021 season, Brown was traded to the Kansas City Chiefs and as expected, he didn't disappoint his fans.
Also Read: Chiefs' heiress Gracie Hunt comes out in support of Jackson Mahomes & Brittany Mahomes ahead of Super Bowl LVII
Orlando Brown Jr is dating Instagram bombshell Holly Luyah
In a relatively young career, Brown has been named to the Pro Bowl on four occasions which shows that he has what it takes to succeed on the highest level. Moreover, during Kansas City's incredible run in the 2022 season, Orlando had a big role to play.
Brown's professional life is turning out quite nicely and without any hesitation, we can say the same thing about his personal life as well. Orlando has been dating Instagram bombshell Holly Luyah for a few years now.
Loading embed instagram https://www.instagram.com/p/Cmm5aPgu4im/?utm_source=ig_embed&utm_campaign=loading
Holly is a renowned fashion influencer and has over 3.4 million followers on Instagram. The two stars started posting openly about their relationship back in 2019 and since then, have been going as strong as ever.
Loading embed instagram https://www.instagram.com/p/ClXp7KSOX0r/?utm_source=ig_embed&utm_campaign=loading
Moreover, they have been blessed with a wonderful baby boy as well named Orlando Brown III. However, Brown and Holly aren't married yet. In their social media posts, there has been no mention of an engagement or anything of that sort.
However, the power couple is going as strong as ever and fans can't seem to have enough of them. As far as Orlando is concerned, he signed his franchise tag in August last year worth around $16.7 million and is set to play a major role in the Kansas City Chiefs' clash against the Philadelphia Eagles during Super Bowl LVII.
Also Read: "Serena Williams won AO carrying a child & Broncos won Super Bowl carrying me": Peyton Manning once served a few serious burns at the 2017 ESPYS
---