Chiefs' heiress Gracie Hunt comes out in support of Jackson Mahomes & Brittany Mahomes ahead of Super Bowl LVII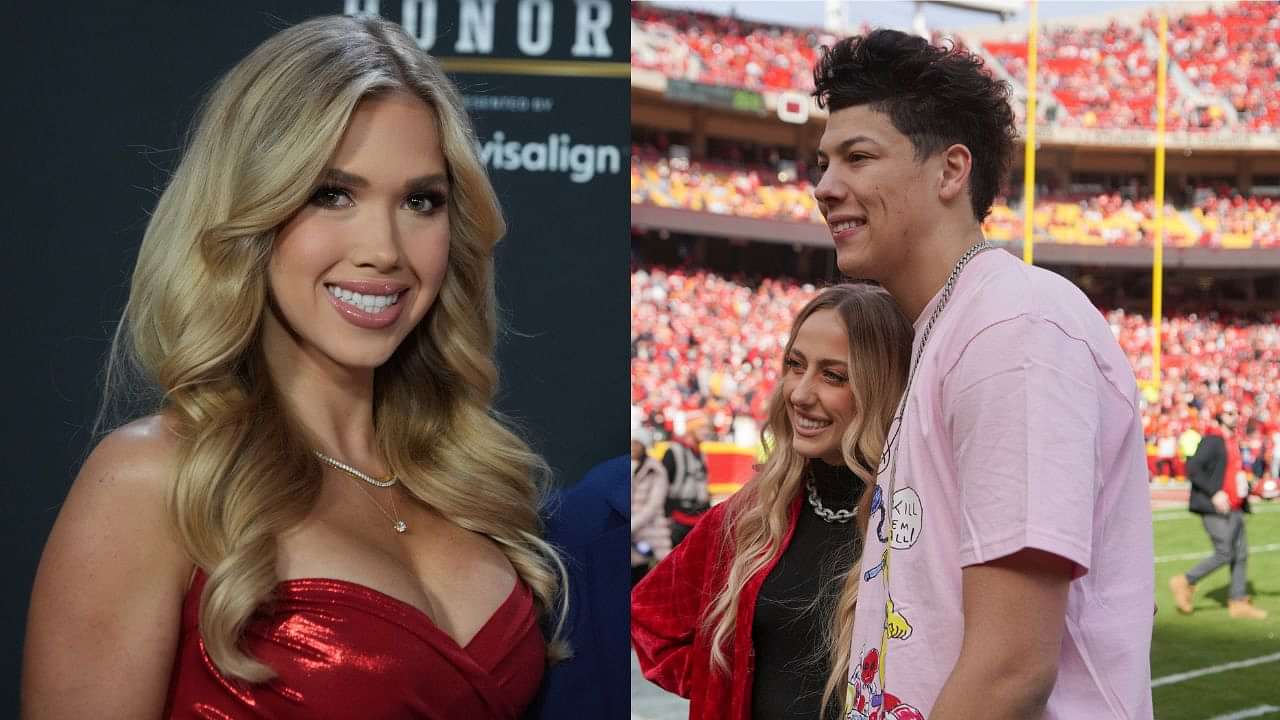 Kansas City Chiefs signal caller Patrick Mahomes is quite popular in the NFL community. His family, not so much. Especially Jackson Mahomes, who always seems to end up in some sort of controversy. However, Jackson and Brittany Mahomes have found an ally in the top ends of the Chiefs' organization: Chiefs owner Clark Hunt's daughter, Gracie Hunt.
Speaking to Fox News Digital, she pushed back critics of the Mahomes family. She says, "I think Patrick Mahomes has a wonderful family – from Brittany to Jackson. They are wonderful people and we are so blessed to have them as part of our organization and are huge rocks in Patrick's life."
She adds that the current toxic trend in the community is the reason for Jackson and Brittany facing so much criticism. "I do think that we live in a culture that's often quick to criticize and slow to forgive. But I think we need to be one that's quick to forgive and slow to criticize," she says.
Gracie Hunt is a hardcore Chiefs supporter. In fact, she is seen at almost every Chiefs game and is sure to be cheering her team on this Sunday. She is also a social media influencer and a model, pursuing her Master's in Sports Management from the University of Kansas.
Also Read: $165 million Russell Wilson's charity under scanner for unbelievably high salaries & low charitable donations
Patrick Mahomes prepares to bring the Vince Lombardi trophy home once more
Patrick Mahomes is leading the Chiefs to their third Super Bowl in 4 years. Having already won once back in 2020, he will be looking to repeat the feat again. What's more, a win here makes him only the 4th player to win an AP MVP award and a Super Bowl in the same season. He could even become the first ever if he also wins the Super Bowl MVP. Which is definitely a strong possibility.
To win all that, though, he has to beat the Philadelphia Eagles, and Jalen Hurts. Hurts is by no means a pushover. What's more, he will egg his team on to play with a "win or die trying" mindset. Not to mention, the Eagles defense is one of the strongest in the league. This will definitely make Mahomes' job a bit more difficult.
However, Mahomes is no ordinary QB. "Magic" Mahomes, as he is being referred to now, has proved himself time and again on the field. His ability to get out of the pocket, and make unconventional plays work, is something that no team has yet found an answer to. Will the Eagles soar over the Chiefs on Super Bowl Sunday? Or will the Chiefs be feasting on Eagle meat after the game?
Also Read: "My 15-year-old is towering over you" : Tom Brady savagely trolls Julian Edelman for being shorter than his son Jack
---