"Paxton Lynch Creates Another Embarrassing Record": Guardians' QB Becomes First Ever to be Benched in NFL, XFL, CFL & USFL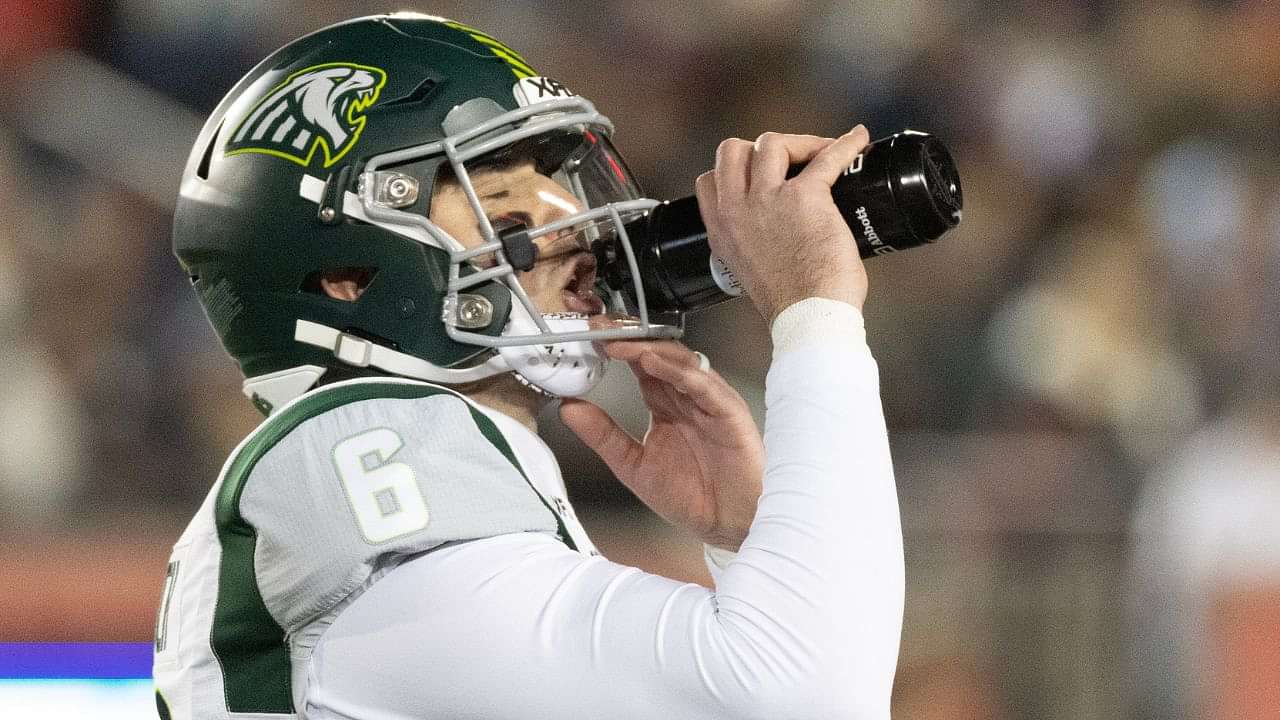 Paxton Lynch had earned quite a reputation after delivering noteworthy performances for the University of Memphis in his college days. As expected, he was roped in by the Denver Broncos in the very first round of the 2016 draft.
However, Paxton wasn't able to live up to his reputation and was hence released by the Denver-based franchise after just two seasons. He then went to the Seahawks, and then to the Steelers but again failed to do anything substantial.
While fans were expecting things to get better for Paxton this year after he was roped in by XFL's Orlando Guardians, the pattern of disappointing performances doesn't seem to be changing for the former first round pick.
Also Read: XFL Scoring Rules: Do XFL & NFL Follow Different Rules?
Paxton Lynch gets benched during his first game in the XFL
Paxton's Orlando Guardians recently took on the Houston Roughnecks which turned out to be an absolute blowout. Moreover, while Paxton started off well by throwing a touchdown pass in the initial phase of the contest, he was unable to carry the momentum forward for his unit.
As a result, Lynch was benched for Quentin Dormady in the third quarter but even that couldn't save the Guardians. In the end, the team from Orlando was destroyed by 33-12 in the first week of the newly revived competition.
After getting benched in his first game of the season, Paxton created an embarrassing record. He is now the first ever quarterback to get benched at least once in NFL, CFL, XFL and USFL games.
Before joining the XFL's Guardians, Paxton played for CFL's Saskatchewan Roughriders in 2021 and for USFL's Michigan Panthers in 2022. For both those teams, Paxton ended up getting benched while representing them.
Cowboys' Jerry Jones once desperately wanted to trade for Paxton Lynch
For the lovers of football, it a bit disheartening to see Lynch going through one tough phase after another, given that once even Cowboys owner Jerry Jones was left disappointed when he wasn't able to get him in his squad.
"Jones regretted and was disappointed that the Cowboys did not trade up for, at the time, and when Jones got up the day after the draft, he 'second-guessed the hell out of himself for not giving the three,'" as per MLFootball.
Loading embed tweet https://twitter.com/_MLFootball/status/1628207716068884481?ref_src=twsrc%5Etfw
In fact, Jones had went on to claim that he should have got Lynch, even if it meant overpaying a little. "I was still mad about it. Actually thought we had it done," Jones had said about trading for Lynch.
It will be interesting to see how Paxton performs in the upcoming games for the Guardians, given that he gets a chance to start for them.
Also Read: XFL News: How to Get Into XFL Teams?
---