Rob Gronkowski Destroys Cowboys For Being "Mere Pretenders" Every Season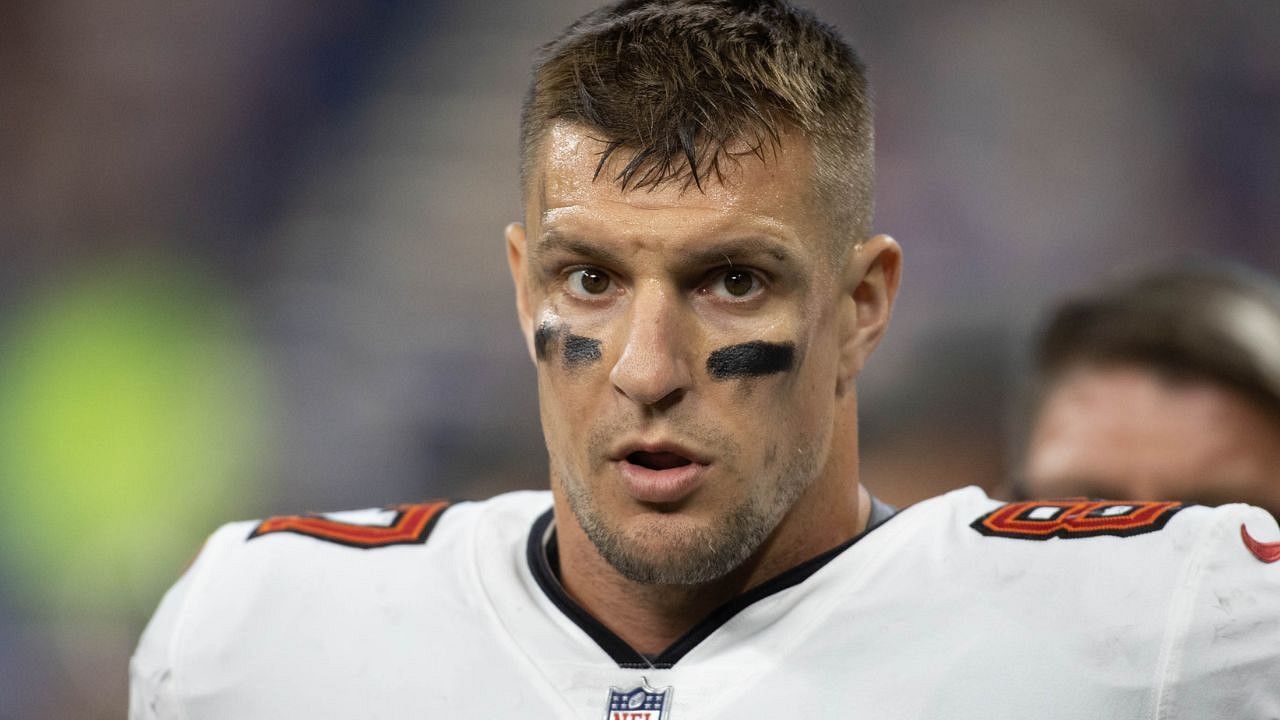 Rob Gronkowski, a former tight end for the Tampa Bay Buccaneers, isn't happy with way the Dallas Cowboys have played this season. Cowboys were 9-3 heading into their matchup against the Houston Texans, and they ended up winning the game by a close margin, but "Gronk" believes they are not seriously contending for the Super Bowl.
Rob Gronkowski apparently doesn't believe in the Cowboys pic.twitter.com/rByOxxbVvL

— Jon Machota (@jonmachota) December 11, 2022
Going into Houston, the team had won five of their previous six games, but Gronk wasn't buying into the hype surrounding them. The assured future Hall of Famer explained everything on FOX NFL Sunday, and he had one word for Dallas' players and coaches that they should remember: pretenders.
On Sunday's Fox Sports pregame show, the former Patriots star tight end provided his analysis of Dallas. The topic of discussion turned to the NFC's competitiveness, which features powerhouse teams like the Eagles and Vikings.
Also Read: Tom Brady's Ex-Wife Gisele Bundchen & Neymar Jr. Once Appeared On a Magazine Cover & Ignited a Massive Rivalry
Rob Gronkowski slams the Cowboys for being just 'pretenders'
Gronkowski expressed on FOX NFL Sunday during his most recent appearance that despite defeating the Minnesota Vikings, the Cowboys might only be "pretenders." The former Tampa Bay Buccaneers and New England Patriots tight end pointed out that the Vikings still have a better record than Dallas and that Dallas' recent postseason history doesn't inspire much confidence.
Cowboys literally beat the Vikings 40-3 this year??? LMFAOOOOOOOOOOO what is Gronk on about 💀💀💀 https://t.co/IU1D0VpSeA

— Tone 🤫 (@SunnyKid_11) December 11, 2022
Grons said "The Minnesota Vikings, however, should not be overlooked either. Their record is superior to that of the Dallas Cowboys. Are the Dallas Cowboys legitimate contenders or just pretenders? And history shows that they are always pretenders."
It's harder for Gronkowski to view Dallas as a contender because, despite numerous strong regular seasons, they haven't advanced to the NFC championship game since they last won the Super Bowl in 1995.
Given that he has a perfect 11-year career record against the Cowboys with both the Patriots and the Buccaneers, Gronkowski may feel underwhelmed by Dallas. However, the Cowboys have maintained their competitiveness in the NFC East this year with a 10-3 record, trailing only Philadelphia by two games.
The Cowboys' most recent victory came on Sunday, when they defeated the Texans 27-23.
Also Read: Shaquille O'Neal Supports Jerry Jones' $8 Billion Cowboys & Urges Team To Replace Mike McCarthy With Deion Sanders 
---
Share this article