Rob Gronkowski Finally Reveals When He Will Re-Join Tom Brady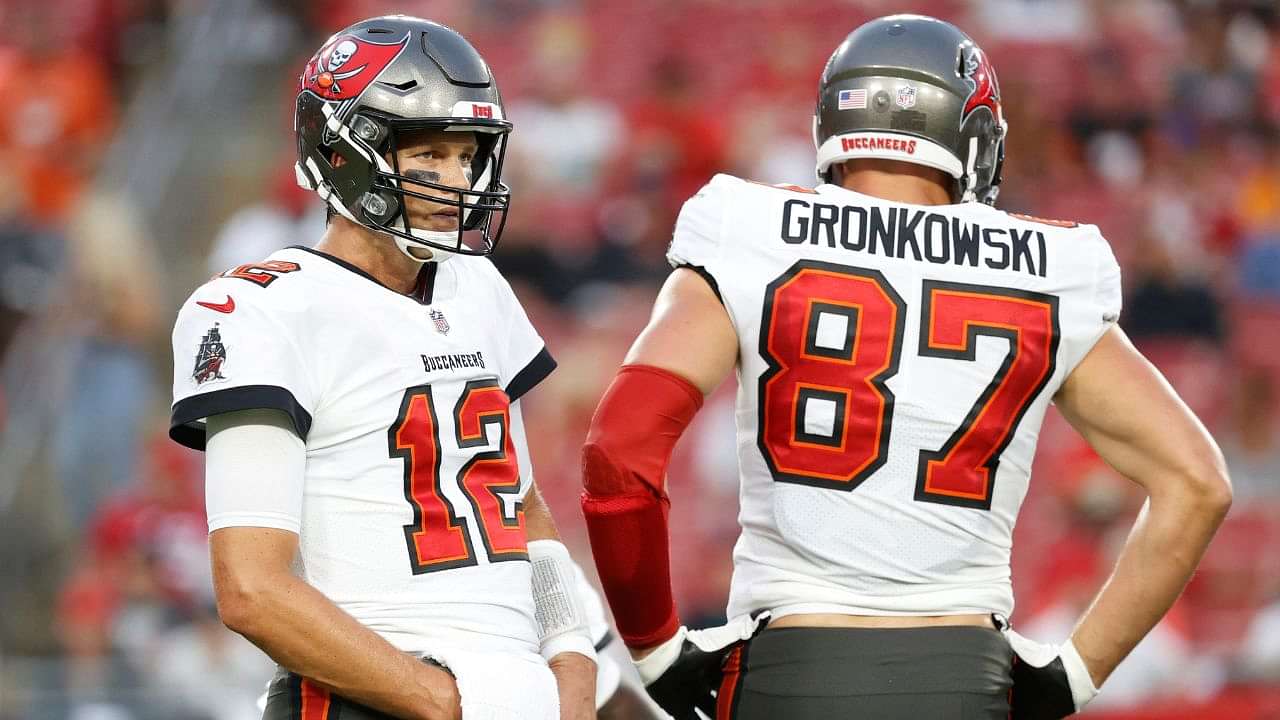 Tom Brady and Rob Gronkowski, these two footballers have gifted NFL fans one of the greatest bromance stories in the history of the league.
The quarterback-tight end duo gifted fans so many moments to cherish when they played together for the New England Patriots. However, their partnership came to an end when Gronk decided to retire from the game in 2019.
Due to recurring injuries and the kind of impact they were having on the star TE, he decided to announce his retirement sooner than what many had expected.
However, Tom convinced him to un-retire and join him at the Bucs the very next season. Although Gronk was planning for a short stint in the WWE, he changed his plans as he just couldn't say no to Tom.
Defying all expectations, Brady and Gronk ended up winning another Super Bowl title in their first ever season for the Buccaneers. However, earlier this year, Gronk announced his retirement once again and hasn't returned to the sport since then.
Also Read: "Another Peyton Manning Record Now Belongs to Tom Brady": Tampa Bay QB Demolished Three Records Against Rams On Sunday
Rob Gronkowski Reckons His Best Chance To Re-Unite With Tom Brady Will Be As a Broadcaster
Interestingly, Tom had also announced his retirement during that time, but he un-retired in a matter of weeks and is leading the Bucs once again this season.
There have been speculations regarding Gronk once again coming out of retirement to join his good friend at the Bucs. However, such rumors haven't been entertained much by Gronk.
Recently, Rob sat down for an interview with USA Today's Mackenzie Salmon where the same question was asked from him yet again. "It was definitely a thought in my head(helping the Bucs). I mean I definitely feel like I could definitely help out. More in the red zone, about 35 yards-plus. But you know, I'm just not playing. That's not a possibility," Gronkowski stated,
However, Gronk went on to add that he might get the chance to re-unite with Brady at Fox. Actually, Tom had signed a massive broadcasting deal with Fox a while ago and as soon as he retires, he is expected to start off as an analyst.
So as per Gronk, his best chance of reuniting with Tom will be at Fox only, not on the field.
Also Read: "Another Peyton Manning Record Now Belongs to Tom Brady": Tampa Bay QB Demolished Three Records Against Rams On Sunday
---