Sean Payton's Net Worth: How Much Has The Renowned Football Coach Earned Thus Far?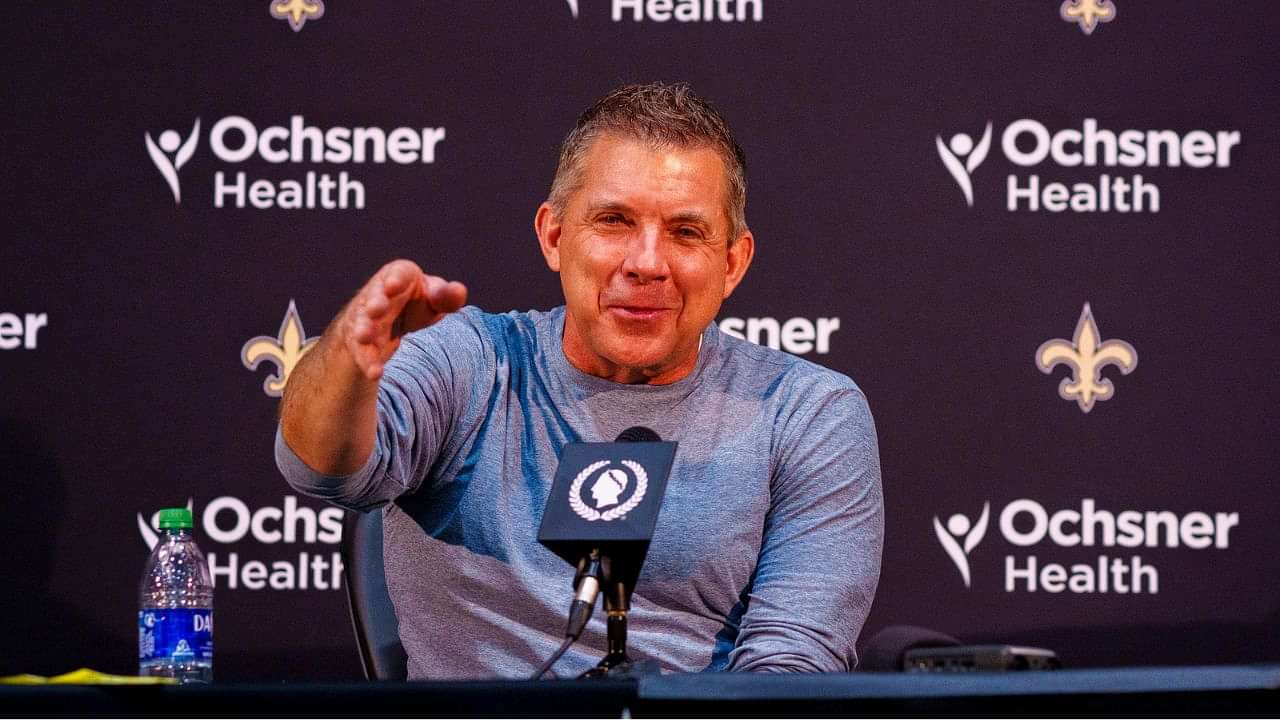 Sean Patrick Payton, 59, is a retired American football player and coach. From 2006 to 2011, and then from 2013-2021, he was the head coach of the New Orleans Saints of the National Football League (NFL), leading the team to its first Super Bowl victory in 2009.
Loading embed tweet https://twitter.com/meghanpayton7/status/1608495067060400128?ref_src=twsrc%5Etfw
Payton attended Naperville Central High School and Eastern Illinois University before playing professionally for the Chicago Bears in 1987 and the Leicester Panthers in 1988.
Sean Payton surprised the NFL by resigning as head coach of the New Orleans Saints. He is under contract until 2024, but he has decided that he is ready for a new chapter in his life. He began his coaching career as an offensive assistant at San Diego State University and went on to hold several assistant coaching positions on college and NFL teams before being named the Saints' tenth full-time coach in 2006.
Also Read: Carl Nassib Injury Update: Will The Buccaneers Linebacker Play Against The Falcons?
Sean Payton's Net Worth
The former American football coach Sean Payton has a $24 million fortune. Even though terms of head coach contracts are kept private, they frequently surface. Payton was reportedly paid about $13 million annually under his most recent contract. That indicates that by leaving the team, he will forfeit about $40 million.
Sean Payton was earning $9.8 million in salary at the end of the 2021 NFL season, the season in which he announced his retirement. He signed a 5-year, $45 million contract extension in March 2016 but retired during the final year.
So, even though he is leaving the NFL, it is safe to say that he is worth well over $20 million. He may have reached the end of his career as an NFL head coach if he has such generational wealth. Teams in other parts of the league would easily pay him over $10 million a year to run another team.
Loading embed tweet https://twitter.com/J23app/status/1263638266726801410?ref_src=twsrc%5Etfw
Sean Payton received a $100,000 penalty from the NFL on September 22, 2020, for improperly donning a face mask during a week 2 game. During the peak of the COVID-19 pandemic, the league mandated that the coaches wear a face mask.
Also Read: Lamar Jackson's Injury Update: Will The Star QB Play Against Bengals After Missing Four Straight Games Post Knee Injury in Week 13?
---