"I Was Wrong" : Shannon Sharpe Issues Heartfelt Apology for Engaging in a Verbal Brawl with Dillon Brooks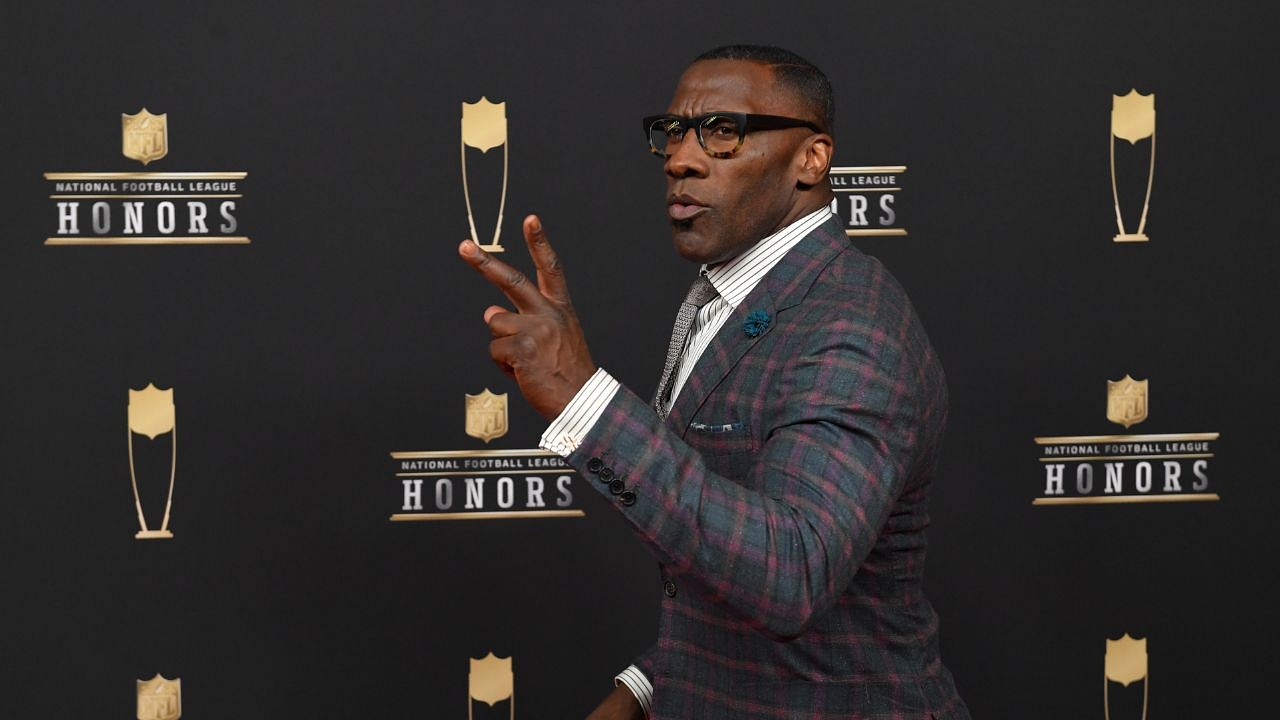 Pro Football Hall of Famer Shannon Sharpe knows when he has messed up. It is just one of the things fans like about him, apart from his jovial nature. Naturally, fans would have been expecting one anytime soon. Which Sharpe delivered, as expected. On his show 'Undisputed', he issued a heartfelt apology to everyone involved in the squabble at the Crypto.com Arena last Friday.
The apology comes in the wake of a squabble between Sharpe and a couple of Memphis Grizzlies players. Sharpe was present courtside for the Grizzlies' game against the Los Angeles Lakers. Trying to support his team and his favorite player, LeBron James, Sharpe started trash-talking Grizzlies' shooting guard Dillon Brooks. Who did not take it well at all.
ESPN video of Shannon and the Grizz + Tee Morant pic.twitter.com/wSbKc1jLz1

— CJ Fogler AKA Perc70 #BlackLivesMatter (@cjzero) January 21, 2023
As the teams broke for halftime, Brooks was seen shouting at Sharpe as he made his way to the tunnel. Sharpe, not one to be out-shouted, replied back in the same vein. He even had a smaller spat with Ja Morant who along with center Steven Adams, started approaching Sharpe. Thanks to some alert security personnel, the players never reached close enough to Sharpe.
To add fuel to the fire, Ja Morant's father, Tee Morant, also tried getting his head into the scuffle. Again, no one was able to turn the war of words into a physical one, thankfully. Sharpe spent the entire halftime in the tunnel, talking to security personnel, before returning to his seat in the third quarter.
Also Read: "How Bout Them Cowboys!" : Skip Bayless Gets Destroyed by NFL Fans After the Cowboys Lose to 49ers in Divisional Game
Shannon Sharpe apologizes for escalating the situation with Brooks and Morant
Shannon Sharpe, as many would have expected, took some time out on the show to apologize to fans for Friday's incident. He says, "As you have probably heard or seen Friday night at the Lakers game, I want to apologize for my behavior. As I've preached for the last 6 1/2 years, responsibility and accountability. And I take full responsibility for what transpired."
"I take full accountability for what transpired. I was wrong."@ShannonSharpe apologizes & addresses his altercation at the Lakers-Grizzlies game: pic.twitter.com/RNFBydr5A6

— UNDISPUTED (@undisputed) January 23, 2023
"It does not matter what Dillon Brooks said or how many times he said it. Me being the responsible person, me having the platform that I have, and having so many people look up to me, I was wrong. I should have lowered the temperature in the arena. Instead, I turned the temperature up, and I let it get out of hand," he added.
Sharpe did not stop there, though. He even went on to apologize to specific people. Making the list were Lakers' owner, Jeanie Buss and her family, the Memphis Grizzlies organization, Dillon Brooks, Ja Morant, and even LeBron James. James was asked about Sharpe's antics during the game, to which he replied, "That's my guy. I always got his back. And he's got mine. He can talk with the best of them, for sure."
LeBron on Shannon Sharpe: "I ride with Shannon 365 days — 366 on a leap year — 24/7. So that's my guy. I always got his back. And he's got mine. He can talk with the best of them, for sure." pic.twitter.com/bAHMuPZkix

— Jovan Buha (@jovanbuha) January 21, 2023
At a time when Sharpe has mostly been the victim of outbursts, especially from co-host Skip Bayless, times like these definitely give many out there a chance to take a shot at him. If anything, his outburst only proves he is human. In fact, unlike some other personalities, Sharpe at least apologized, showing that he acknowledged his part in the problem.
Also Read: Patrick Mahomes Reveals His Shocking Plans to Drop Iconic Hairstyle Ahead of Next Season
---