"Some Good and Some Bad. By no means perfect": Kyle Shanahan reacts to Trey Lance's preseason debut.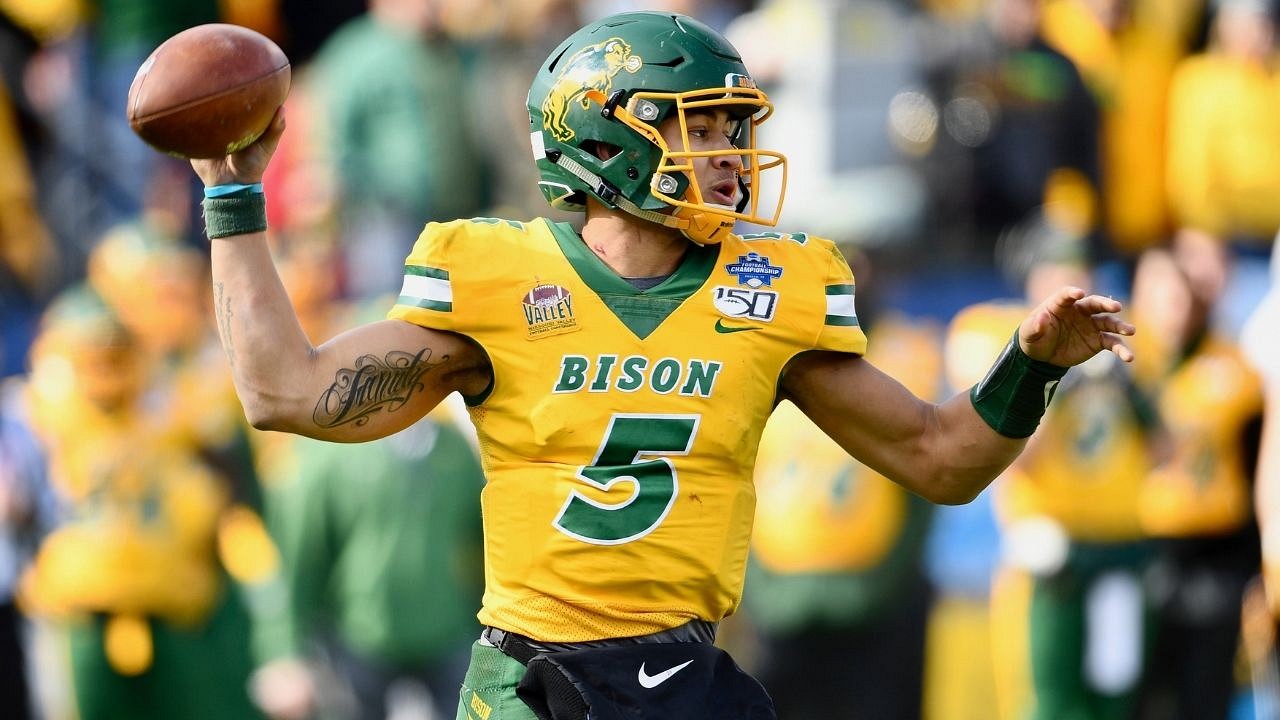 Trey Lance took the field in the pros for the first time Saturday night against the Kansas City Cheifs and had a relatively impressive showing. HC Kyle Shanahan spoke about his QB's preseason debut.
The pre-season will be of crucial importance for Lance. He started only 17 games at FCS-level North Dakota State and played only one game in a COVID-shortened 2020 season. So his pre-season debut was the first real action he had in over a year.
Lance has an electrifying start to his NFL career. The 21-year-old threw an outstanding 80-yard touchdown pass on only his 2nd attempt. However, the rest of the game was not as spectacular.
TREY LANCE. 80 YARDS.#KCvsSF #NFLPreseason pic.twitter.com/ixGwWzCcgj

— NFL (@NFL) August 15, 2021
Lance played around two-quarters of football in the 49ers' 19-16 loss to the Kansas City Chiefs Saturday night, finishing 5-of-14 for 128 yards with one touchdown. Lance's numbers also would have been better had there not been a few drops from 49ers receivers. But he had some throws that went off the mark while also getting sacked four times.
Kyle Shanahan reacts to Trey Lance's preseason debut.
While there were reasons to get excited from what Lance displayed Saturday night, there will also be plenty of opportunities for Shanahan to teach him some lessons from what they'll see on film.
"There was some good and some bad," Shanahan said after the game. "By no means was it perfect. He definitely missed a couple. There's a couple spots that you'd like him to go to different places, sometimes a couple balls that sailed on him I think he'd like to have back. But he also came out pretty good too, making the right plays, getting the right spots. I think he had a couple drops there, especially on a third down. I think he could have kept the drive going if they had caught it. But was a good first day. I didn't want it to go perfect for him. You'd like some things that he can learn from and a lot of things we can go over tomorrow."
"Some good, some bad, made some big plays. Obviously the one touchdown. Missed a couple but I thought it was a good first day."

Kyle Shanahan on Trey Lance's preseason debut. pic.twitter.com/NPupkfUMIO

— 95.7 The Game (@957thegame) August 15, 2021
Lance had a similar feeling about his performance.
"It was fun. Obviously left a lot of big plays out there," Lance said. "Wish I would have had taken advantage of the opportunities that were given a few times, especially at the end of the half, starting that first drive of the second half. But it was awesome to be out there playing again. I have great guys around me obviously, just needed to do a little bit better job of getting those guys the ball."
Jimmy Garoppolo is still the starter for the San Francisco 49ers in 2021 and HC Kyle Shanahan believes Lance will probably not take over the job. Regardless, it should be interesting to follow Lance in the next 2 preseason games.
Also Read: "Mac Jones Throws A Dime While Justin Fields Hits An Open WR And He's The Next Patrick Mahomes": NFL Fans Flame Bears Fans For Overreacting To Rookie's First NFL Preseason Game
---
Share this article